French Model Thylane Blondeau Has the 'Most Beautiful Face' Of 2018
What do you think?
(Photo: Getty)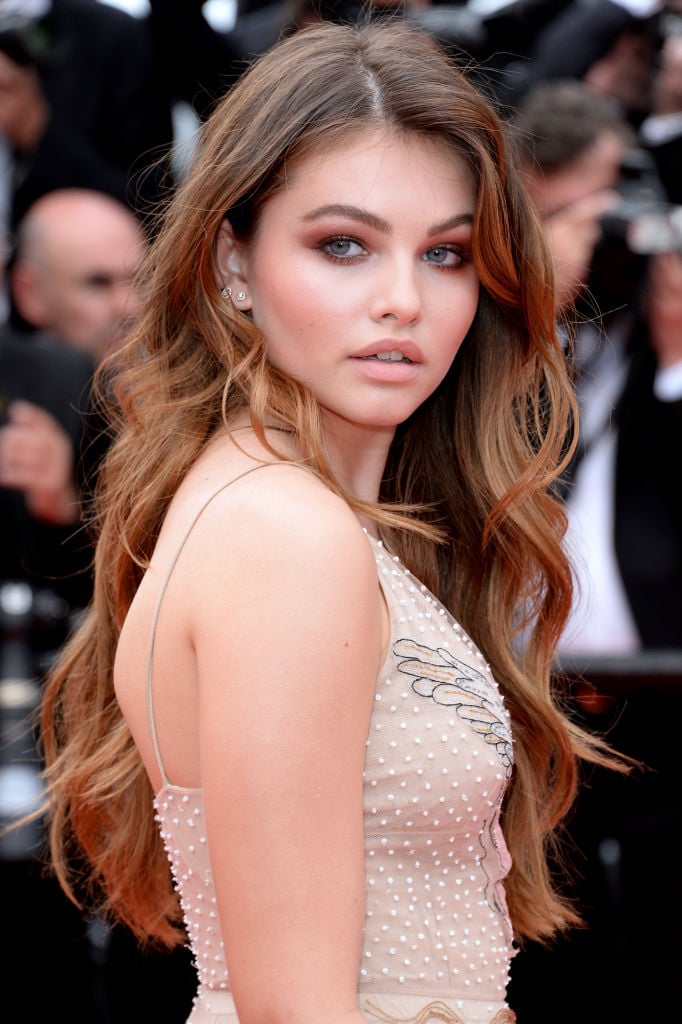 After being honored with the title of "Most Beautiful Girl in the World" at the tender age of six a little over a decade ago, 17-year old French model Thylane Blondeau is now being named 2018's "Most Beautiful Face in the World," according to a list released by film critic TC Candler and the Independent Critics. 
https://www.instagram.com/p/Bqf5kmElELPhttps://www.instagram.com/p/BY-zzwGAK9hhttps://www.instagram.com/p/Boj7uaNBae6
On last year's list, Blondeau — who happens to be the daughter of Premier League player Patrick Blondeau — was ranked the second most beautiful, so this year is a nice step up for her.
https://www.instagram.com/p/BjQA58VAzbMhttps://www.instagram.com/p/BUSAkYKgaw6
Second on the list (out of 100) is Taiwanese singer Tzuyu, followed by Israeli model Yael Shelbia.
https://www.instagram.com/p/BljdAlwg_6lhttps://www.instagram.com/p/BmS-2xxhFck
Here are the top 10 most beautiful faces of 2018:
1. Thylane Blondeau
2. Tzuyu (Chou Tzu-yu)
3. Yael Shelbia
4. Liza Soberano
5. Audreyana Michelle
6. Nana (Im Jin-ah)
7. Hande Ercel
8. Oktyabrina Maximova
9. Lisa (Lalisa Manoban)
10. Banita Sandhu
According to the Independent Critics website, in order to pick the "most beautiful face in the world," more than just physical beauty was taken into account, and nearly 40 countries are represented in the list. The description reads:
Aesthetic perfection is only one of the criteria. Grace, elegance, originality, daring, passion, class, poise, joy, promise, hope… they are all embodied in a beautiful face. With those criteria in mind, TC Candler and the members select only 100 faces out of the approximately 85,000 female celebrities (which works out to less than 0.0012%). It is a thankless task, as no individual will ever agree with all of the choices. However, the general consensus has been that the INDEPENDENT CRITICS have created a celebratory list that cherishes the feminine aesthetic and opens the world's eyes to a unique, diverse and international collection of beautiful faces. 
And in case you're interested, there's also a version of the list for men, and winning the title of the "Most Handsome Face in the World" is none other than Aquaman himself: Jason Momoa.
https://www.instagram.com/p/BatLalVHx9E
Here are the top 10 most handsome faces of 2018:
1. Jason Momoa
2. Jungkook (Jeon Jung-kook)
3. Idris Elba
4. Felix Kjellberg
5. V (Kim Tae-hyung)
6. Shawn Mendes
7. Marlon Teixeira
8. Mariano di Vaio
9. Jensen Ackles
10. Armie Hammer