Now Tito's Vodka Really IS Making Hand Sanitizer to Battle Coronavirus
The Austin-based vodka brand is making 26 tons of sanitizer and donating $2 million to charities fighting the pandemic.
Tito's recently issued a PSA dispelling rumors that its 40-percent ABV vodka can kill coronavirus, citing facts from the Centers for Disease Control. But now the Austin-based booze brand is actually repurposing its vast distillation facilities to make 24 tons—that's 48,000 pounds—of ethanol-based hand sanitizier. 
Pending the procurement of necessary ingredients and packaging supplies, Tito's announced that the disease-fighting solution will be distributed to those who are most in need for free, adding that it will continue production for as long as is needed. The news follows the Alcohol and Tobacco Tax and Trade Bureau's decision to authorize permitted distillers to produce hand sanitizer.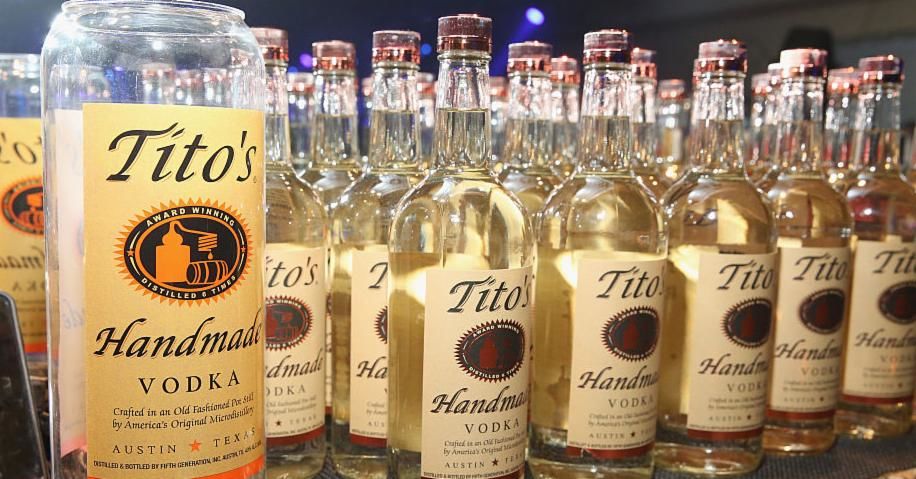 Love, Tito's—the distillery's philanthropic program—is also pledging $2 million to charities that are helping out-of-work restaurant employees and those affected by food shortages. 
A sum of $1 million will be donated across four charities: Children of Restaurant Employees (CORE), the Southern Smoke Foundation's Emergency Relief Fund, the USBG Bartender Emergency Assistance Program, and the World Central Kitchen. The other $1 million will be donated after other needs related to the coronavirus pandemic are uncovered. 
Learn more about the vodka label's efforts here, and visit the World Health Organization's website for general coronavirus info.