Blink-182's Tom DeLonge Has Been Emailing the Hillary Clinton Campaign About Aliens
This is just weird.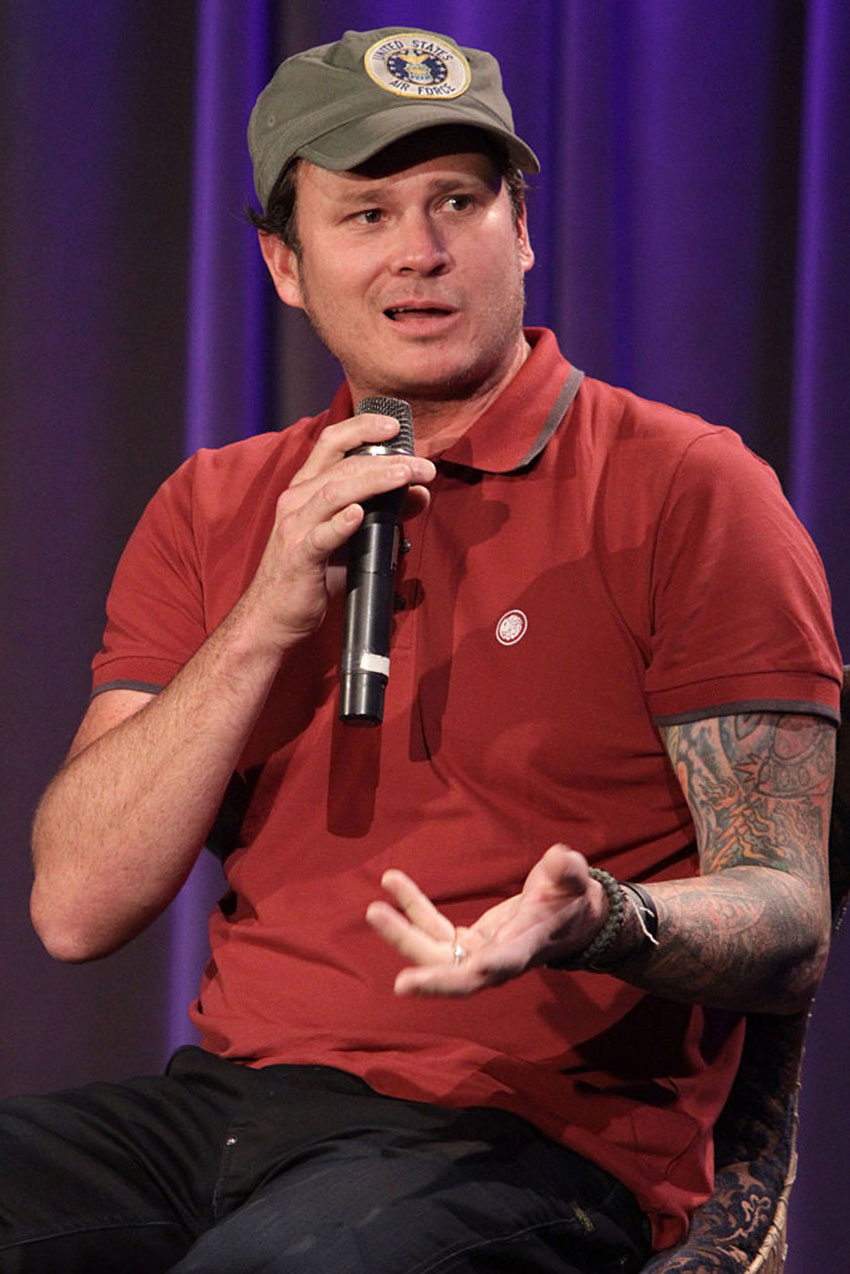 Blink-182 singer Tom DeLonge has been in contact with the Hillary Clinton's campaign manager—and his leaked emails are out of this world.
A recent Wikileaks dump revealed that the rocker-turned-UFO investigator has been emailing John Podesta, Clinton's campaign manager, regarding the existence of alien lifeforms and spacecraft. 
Rolling Stone reports that DeLonge's emails revealed the following gems:
The guitarist sent his first note to manager John Podesta in October 2015, though the two had previously met, as DeLonge introduced himself as, "The one who interviewed you for that special documentary not to [sic] long ago." DeLonge goes on to discuss a multimedia project – ostensibly his vast To the Stars effort – before requesting another meeting with Podesta.
"I would like to bring two very 'important' people out to meet you in DC," DeLonge wrote. "I think you will find them very interesting, as they were principal leadership relating to our sensitive topic. Both were in charge of most fragile divisions, as it relates to Classified Science and DOD topics. Other words, these are A-Level officials. Worth our time, and as well the investment to bring all the way out to you."
DeLonge contacted Podesta again this January, sending an email with the subject, "General McCasland," apparently a reference to a former Air Force official with (according to DeLonge) information relating to the infamous Roswell crash. In the email, DeLonge insisted that McCasland was not a skeptic — despite the General's own previous insistence — and added, "When Roswell crashed, they shipped it to the laboratory at Wright Patterson Air Force Base. General McCasland was in charge of that exact laboratory up to a couple years ago. He not only knows what I'm trying to achieve, he helped assemble my advisory team. He's a very important man."
DeLonge's interest in UFOs is obvious in lyrics to some of Blink-182's songs, most notably in the tunes "Aliens Exist," "The Flight of Apollo" and "Valkyrie Missile," and in an interview last June with Mic.com, the extraterrestrial enthusiast explained his decision to leave the pop-punk band to pursue his passion for alien discovery. 
But who would have thought his otherworldly quest would have landed him in the inbox of top Clinton campaign official? Not us.