This Ukrainian Girl Twerking In The Street Caused a Major Car Crash
Keep your eyes on the road, my dudes.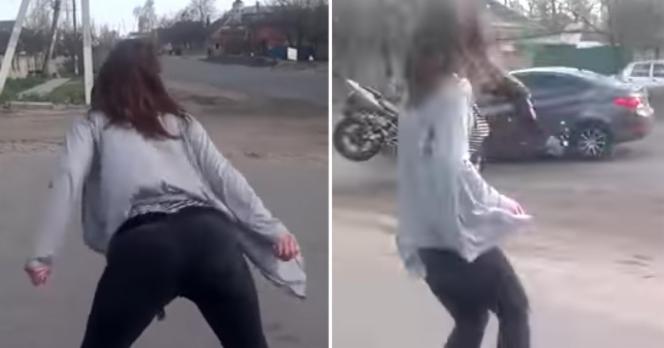 https://www.youtube.com/watch?v=V_im1dH5JlY
A twerking Ukrainian girl's saucy roadside moves caused a rubber-necking motorcyclist to smash into a passing car. 
In the video above, the enthusiastic young brunette is seen busting moves as the rumble of a motorcycle can be heard in the background. We'll let the U.K. Sun take it from there: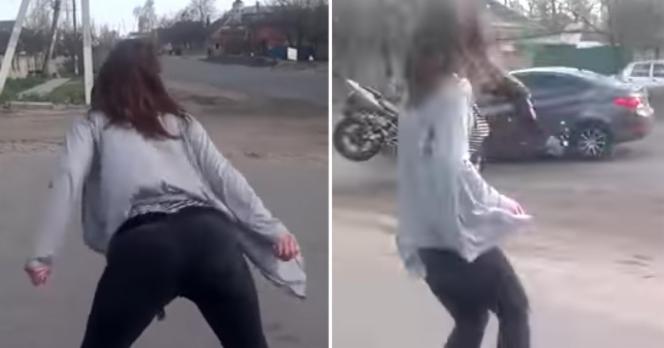 As the biker appears in view the dancer starts cheering to get his attention causing him to take his eyes off the road.
He turns his head towards the gyrating woman and in doing so fails to notice an oncoming BMW.
As a result the motorcycle smashes straight into the motor catapulting the rider into the air.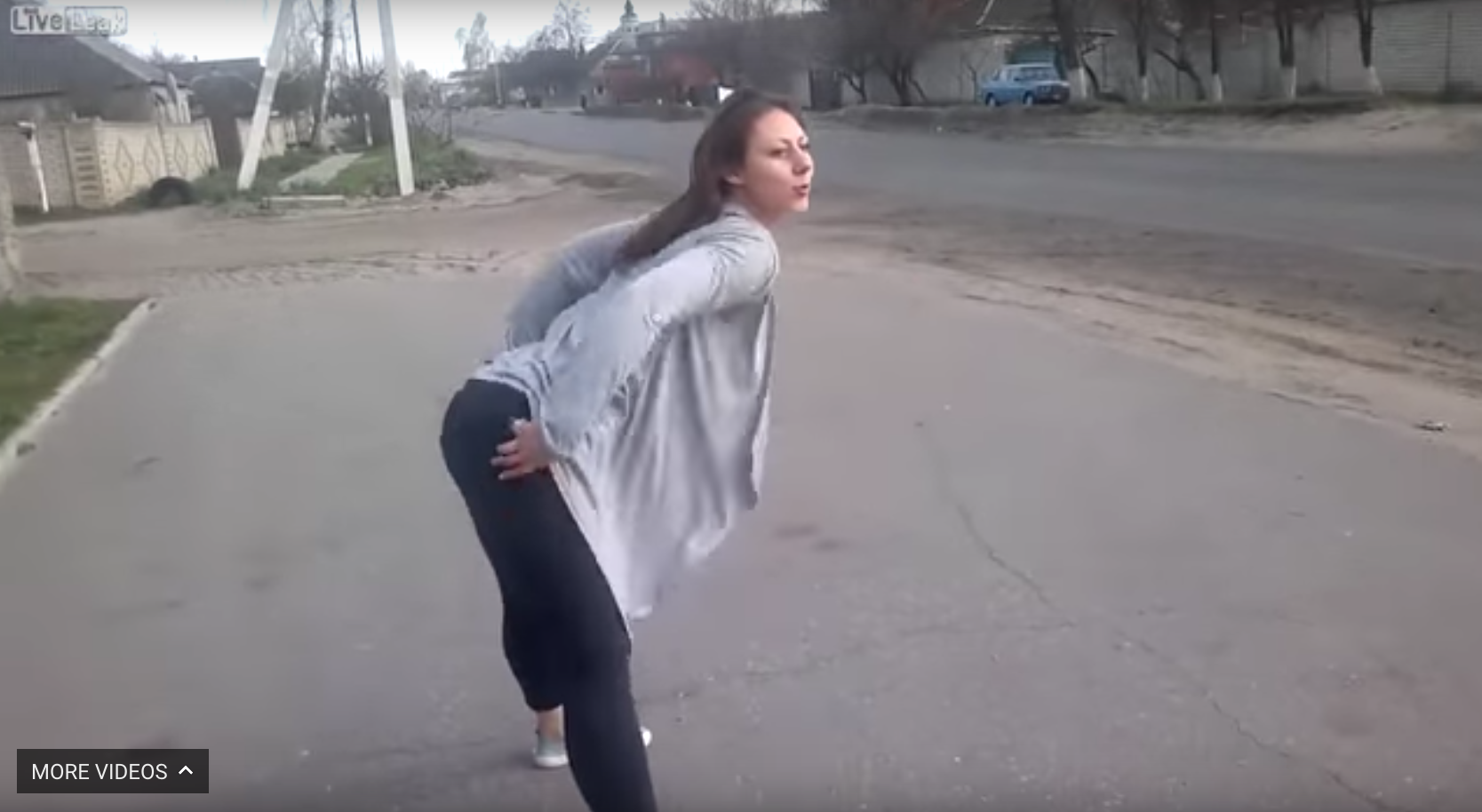 Immediately after the crash the woman and person filming dash towards the collision clearly panicked by what has just happened.
The clip goes on to show the biker's limp body lying in the road.
Astonishingly he managed to survive the crash but did sustain a broken pelvis and leg.
More than 170,000 people have watched the video, filmed in the Ukraine, since it was uploaded on Sunday.
Damn girl, those are some truly dangerous dance moves.