The U.S. Is Probably Hacking North Korea's Missiles Out of the Sky
Way to ruin a dictator's day.
Getty/AFP photo/KCNA via KNS
In a statement issued Sunday, South Korea stated that the Hermit Kingdom to the north tried to launch a ballistic missile, but the communist dictatorship once again had a dud on its hands. It may have failed due to American cyber intervention. 
Details as to exactly what North Korea launched were few, but this wasn't their first time at the rodeo, having conducted nuclear tests in 2016 as well as firing off a number of short range missiles that ended up in the Sea of Japan.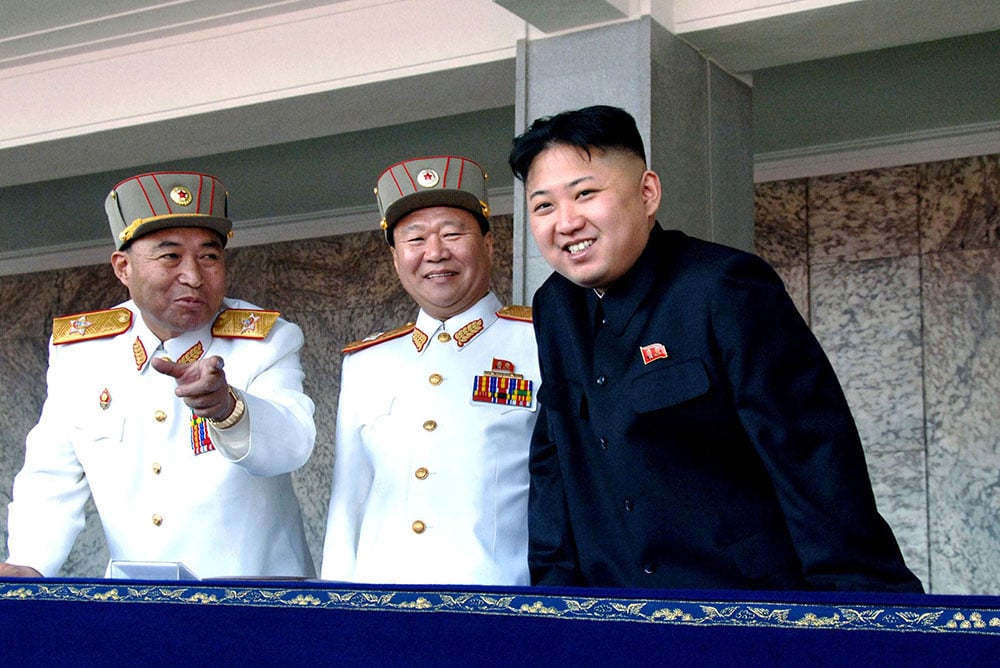 As far as American allies are concerned, the U.S. may have been responsible for the downed missile. Sir Malcolm Rifkind, a past Foreign Secretary for the United Kingdom, told the BBC that the launch "could have failed because the system is not competent enough to make it work, but there is a very strong belief that the US — through cyber methods — has been successful on several occasions in interrupting these sorts of tests and making them fail." 
The fact that a massive deployment of American naval assets including the Nimitz-class aircraft carrier USS Carl Vinson is in the region right now certainly lends Rifkind's speculation plenty of weight.   
This misfire was the equivalent to a turd in North Korea's punchbowl, as the nation has been celebrating founder Kim Il Sung's 105th birthday with huge and outwardly impressive military parades. It's likely dictator Kim Jong Un really wanted to top it all off with a blast.
Too bad about that. 
h/t New York Post, the BBC