American Women Have the Biggest Breasts in World, Patriotic New Study Finds
God breast America.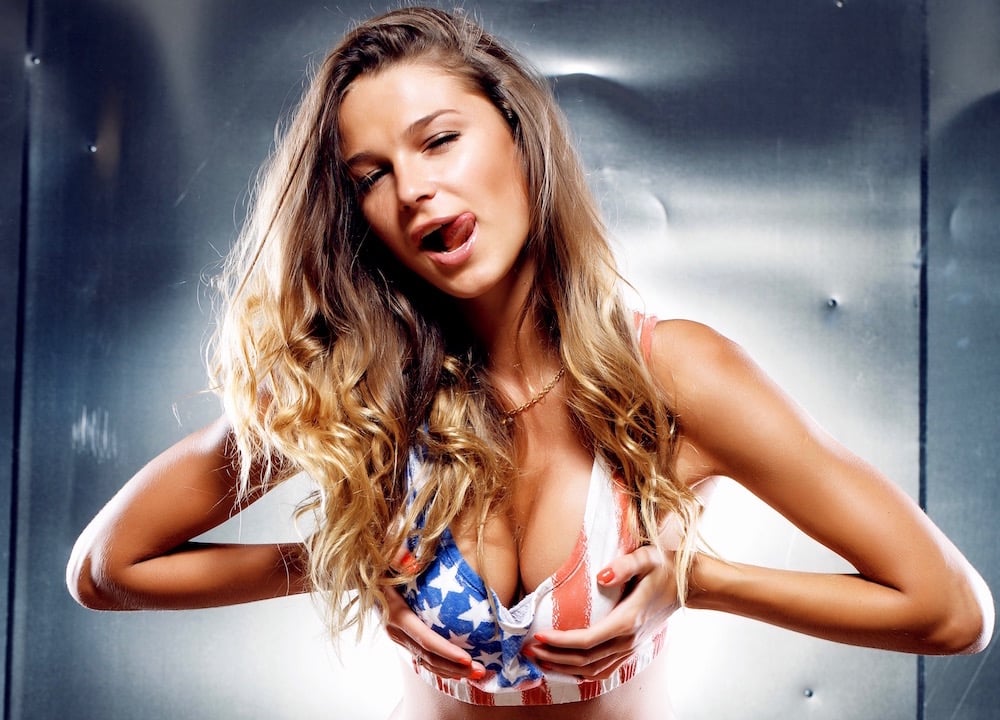 In America, bigger is almost always better. We've got bigger cars, bigger houses, and, of course, bigger penises. (Just kidding, Canada!) That cultural love of largeness, as it turns out, also extends to the bra sizes of American women.
In a study of national breast sizes for The Journey of Female Health Sciences, (because somebody had to do it) women from the US of A were found to triumphantly possess the biggest of them all. In other words, USA! USA!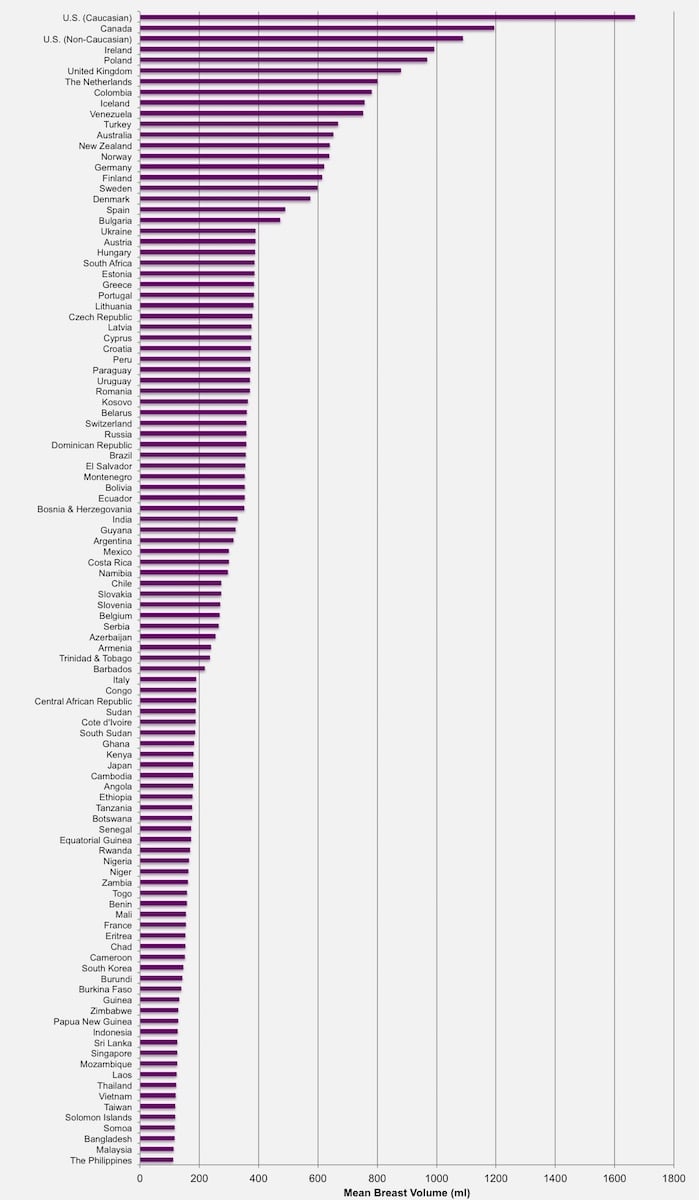 The mean breast volume for an American woman is 1,668 ml, far bustier than the international competition. Europe isn't doing too shabby, either. Some larger EU averages are Ireland (992 ml), Poland (968 ml),  the United Kingdom is (879 ml) and the Netherlands (801 ml), in case you are currently planning a vacation.
" tml-embed-width="640″ tml-embed-height="400″ tml-render-layout="inline
And let's show support for our neighbors to the north, the Canadians. Their women are second bustiest on the list with an impressive 1,194 ml. Keep up the good work, Canada.  
But the reason why American women are the most top-heavy in the world remains a medical mystery. Perhaps it's natural selection, maybe it's all the hormones coursing through our meat and dairy, or maybe it's just because we're all so damn fat.
Whatever the reason, it's still cause to celebrate the Fourth in a patriotic American flag bikini.
May God Breast America.