This Insane Design Concept For NYC's Central Park Just Won the 2016 Skyscraper Competition
This just might be the most badass building you've ever seen.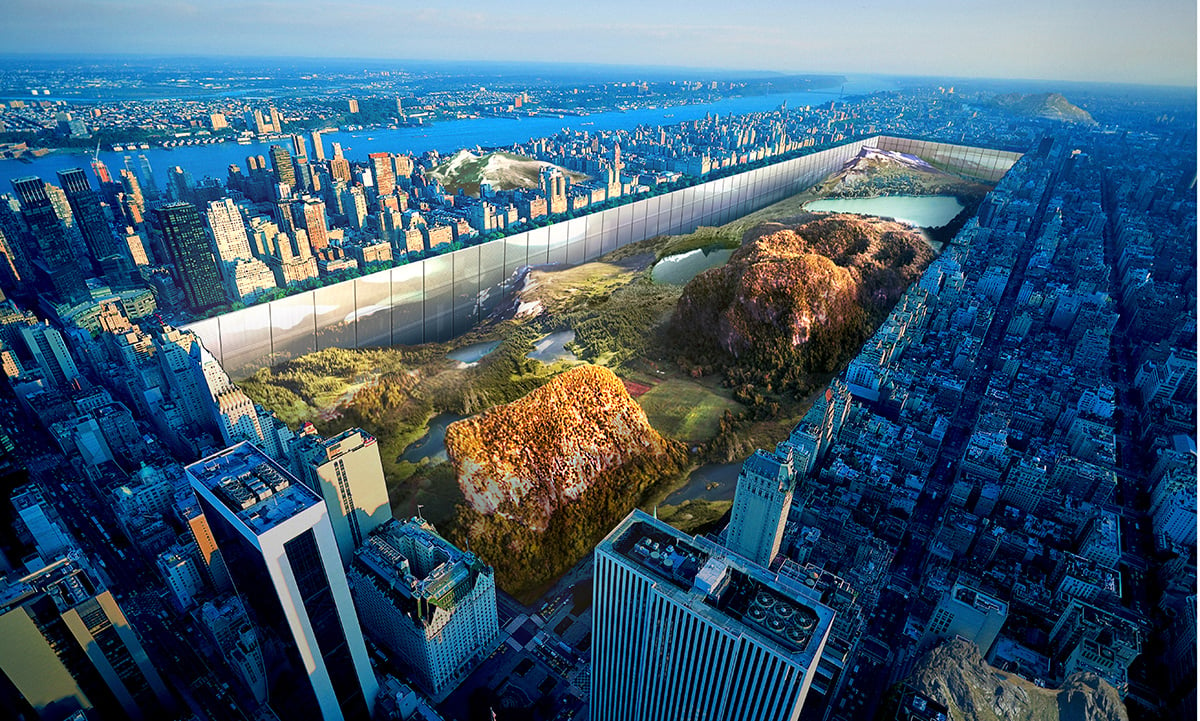 An outrageous design concept that would re-imagine New York's Central Park as a sunken mega-skyscraper has just claimed top prize in the annual skyscraper competition put on by eVolo magazine.
Dubbed New York Horizon, the plan calls for digging down into Central Park's bedrock, "revealing the park's rugged natural terrain while also creating a continuous wall of skyscrapers around its periphery", each with a view of the natural space.
The wall of 1000 ft. tall, 100 ft. wide skyscrapers would create 7 square miles of habitable indoor space – 80 times greater than the Empire State Building.
In second place is The Hive, a skyscraper consisting of a "central control terminal" for commercial drones of various sizes on Park Avenue in Manhattan. 
The Data Tower, in third place, is literally a vertical data center that is powered cleanly and costs little to run. Located in Iceland, it draws on the country's hydropower and geothermal clean energy to operate and its naturally cold climate to cool the servers.
And the Global Cooling Skyscraper is designed to pull hot air away from the earth in a sort of giant fan arrangement making things pleasant for polar bears and such once again. 
H/T: NewAtlas