The 'World's Most Identical Twins' Are Going To Marry The Same Guy
"He's twinning and winning."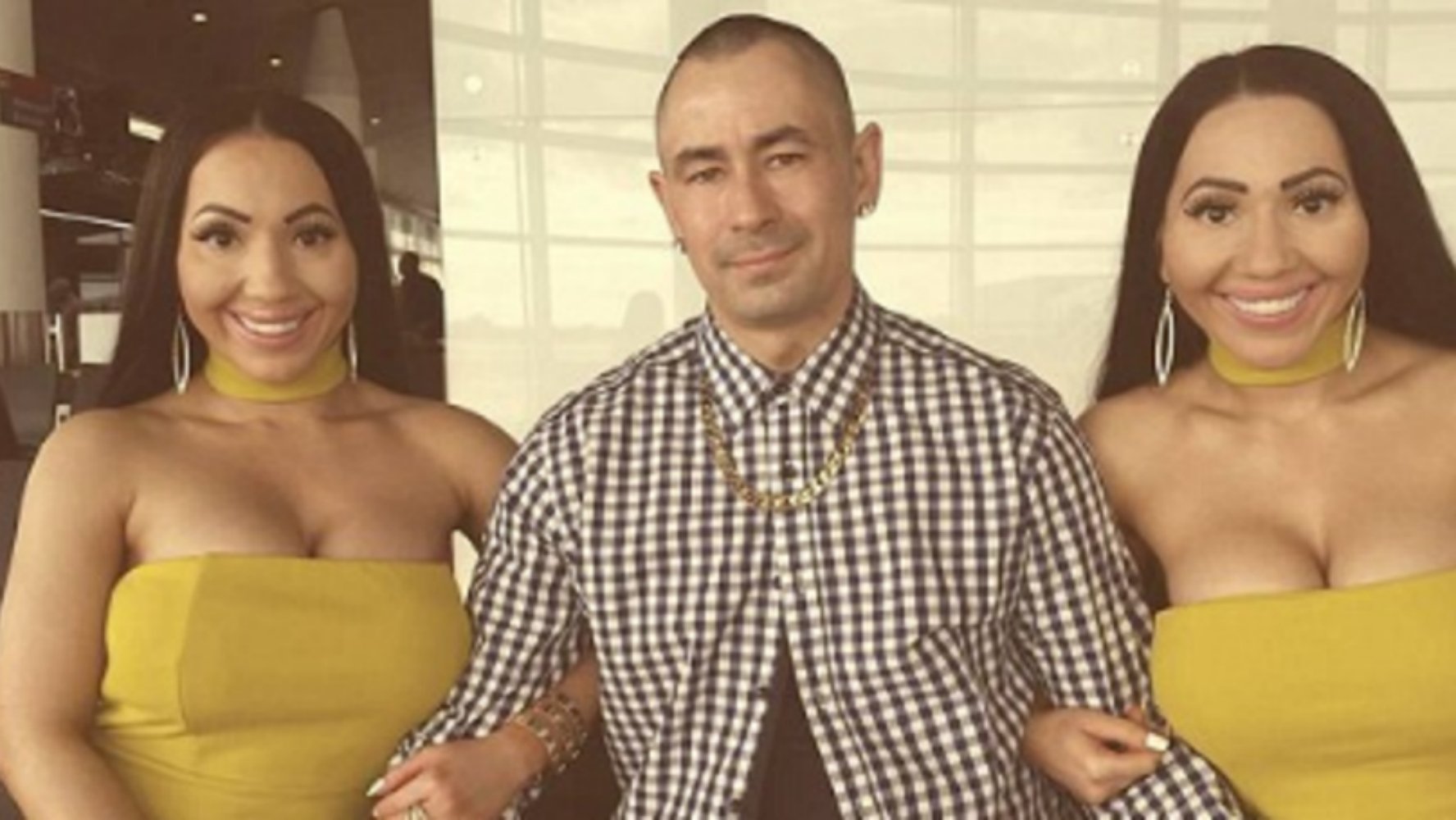 With two days until 2017, you didn't think this year was going to end without another what-the-fuck worthy headline, did you? Because ready or not, here comes another one.
Meet identical twins Lucy and Anna DeCinque from Perth, Australia. Lucy and Anna believe they are the "world's most identical twins," if that's even possible. 
" tml-render-layout="inline
Apparently, the twins use the toilet at the same time (but why), they shower together (why), and they eat exactly the same thing at the same time. "If she eats a piece of bread, I need to eat the same sized piece," Lucy told Yahoo, confirming they really are the most identical, most abnormal twins on this planet.
" tml-render-layout="inline
It's obvious the twins enjoy being completely, exactly, absolutely the same, and if they ever got the chance to fuse bodies and become one individual, I bet they would.
Anyway, the disturbingly close sisters clearly share many things, including a passion for plastic surgery, an Instagram account, and a boyfriend. Nay, fiancé.
" tml-render-layout="inline
Yup, that's right, my friends. Lucy and Anna are engaged to the same man – a lucky chap named Ben Byrne. Hello, Ben!
Apparently the twins met Ben on Facebook five years ago, so they finally decided it's about damn time they get married. But since polygamy is illegal in Australia, the happy trio plans to travel to Tuscon, Arizona, to say their vows.
Polygamy is still banned in Arizona, but there's no punishment, so it's the perfect place to get married to your twin sister and a dude named Ben, but not legally. Oh, no. The polygamous marriages in Arizona are "spiritual" unions rather than legal ones. But good enough. 
" tml-render-layout="inline

"We've been with him for five years so he's twinning and winning… We do want to marry the same man and his name is Ben," they duo said in a YouTube video announcing their engagement.
Well, what else can I say but congratulations to the happy trio…? Threesome? Something like that.