'The World's Ugliest Dog' Has Been Crowned, And Martha the Mastiff Is Truly a Horrible Sight to Behold
Meet the dog that is officially the most hideous hound on the planet.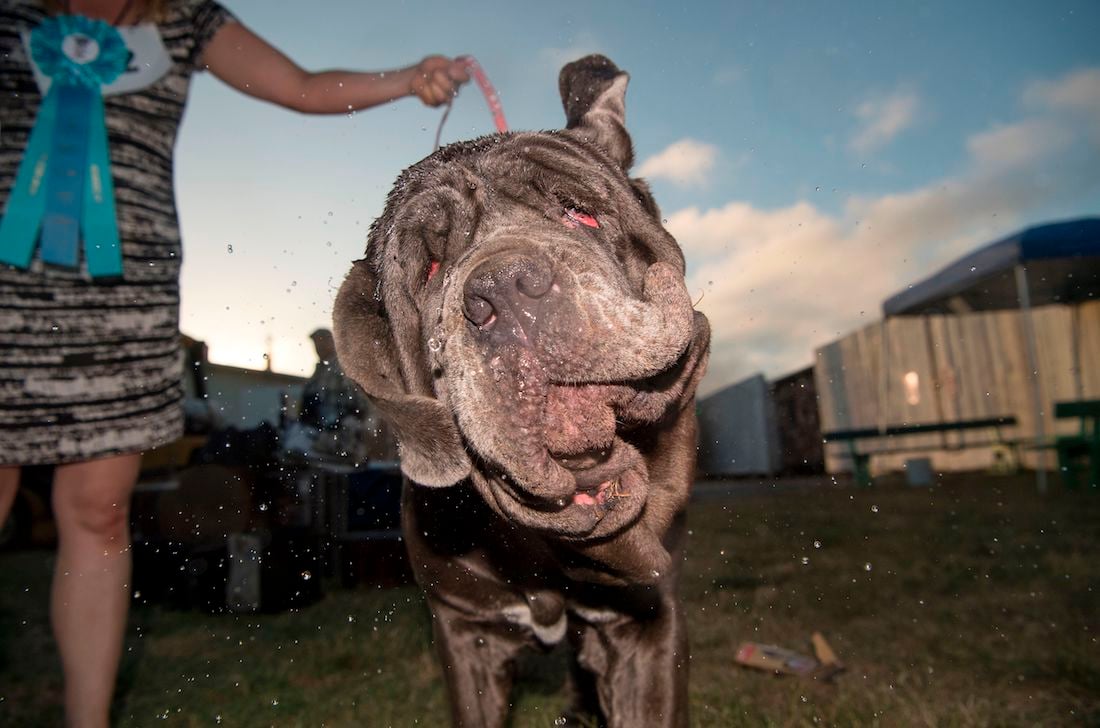 A Neapolitan Mastiff named Martha has been officially crowned the "World's Ugliest Dog" .
At just three years old, Martha tips the scales at a hefty 125 pounds and possesses the crepey, sagging, wrinkled skin of a far older pooch.
Judges at last week's canine competition were wowed by Martha's absurdly crinkled face, constant slobbering and absolute lack of vitality from the outset. When she was paraded on stage for her moment in the spotlight, the sluggish hound collapsed and dozed off right in front of the judges. 
Apparently, passing out onstage was the DGAF moment that sealed Martha the all-time ugly crown.
https://www.instagram.com/p/BVvWEg3FyQ3
But her short life has been no cakewalk. The Associated Press detailed her more humble beginnings. 
The dog, from nearby Sebastopol, was rescued when she was nearly blind from neglect by the Dogwood Animal Rescue Project in Sonoma County, where the contest was held. After several surgeries, she can now see again.
Now with restored vision, Martha boasts a gleaming "World's Ugliest Dog" trophy, a $1,500 check and and a free trip to New York City for "media appearances."
It's a coup for the young upstart from Northern California. Her competition this year skewed towards the older and smaller, making her the true underdog of the competition. Here's a look at the ruff-looking runner-ups: