10 Great Gifts He'll Actually Want This Holiday Season
Consider these great gifts when shopping over the holidays.
Presented by Alchemy
Whether you're wondering what to ask for this year or looking for the best options to gift the guys in your life, these 10 ideas are perfect for giving, getting, and even sharing this holiday season.
Korchmar Twain Weekender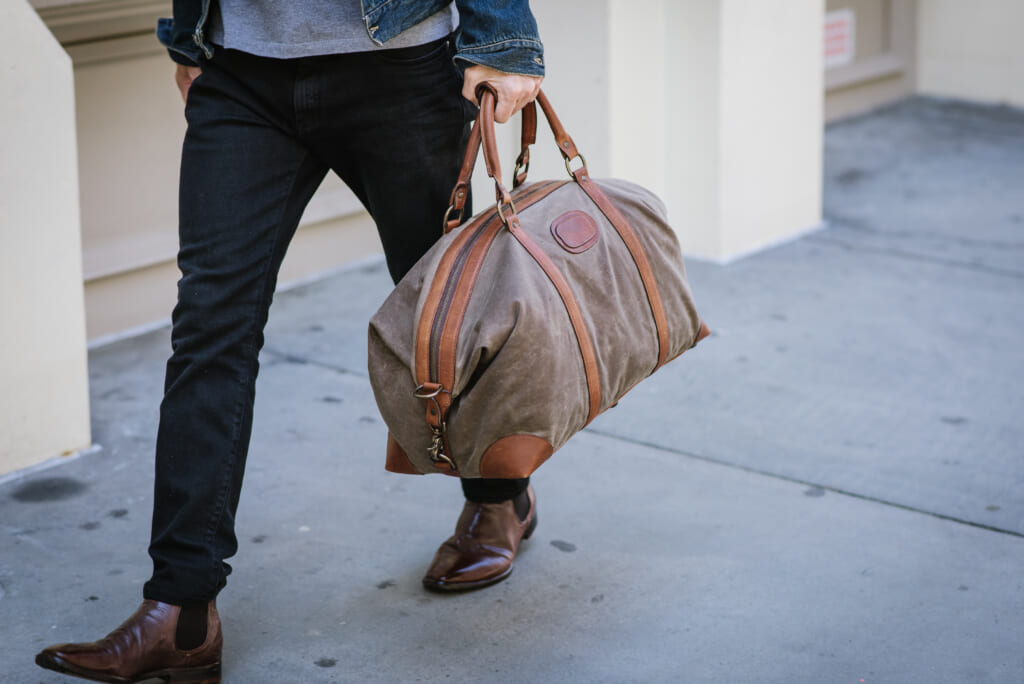 A gift that's as handsome as it is useful, the Twain Weekender from Korchmar is perfect for short trips and business travels alike. Crafted with history and heritage, this duffel is made with the same canvas used as military tenting and legging material by the U.S. Army from the Spanish-American War through WWII. This unique, water repellent fabric is still finished by the same mill in New Jersey today. Made with pride by an American family-owned and operated business that's been going for 105 years, this weekender is a luxe gift for any frequent traveler. Shop Now
Würkin Stiffs Ultimate Gift Box
Whether shopping for your dad, brother, husband or just looking to build your wish list, you can't go wrong with the Ultimate Gift Box from Würkin Stiffs. This pre-wrapped box is packed with over 10 essential items every guy should have, including a bottle of garment spray, a set of Stick-N-Stays for polo shirts, a manicure set and tie bars in black, silver and gold. Perfect for the man of style or any guy who just wants to feel more put-together.
Use code Maxim20 now through December 31, 2022 for 20% off (discount code cannot be combined with other coupons or used on sale items). Shop Now
Coop Home Goods Eden Pillow
Can you really gift someone sleep? In a sense, yes! The fully adjustable Eden Pillow from Coop Home Goods is so lofty and luxurious that you might fall asleep just reading about it. Hypoallergenic and designed with a proprietary blend of cooling gel-infused memory foam and microfiber fill, this sumptuous pillow is as close to the gift of sleep as you can get. Soft, supportive and risk-free, it comes with a 100-night trial. Grab one for yourself and one for your loved one, and save 10% on a two-pack or 15% on a four-pack. Shop Now
Naked Wines Subscription
The perfect gift for you or for the wine lover in your life—and a deal that can't be beat. This six-bottle collection from Naked Wines features lavish reds from an iconic group of Napa and Sonoma-based winemakers. Valued at over $280, Naked Wines will give you access to these can't-miss blends for just $99. By gifting a loved one a Naked Wines subscription, you're not only guaranteeing them the best wine for the best prices (60% off retail), you're supporting world-class independent winemakers with every bottle. Plus, every wine is backed by a 100% no hassle refund guarantee. Sounds like a win-win. Shop Now
Laundry Sauce High-Performance Laundry Pods
Laundry Sauce has developed a high-performance laundry detergent pod that immerses clothes in exotic scents. Inspired by high-end, sophisticated fragrances, the laundry pods come in three intoxicating scents: Australian Sandalwood blends the rich aroma of woodleather with Virginia and Alaskan Cedarwood, amber, suede, and musk. Egyptian Rose is an infusion of rose with nutmeg, clove, honeyed hawthorn, and Haitian vetiver. Siberian Pine, the final scent, is influenced by the far-north tundra with crisp juniper, cool geranium, frozen oakmoss, and white mint. Filled with science-backed stain fighters and enzymes that clean your favorite threads, the concentrated pods will leave your clothes looking as fresh as they smell. For as little as $1 per load, you and your clothes can smell not better but best.
Use code Maxim15 to take 15% off your next order. Shop Now
Dylan's Candy Bar Sweets
Whether you're shopping for your other half, dad, brother or you just have a sweet tooth yourself, Dylan's Candy Bar will have you feeling like a kid in a candy store. Stocked with gift baskets, chocolates, gummy candies, hostess gifts, advent calendars, and even this impressively oversized Nostalgia XL Tackle Box, filled to the brim with specially curated treats first created between the 1880s and 1970s. You'll easily be able to find something everyone will enjoy—and if you're lucky, you might just get to share a bite.
Use code TREAT22 for 15% off your order. Shop Now
Sofwave Treatment
You can't go wrong with the gift of Sofwave. Developed to remodel collagen and improve facial lines and wrinkles after just one visit, this in-office collagen-boosting treatment is practically like giving the gift of confidence. A Sofwave treatment takes only 30-45 minutes and requires minimal downtime making it perfect for quickly getting back to your daily routine. This award-winning treatment is incredibly safe and comfortable, and designed for both men and women of all skin types. Shop Now
Moose Labs MouthPeace
Did you know the average bong has 49% more bacteria than a public toilet seat? Nobody wants that, so when sharing cannabis with friends, it's important to always use protection. Make your next sesh a cleaner one with a Moose Labs MouthPeace. The MouthPeace is the first physician-backed, germ-preventing, tar-reducing accessory designed to fit glass pipes or bongs to provide a cleaner and safer smoke. The silicone creates a sanitary barrier, preventing direct oral contact with a variety of shared smoking devices. Each MouthPeace also comes with proprietary MouthPeace Filters designed to fit snugly inside the silicone device to enhance flavor and remove resin, tar, and contaminants from every puff. The MouthPeace Filters essentially clean the inhaled smoke for a safer, tastier, and more enjoyable smoking experience that protects both your lungs and offers peace of mind. Shop Now
Adam & Eve Intimate Curves Rechargeable Wand
Surprise your significant other with a gift you can both enjoy together, the Intimate Curves Rechargeable Wand from Adam & Eve. Featuring 10 varying speeds and patterns, this vibe is designed for fully customizable pleasure, whether you're using it to spice things up or it's being used solo. With over 55,000 sold, this waterproof, body-friendly silicone toy is a gift that's sure to please both the giver and the recipient.
Use code MAX50 for 50% off one item + free shipping in the US & Canada (some exclusions apply). Shop Now
Rollga Foam Roller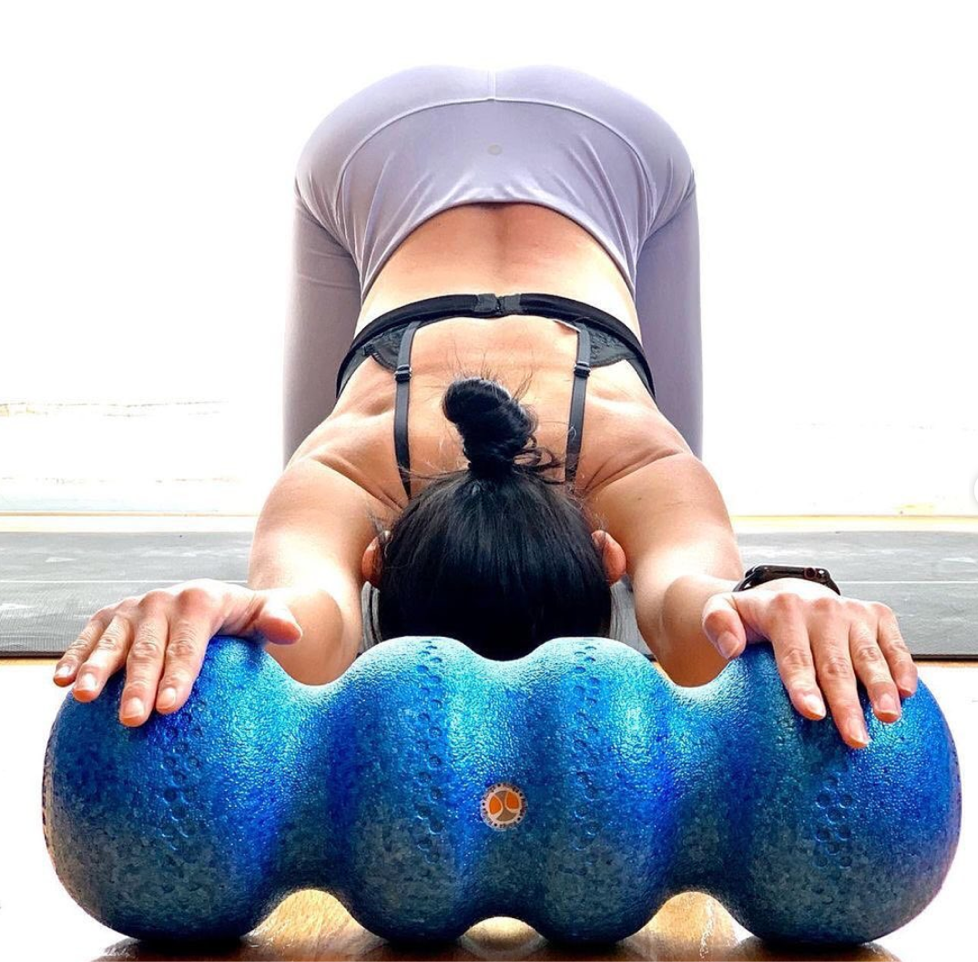 It doesn't matter if you're a gym junkie, a runner, or just suffer from sore, tight muscles after long hours at a desk, the Rollga Foam Roller has you covered. Thanks to its patented "Precision Technology," the Rollga Foam Roller reaches points no other roller can and targets muscles with greater pinpoint pressure than any flat-surfaced roller, releasing muscles more quickly and effectively. That means a 22% increase in flexibility, relief from back and neck pain, and better recovery from sore and tight muscles, all without putting pressure on the spine or other bones as they drop into the grooves of the roller. Made with high quality EPP foam, these rollers are a must-have for anyone wanting faster muscle recovery or more flexibility.
Use code Maxim15 for 15% off sitewide. Shop Now