14 Game-Changing Entrepreneurs To Watch In 2023
From a "Shark Tank"-aligned entrepreneur to a basketball training program founder and a rising streetwear mogul.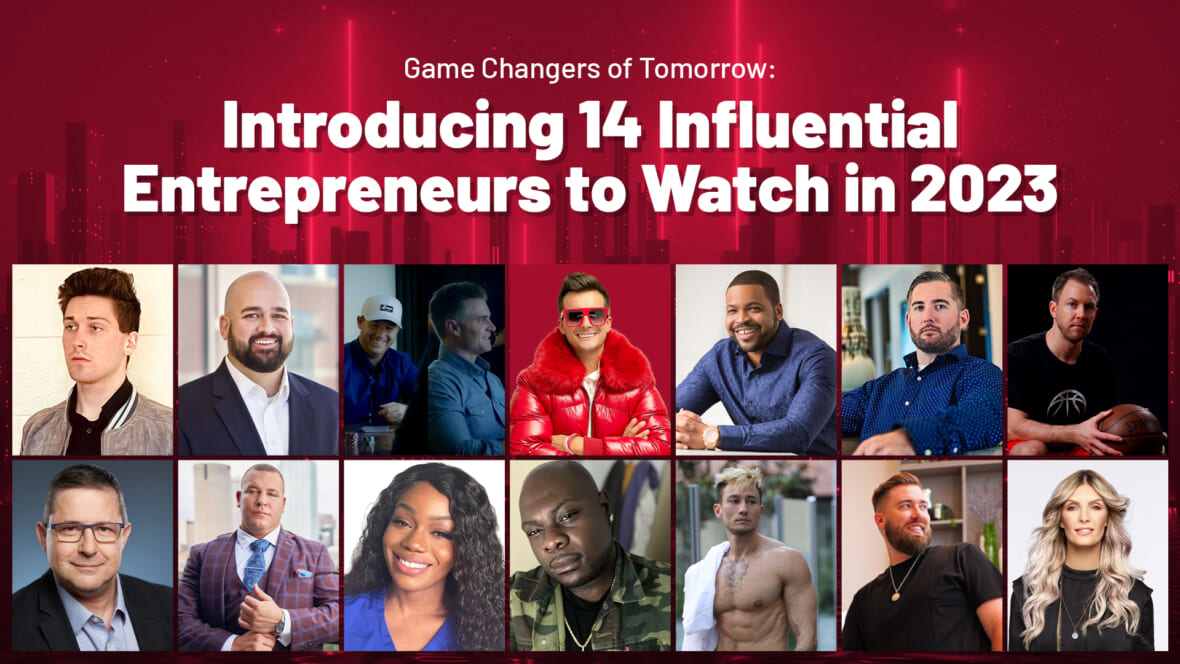 Presented by Tom White
From tech giants to small business owners, the world is full of ingenious innovators who have revolutionized their industries with imaginative and bold visions. By carving out distinctive and meaningful niches, these pioneering figures have achieved remarkable success through their innovative and influential approaches.
Rudy Mawer is a global entrepreneur, industry-leading marketing expert, serial investor, and the CEO of multiple multimillion-dollar brands. Since the age of 8, Rudy has been a driven entrepreneur—and by 26 years old he had established numerous successful businesses.
During graduate school, Rudy engineered $1 million in revenue for his professor while simultaneously launching his own multimillion-dollar brand. In 2020, he went on to form a worldwide digital marketing agency alongside Kevin Harrington from TV's Shark Tank.
For the past two years, Rudy has dedicated himself to constructing some of America's major ecom brands with Tai Lopez and Alex Mehr. Nowadays, he is an esteemed celebrity marketer who has produced outstanding results for renowned figures such as Floyd Mayweather, Mike Tyson, and Jordan Belfort.
Rudy's company, Mawer Capital, has revolutionized the way companies build their brands and advertise. His 12-week mastermind program along with courses, training workshops, and events have helped create over $200 million in revenue for clients across 50,000-plus businesses worldwide.
You can learn from Rudy Mawer daily via his new book, podcast or Instagram at www.TheRedLife.com or @RudyMawerLife on Instagram.
Edgar Baronne and Patrick Lynn are the co-founders of Snaps Clothing Co., an apparel company that modernized the iconic American pearl snap shirt to fit the needs of today's man. This brand brings a refreshing twist of the classic and dependable style to the menswear market, with polished looks that can easily transition from the office to the evening and everything in between.
Edgar and Patrick have leveraged their extensive experience in operations and business development to build Snaps Clothing Co.. Their passion, experience, and vision has led Snaps Clothing Co. to a seven-figure valuation within the first year of operation.
With offices in Naples and Dallas, they have used their environments and roots as a guide to create a better version of the iconic pearl snap shirt with breathable, soft fabrics and a slightly tailored fit. Snaps Clothing Co. is building on its momentum by expanding its menswear offerings and moving into additional market segments.
Visit the Snaps Clothing Co. website to see why they are considered a top choice in menswear and elevate the wardrobe of the modern man.
Rasheed Sanders is a seasoned musician who has been creating music for over two decades. Rasheed is a classically trained saxophonist, pianist, and music producer who launched his own production company, Hyptno Music Productions.
Rasheed is looking to revolutionize the music industry by providing more opportunity and exposure for "underdog" artists who are often overlooked. Rasheed wants to bring extraordinary talent to the stage and give them the kind of exposure that could potentially change their lives—something he feels passionately about as both an entrepreneur and innovator.
He is taking matters into his own hands and striving for change through his production company Hyptno Music. Hyptno Music's mission statement, "we create our reality," is realized through their work, which features creative sampling techniques and hip-hop beats mixed with live instrumentation to create something entirely new and unexpected.
As he continues pushing boundaries in order to work with those who are most often overlooked or forgotten by mainstream media, his success is clear evidence that anything is possible.
Check out Hyptno Music Productions sounds here.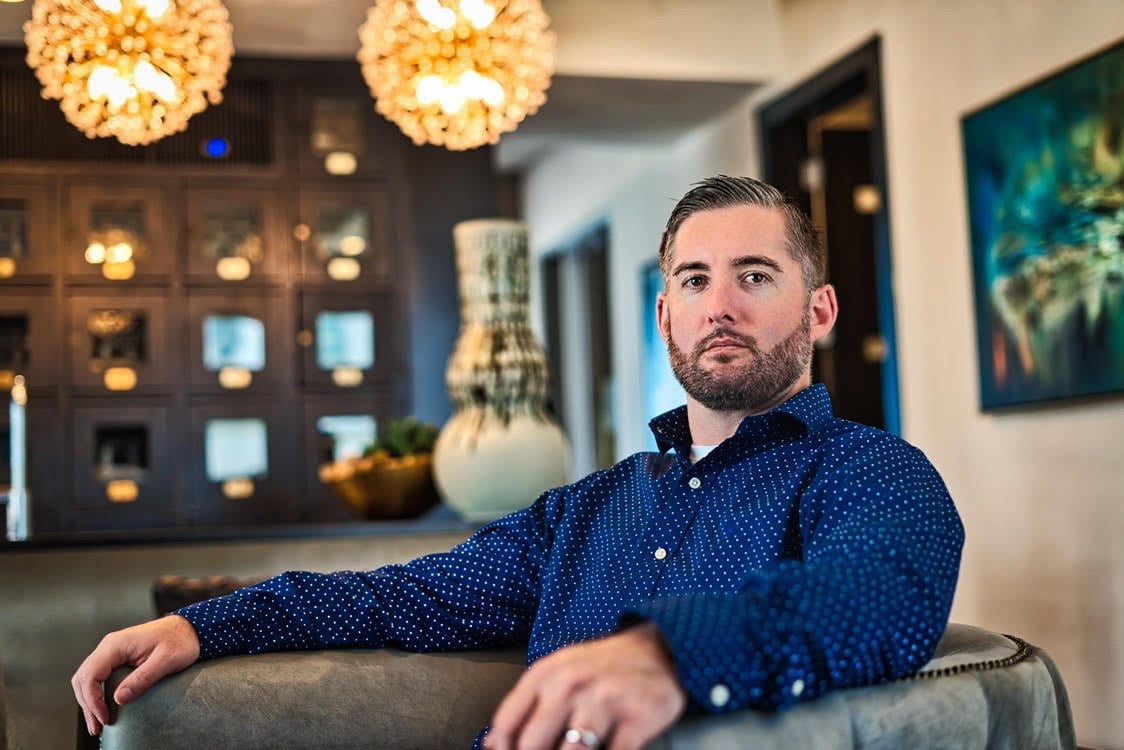 Joshua Centers has been making waves in digital marketing. After leaving the army and facing his own mortality, he made a promise to himself that if he survived, he would start a business. True to his word, Joshua Centers developed a digital marketing and Facebook Ads agency.
While running his agency, Joshua realized he had the "superpower of positioning." Since then, Joshua has been helping entrepreneurs perfect their offer, nail their positioning, develop effective strategies and increase their audiences through effective campaigns—use of Facebook groups and events.
In 2022, Joshua built his company Ready Launch Scale which has proprietary strategies that have helped other coaches and consultants generate leads at the lowest cost possible—quickly nurture those leads into buying decisions.
For people looking to replicate these results within their own business, Offer Launch Academy is a 12-week course designed to teach entrepreneurs how to grow their business using these tested and proven strategies.
For more information, check out his website JoshuaFCenters.com.
Matt Mann is a pioneer in the world of specialized skill development for basketball players at any level, with a focus on microskills. His company Skills Within Hoops helps players at all ages and skill levels.
Skills Within Hoops focuses on developing the microskills, like hand placement and positioning, drop angle, and arc. Matt and his team take an incremental approach to the skills, making small sustainable adjustments and reinforcing through repetition. They use a scientific approach in order to increase the chances of success for every shot, pass, and dribble his clients make.
In Summer 2022, he assisted NBA players with his skills training in a mentorship program alongside NBA Top Trainer Drew Hanlen.
Skills Within Hoops is excited to announce a 6-week shooting program they have developed for high school and collegiate level players.
For more information on the 6-week shooting program or to contact Skills Within Hoops to book a training, visit the website here.
Jaimin Garabedian is an entrepreneur and innovator in the retirement planning and investment portfolio space. For over 13 years, he has been helping people achieve the best possible retirement plan that fits their unique needs.
Unlike other large companies in this sector, Jaimin ensures each customer receives options that actually fit their goals, risk tolerances, and interests. He has developed a comprehensive one-stop shop for all of one's retirement needs with personalized solutions tailored to each customer.
His commitment to his clients' well-being is what makes him stand out from the rest and why so many customers trust him with such important decisions about their future finances.
Overall, Jaimin Garabedian is a visionary leader in the world of finance whose vast knowledge and expertise have helped countless people invest wisely for their retirement. His innovative approach towards wealth management provides individuals with peace of mind knowing they are taking the essential steps towards securing a stable future for themselves and their families.
For more information on setting up a comprehensive, custom retirement plan visit their website here.
Alexander Stockwell is a serial entrepreneur making a name for himself by creating innovative strategies that help his clients succeed. At 14, Alexander Stockwell began trading stocks, developing an impressive talent in high-ticket sales and marketing. He is the founder of Quaesitum Digital, which provides full-service solutions for coaches and consultants in the internet marketing space.
Not only does Alexander work with individual clients to promote their business objectives, but he also works with large events like music festivals to launch and promote their ticket sales. His specialty is helping business opportunity coaching entrepreneurs bring their offer to life, transforming "good" offers into irresistible ones.
As a result of this creative approach and attention to detail, clients who are making around $30,000 per month often manage to increase their income and notoriety significantly. He takes a deep dive into each individual case and then develops strategies tailored to each client's particular needs.
Quaesitum Digital launched their Product Launch Ads (PLA) methodology for clients to get higher quality leads faster, easier, cheaper, and ready to buy in as little as 30 days. To learn more about this, visit their website at scale.quaesitum.digital.
Corey Foster is an innovative entrepreneur and artist who has created a truly unique clothing line. The Skyy Rose Collection blends fashion with streetwear, creating high quality and beautiful designs people can't help but admire. Inspired by his background in custom embroidery and his love for bowling, Foster has created a collection of stylish streetwear that is high quality, beautiful, and unique.
While searching for clothes for his daughter, he noticed that there weren't any styles he liked — so he created his own. Now The Skyy Rose Collection offers clothing that not only looks good, but feels good. From tees to hoodies to joggers, the collection is full of pieces that will make anyone stand out from the crowd. He believes fashion should be fun as well as practical.
The name of the clothing line is inspired by Corey's daughter, which makes it even more special. To celebrate her birthday this year, he is releasing a children's collection in March, so kids can also share in the Skyy Rose experience. The launch of The Skyy Rose Collection marks an important milestone in Foster's career as an innovative entrepreneur and designer.
People all over the world have been flocking to buy when his latest collection drops—view the Skyy Rose Collection here.
Ben Densmore is an entrepreneur who has dedicated his life to helping others reach their weight-loss goals. He began his career as a personal trainer with 24 Hour Fitness, where he quickly rose to become the top trainer nationwide from 2014-2018.
This experience led Ben to pursue a career in computer tech sales and while doing so, he realized how much he missed helping people achieve physical transformations. This revelation spurred him on to create BluePrint Fitness, an online coaching program that focuses on creating custom plans for busy professionals that fit into their lifestyle.
These plans include custom workout schedules with videos showing how to do each exercise, meal plans that allow the clients to still eat "bad food," and weekly one-on-one check-ins. He also provides 24 accountability. Ben emphasizes taking the "die" out of dieting.
His success is further attributed to his commitment to individualized customer service; Ben takes the time to get to know each of his clients personally so that he can better understand the obstacles they are facing on their weight loss journey before creating customized plans tailored towards how best meet those challenges.
You can learn more by booking a strategy call on remotefitnessdiet.com.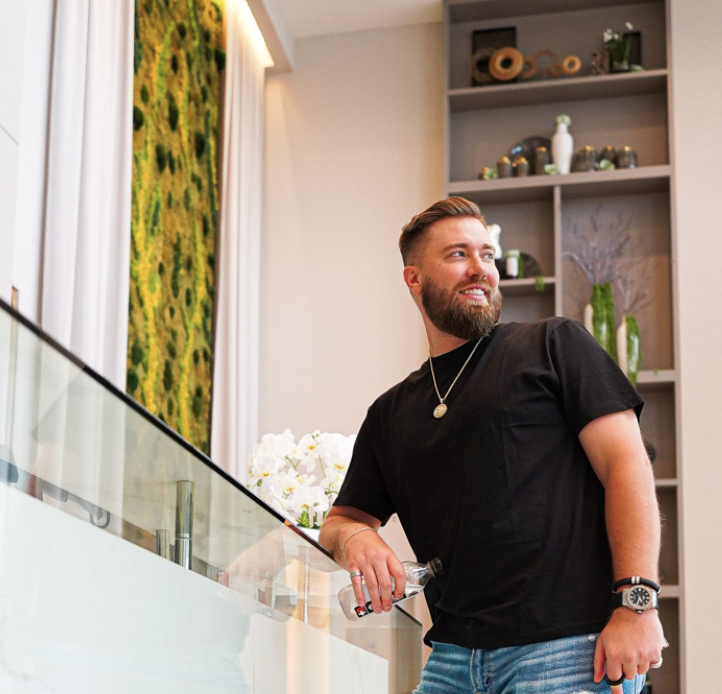 Zachary Sullivan is an innovative entrepreneur, digital marketer, and business leader who has been involved in social media for over 12 years. In less than two months, Zachary's company surpassed $1.2 million in revenue.
At the heart of Zachary's success lies his unique approach to organic growth on social media platforms. Combining his extensive knowledge and experience with a powerful AI-driven software, Zachary's company is able to collect content viewers and convert them into qualified buyers. His approach is both clever and effective, making him an invaluable asset to any organization seeking long-term growth in digital marketing.
In addition to his successful venture as a business leader, Zachary also has a vast understanding of SEO, content creation, and social media management.
Overall, Zachary Sullivan is an exceptional asset for any business looking for sustainable growth in the digital space through creative problem solving techniques and innovative software solutions designed specifically for organic success on social media platforms.
Zachary Sullivan continues to be at the forefront of innovation when it comes to digital marketing, creating forward thinking solutions that enable businesses around the world to stay competitive in today's fast-moving landscape.
For more information on how to work with Máz Marketing, visit their website here.
Danielle Keasling is a worldwide platform artist, highly awarded stylist, successful salon owner, 2023 Creative Director for HairBizandBeyond, Ulta Beauty Pro team member, and Executive Creative Director for Great Lengths USA. With her impressive career thus far, it's no wonder that many people have been drawn to following Danielle for inspiration and advice.
Danielle has "worn every hat" in the industry, and has spent years sharing what she's learned with other business owners and stylists. These innovative approaches allowed Danielle Keasling not only to grow but also stay relevant as one of today's most sought-after hair stylists and art directors worldwide.
She is shifting her attention to creating an online space, "Another Million Miles," detailing all things beauty, travel, health, wellness, and lifestyle. Whether it's through speaking at conferences or sharing expert advice through her blog posts, she continues to show why she is an example of someone who uses their skill set successfully while fully living life.
Recently, Danielle has been nominated for North American Hairstylist Ards (NAHA) and the 2023 Hairstylist of the Year. It is without a doubt that Danielle Keasling is shaking up the beauty industry while inspiring women around the world with her unique insight and experience in beauty, travel, and more. Follow along with Another Million Miles here.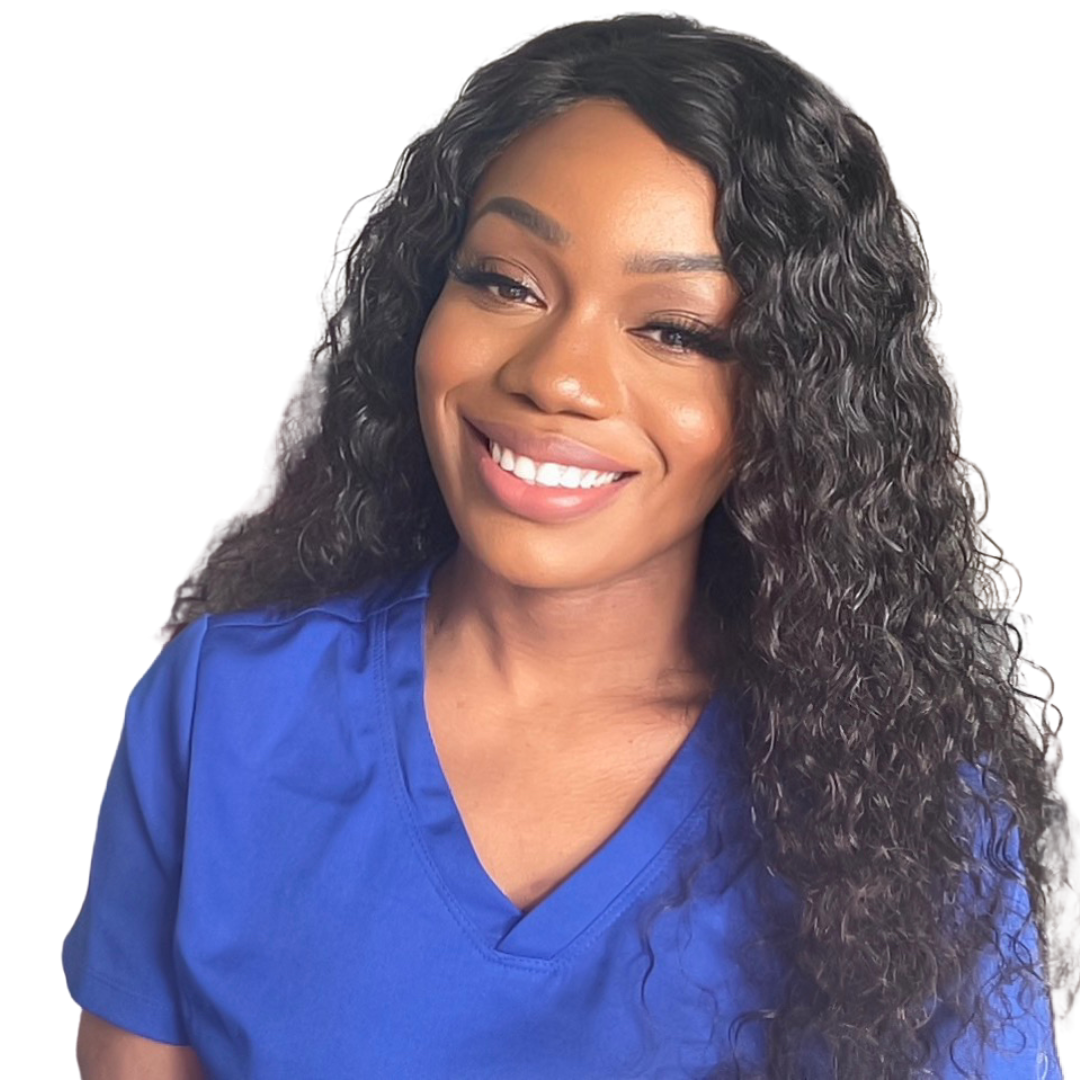 Nurse Sam is an inspiring figure in the nursing community. Starting as an LPN in 2014, Sam always had a great love for the profession. After a personal health-crisis, she couldn't continue practicing as a nurse. Instead of giving up her dreams, she found a way to use her creative talents and experience to help others pursue a career in nursing.
Using her expertise as a visual learner, Nurse Sam started creating interactive study guides with "TheNurseSam.com." Her guides are both interesting and informative; they are built for nursing students to stay up to date with their knowledge and gain confidence.
When the COVID-19 pandemic hit, many nursing students had to transition to online schooling. Nurse Sam took it upon herself to help them out by hosting interactive study groups she fondly referred to as "Study Parties," giving the students fun and engaging activities to complete while learning.
She then created " The Ultimate Nursing School Bundle," a 400-page digital and printable study workbook that gives nursing students comprehensive information and visuals to pass their program while in nursing school and preparing for the NCLEX, the licensing exam for nurses. She also hosts free NCLEX review sessions on live broadcasts on her social media channels.
Nurse Sam's goal is for every student who passes through this program's doors to leave feeling confident and prepared for whatever comes their way next.
Ben Sever is an industry disruptor, serial entrepreneur, and philanthropist who has been making waves in the tech industry for years. He has founded and built over 12 companies from the ground up, including the development of eRemede. an award-winning, HIPAA-compliant platform to empower doctor and patient communication.
Ben's knack for developing streamlined communication systems has been a key factor in his success as he plans to use his two primary software platforms, eRemede and entourage, to change the way mobility and engagement cohesively unify progressive companies. Ben is the Founder and CEO of Phoenix Portfolio Partners and specializes in providing venture capital and start-up incubation to help companies grow across a wide range of industries.
Ben is passionate about finding solutions that allow businesses to make better decisions faster by utilizing innovative technologies and scalable infrastructure. His goal is to give companies the tools and go-to-market strategies they need to build strong connections while staying profitable in any economic environment.
At Phoenix Portfolio Partners, the team is highly experienced and SCRUM certified. The SCRUM framework is an Agile project management model which serves as a guide for tackling complex and adaptive problems. They are currently the only tech-enabled startup portfolio in the US with 100% of their employees and board members possessing the Certified ScrumMaster Certification.
Ben continues to obtain academic accomplishments having earned over 40 prominent business certification, 20 of which are from Ivy League institutions. He also continues to improve the world around him with his philanthropic efforts and he recently hit his five-year goal of having a $500,000 monetary impact within Tampa-based non-profits.
To learn more about partnering with Phoenix Portfolio Partners visit their website here.
Jason Levy is the founder and Head of Audiology of Hearing First, England's largest independent provider of ear wax removal services. With 50 locations, a team of 11 audiologists, and a Waxfree Guarantee, Hearing First has grown exponentially since its creation.
A health tech entrepreneur at heart, Jason has always been on the lookout for ways tech can improve the lives of others. When he noticed how hard it was to find reliable ear wax removal services in London, he saw an opportunity to provide that much needed service. Already a qualified audiologist since 2003, he trained with a Consultant ENT surgeon and opened his first location in London in 2015.
From there, Jason never looked back. He worked tirelessly to expand the reach of Hearing First across England by recruiting more audiologists and opening in more locations each year. In March 2023, he will introduce their hearing care offering to the UK market along with US manufacturer Rexton, offering top hearing technology at affordable prices. His ambitious plans for 2023-2024 include recruiting 18 more audiologists and opening 30 more locations throughout England.
Jason's commitment to customer service is clear when you hear him talk about Hearing First: "Good outcomes aren't just about great products or efficient processes—it's about making sure every customer experience exceeds expectations."
With over 20 years' worth of experience behind him now, it's easy to see why customers have increasingly turned to Hearing First for their ear wax removal and hearing care needs.