5 Teeth Whitening Kits To Try For A Perfect Smile
Here are five great products to get you started on your teeth-whitening journey.
Presented by Ascend Agency
One of the most important aspects of a great smile is having sparkling white teeth. Below is a lineup of high-quality, easy-to-use teeth whitening products that will dramatically lighten your smile and improve oral health.
There is no doubt as to why the wireless and rechargeable Perfect Smile Whitening Kit tops this list. It is clinically shown to deliver a smile at least 3 shades whiter in only 7 days. In fact, 97% of users report noticeably whiter teeth. The Whitening Kit is also very easy to use, with a simple 3-step process that only takes 16 minutes per day—from the comfort of your home.
In addition, the Perfect Smile kit is very safe for people with sensitive teeth and gums. It's dentist-approved and recommended, and comes backed by a 90-day guarantee and 10-year warranty. The Perfect Smile Whitening Kit costs $145, but if you're a first-time customer on their site, you can get it for under $100.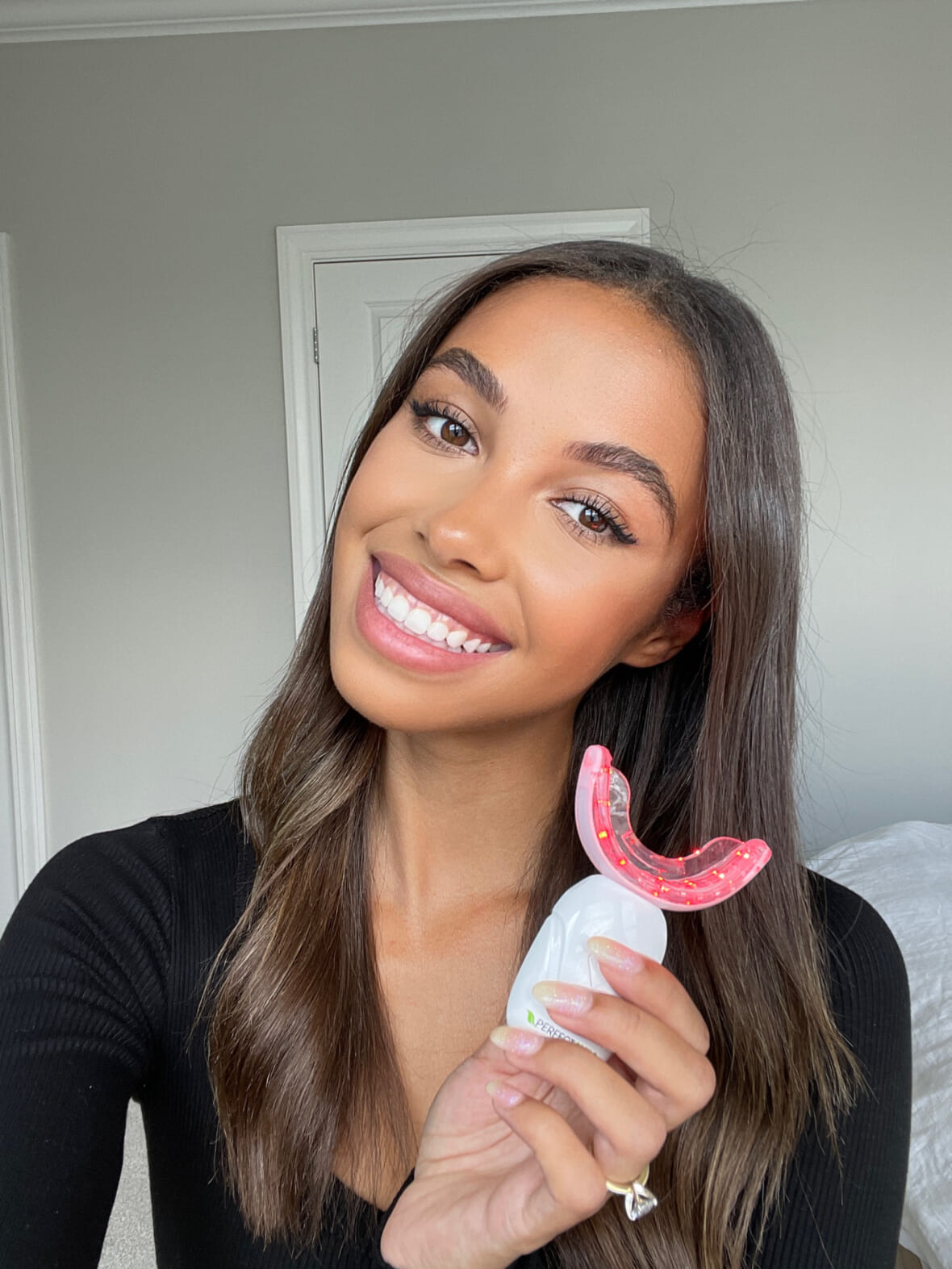 GLO Brilliant White Smile is a dentist-invented whitening device that uses heat and light technology to brighten smiles fast, without sensitivity. It is also the only kit using heat technology that removes the appearance of stains and discoloration from teeth, with results in as little as eight minutes.
GLO Brilliant White Smile is also formulated without harsh chemicals and is sensitivity-free. However, GLO is not wireless. A GLO Brilliant White Smile will cost you $199.
The Teeth Whitening Device is also referred to as an LED device that rapidly whitens teeth up to 12 shades in 5 minutes per use. It is a clinically tested, lightweight, wireless, and water-resistant design for maximum comfort that delivers real results within 2 weeks.
The Teeth Whitening Device is also specially engineered with a blue LED that activates hydrogen peroxide while dissolving whitening strips to remove tough stains on the tooth's surface. You can get this whitening device for $79.99 and get yourself a sleek travel case for on-the-go whitening.
The Snow At Home Teeth Whitening Kit is a dentist-formulated, easy-to-use kit for use by everyone. The kit will help you eliminate deep stains such as wine, coffee, and smoking stains. It's also formulated with sensitive teeth in mind, so you don't have to worry.
It's a popularly used and recommended kit. The Snow At-Home Teeth whitening Kit will costs $149.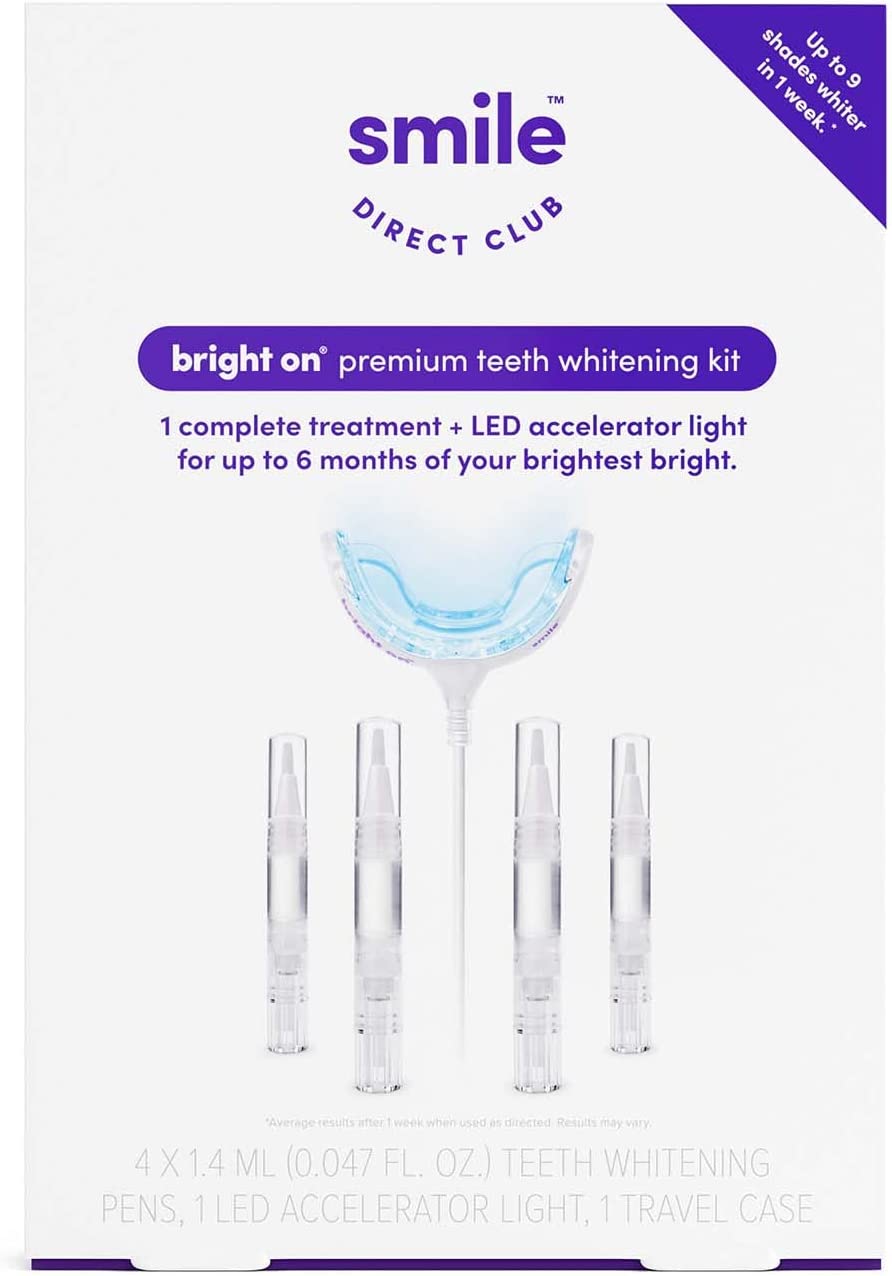 Smile Direct Club is a notable brand in the oral health sector. The Premium Teeth Whitening Kit With LED Light is one of their premium products. Features include:
Eight bright premium whitening pens
Smartphone-powered LED accelerator light and 20-LED lights
Low battery consumption
Up to 9 shades whiter in just one week
Same enamel-safe whitening agent used by dentists
This kit whitens teeth without triggering sensitivity, and results can last up to six months per one-week treatment. A premium teeth kit retails for $67.