Dr. Edward Chamata On The 2023 Plastic Surgery Trends To Watch For
The Houston-based plastic surgeon is best known for his advanced techniques in high-definition liposuction.
Presented by Judy Francis
The last couple of years saw many significant medical advances, from novel diagnostic tools to better treatments and procedures for various ailments. Among the fields that have been seeing the most radical changes and shifts is plastic surgery.
"People are not content with having mediocre results anymore," says Dr. Edward Chamata. A board-certified plastic surgeon with a practice in Houston, Dr. Chamata has had the front-row seats to observe the change—and he loved every second of it.
Dr. Edward Chamata is one of the leading plastic surgeons working in aesthetic surgery of the face, breasts, and body. He specializes in body sculpting and is most known for his advanced techniques in high-definition liposuction, natural BBLs, and mommy makeovers.
"With high-definition liposuction, I can take what we were doing with traditional liposuction to a whole new level," he explains. "It allows us to sculpt the body and get more abs or arm definition, for example, and create nice natural contours for the body. I see it as one of the top trends in plastic surgery in 2023."
High-definition liposuction has also been increasingly attracting men to seek out the services of Dr. Edward Chamata. For them, he can perform a "Hercules" procedure, where fat is removed from the arms and the breast and added to the deltoid and the upper chest area to sculpt them better. Ab etching is the final touch.
Traditional tummy tucks are next in the line of procedures Dr. Chamata has updated with new techniques. They would commonly leave patients with scarring and an unnatural appearance of the belly button, as well as a boxy-looking abdomen with no muscle definition.
"With my technique of high-definition tummy tucks, I'm able to improve on most, if not all, of the problems of the regular tummy tuck," explains Dr. Chamata.
"I can create muscle definition and a natural-looking belly button with hidden incisions. My main goal with the techniques I use is to create a natural-looking result, and it's been one of my most popular procedures, along with the natural BBL."
The new trend of working with fat instead of synthetic materials is changing another standard procedure—breast augmentation. The usual way of performing the procedure using an implant is no longer the only method available for breast enhancement. Instead, people who want more natural-looking and less drastic results are turning towards fat-transfer breast augmentation.
In these procedures, fat is harvested from areas with an excess and used to increase the breast, similarly to how a BBL is performed. The incision is smaller than regular breast augmentation, the look and feel of the breast are natural, and the results can last for a lifetime.
"The biggest advantage of not using an implant is that you avoid potential complications that come with them, without the need to change them every decade or so," says Dr. Edward Chamata.
"The procedure has its limits—the maximum augmentation per procedure is one cup size on average, and some fat gets reabsorbed. But the procedure can be performed multiple times to create nice, confidence-boosting, natural results."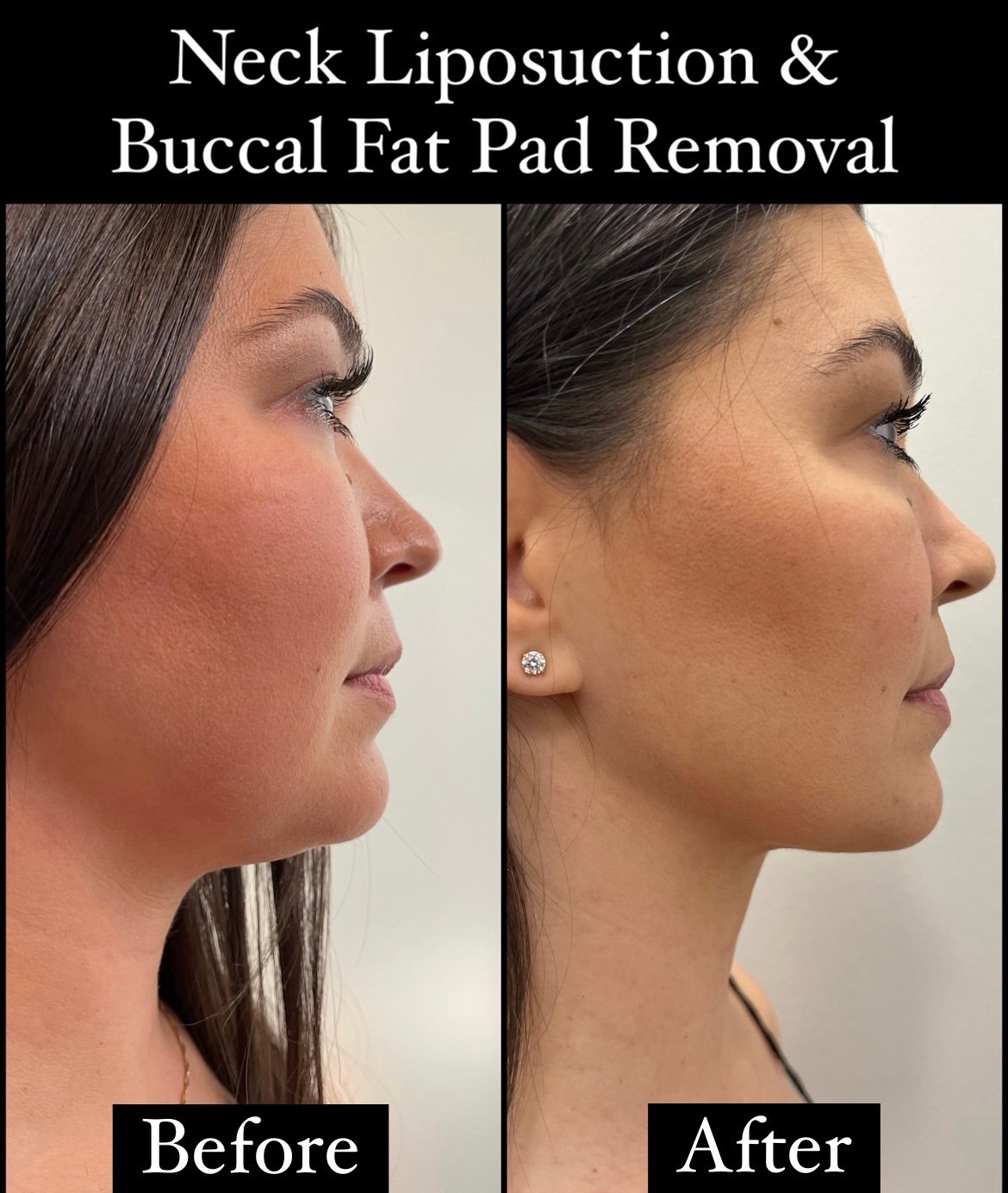 When it comes to the face, and the procedures people want to be done in this area, minimally invasive is the way to go, if possible. Dr. Edward Chamata sees an uptick in procedures such as buccal fat pad removal and neck liposuction.
Minimally invasive procedures are much less complicated to perform than regular procedures, which means less downtime and fewer scars. People weary of going under general anesthesia don't have to worry, either, because these minimally invasive procedures can all be done at the same time while awake, with nothing but local anesthesia. It also means faster recovery and less downtime, which is essential.
"It's also important to add that, with minimally invasive procedures of the face, we can address the patient's aesthetic concern in only one procedure, as opposed to injectables that might require a few sessions," adds Dr. Edward Chamata. "The results also tend to be better. The downside is that older patients who need face or neck lift may not be good candidates for minimally invasive procedures alone."
The one trend Dr. Edward Chamata would like to see continue is patients taking their time to find good surgeons.
"It's super important for the patient to seek out, do their research, and find the appropriate provider to do their surgery," he explains. "People travel more to get the type of surgery they want, and the quality standards have been drastically increasing. I've had patients fly in not only across the country but across the Atlantic. It's a great time to have work done and an exciting time for plastic surgery."