How Ash Reddy Became the Founder & CEO of The Social Chair
Reddy's company hit $1,000,000 in sales within the first two years of operation.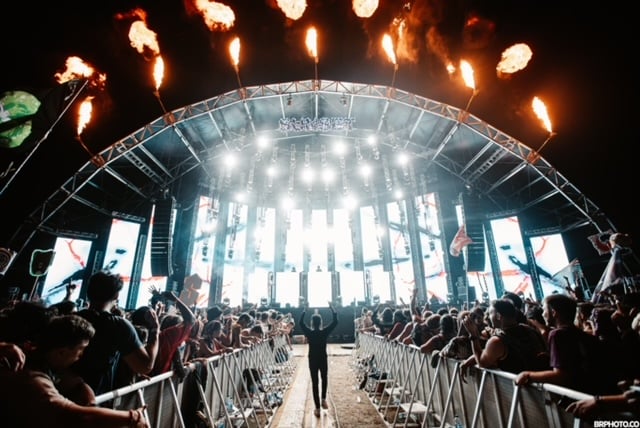 Presented by: Tom White
The meaning of success is different for everyone. Achieving your lifelong dreams takes immense hard work and patience. But those who believe in themselves end up making it happen. Today's entrepreneurs aren't just dreamers but also visionaries. They truly invest in themselves and everything they aspire to be, which is the secret to success.
One of these smart and resilient people is Ash Reddy, the founder and CEO of The Social Chair. When Ash founded the company, he was in college but decided to drop out after its run-away success. This was a tough decision, but it proved to work in his favor.
Ash's company hit $1,00,000 in sales within the first two years of operation. At this point, The Social Chair has put on more than 50 events across the country. The support they received in return for their hard work made it all worthwhile. Ash's passion and belief have been the reason behind his and the company's rapid success.
Ash started his journey at the age of 19. He would book DJs for events hosted by other companies. Establishing himself as a talent booking agent at such a young age came with its own struggles. Many in the music industry wouldn't give him the recognition he deserved, but with persistence, they understood his worth and his potential.
Today, The Social Chair is expanding rapidly throughout the country. Ash looks forward to taking his company international and growing it globally. He has set this objective for the company so they can actively work towards accomplishing it. Music events are in high demand, which is why his next target would be hosting a show in South America.
While envisioning the bigger picture, Ash often finds himself dreaming about starting his own music festival. Making this happen might take some time, but he is convinced it'll come true one day. Ash's vision has been the most significant reason behind his success, and if he keeps the same mindset, he can achieve a lot more.
Ash advises others to take calculated risks and believe in themselves if they have goals to accomplish. Putting the right amount of effort and dedication into your endeavor will lead you somewhere if you believe in your skillset. Furthermore, it's important not to let anyone tell you that you can't accomplish what you're aiming for.
Ash's job as a talent buyer and booking agent can be pretty stressful sometimes, but doing something he loves has been his biggest strength. This has helped him remain persistent and chase bigger targets. Moreover, the passionate team Reddy has built behind The Social Chair has drastically helped him and the business as a whole. Their support and hard work have played a significant role as well.
Entrepreneurs like Ash are an inspiration for many up-and-coming business owners around the world. He has great potential as a young businessman and will only gain more success with time. Consistency is the key to chasing your dreams; Ash's journey has proved this.