How Ecommerce Marketplace USA Strong Prevents Counterfeit Blockchain
Krissy Mashinsky's USA STRONG marketplace, which caters to US-based businesses offering US-made products, also provides a B2B manufacturing wholesale arm.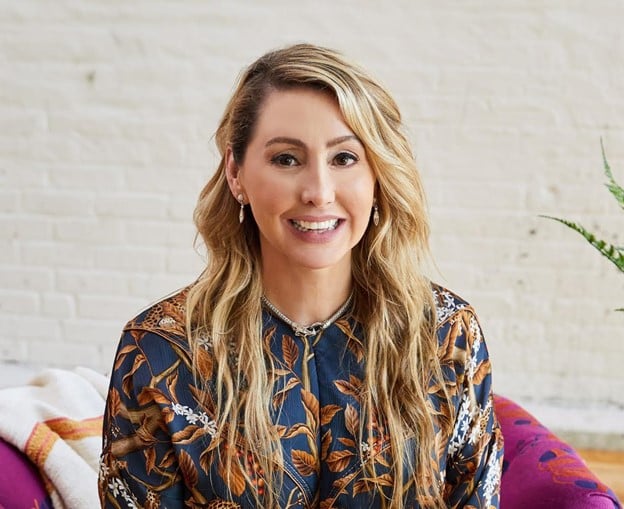 Presented by Tom White
Over the past decades, counterfeiting has become more profitable as the value branded goods provide keeps increasing, creating fertile soil for unscrupulous individuals to continue engaging in the activity.
The authenticity of branded goods is not only a matter of peace of mind that comes with knowing what to expect in terms of quality, value, and experience, but also health and safety. Fortunately, technology is bringing new tools to fight counterfeit, with blockchain being one of the most effective.
According to OECD data, the counterfeit goods market is expected to grow to $3 trillion by the end of 2022. This growth has been boosted not only by the increasing demand for these goods but also by the development of new evasion techniques and e-commerce adoption. Despite giants like Amazon regularly intercepting millions of dollars worth of counterfeits, such efforts have proven insufficient.
This is the reason why entrepreneurs like Krissy Mashinsky have opted to launch their own platforms or marketplaces to provide customers with the trust in mind they are looking for. USA Strong, an ecommerce marketplace launched by Krissy back in 2020, offers its users a curated USA Made E-Commerce Shopping Community built all around the principles of sustainability and authenticity. Strong Blockchain was developed to achieve this by allowing vendors to prove the authenticity of their products in a reliable and trustworthy manner.
Krissy's experience in retail has seen her work for some of the biggest names in the industry, helping them grow their businesses and reach new audiences. This experience includes being a founding member and Global President of Free People, President of URBN, Wholesale (Urban Outfitters and Anthropologie's parent company), Executive Director for BCBG Max Azria, and Marketing Manager, Calvin Klein. After decades in the industry, she decided that enough was enough and a better supply-chain management and marketing option should be offered to consumers.
After having set out to change ecommerce forever, Mashinsky launched with a focus on "Made In" for 12 states eventually leading to all 50 states as usastrongIO. The USA STRONG marketplace, which caters to US-based businesses offering their US-made products to hundreds of thousands of customers, also provides a B2B manufacturing wholesale arm. In addition to being focused on supporting local businesses, USA Strong and its partners run charitable and community-building efforts aiming to boost local economies and female entrepreneurs succeed in the competitive industry.
Strong Blockchain, however, is the main feature of the platform. This technology makes use of blockchain technology to verify Made In America, users, businesses, manufacturing processes, and products. All members of the community can verify the authenticity and origin of the products they acquired, ensuring their quality and value. As blockchain technology was designed to offer top-notch security, transparency, and immutability, users can be confident of the veracity of the data. Additionally, a US manufacturer can utilize the blockchain technology to showcase their production process as a way to differentiate themselves and their products from their competitors.
"Not only is there a growing movement to support the small and medium-sized businesses that sell these goods, but consumer interest in responsible and sustainable supply-chain practices continues to grow." says Krissy about USA Strong's efforts "Our mission is to bring transparency to the supply chain, support local manufacturing, support local businesses and help create jobs. "
A proud New Yorker and seasoned entrepreneur, Krissy is looking to help build a better world for her six kids. She believes that by offering a trustworthy platform that supports the local economy and ensures sustainability, she is not only doing that but also helping thousands of families in the US. While only time will tell if her efforts gain mass adoption, one thing is sure:
By merging community and technology, USA Strong is already having a positive impact.