How These 13 Entrepreneurs Paved Their Own Paths
"If I can go from being homeless to becoming a millionaire by 30, then you can do anything."
Presented by Tom White
Each of these entrepreneurs has a different story and a unique approach to their business. Most importantly, they're all fiercely passionate about what they do. From capitalizing on a standout startup idea to launching a game-changing product or service, these individuals found success by utilizing their creativity and ambition.
Shevelle McPherson has earned a reputation for being one of the most successful and respected business professionals in the world. Shevelle is a renowned business professional, lawyer, coach, author and entrepreneur. After graduating from Seton Hall Law and passing the bar exam in New Jersey, Shevelle started her career as a prosecutor and a few years later opened her own practice specializing in Intellectual Property (IP) law.
Shevelle was recognized for her accomplishments in IP law when she was presented with the IP Elite Lawyer Award.
Leveraging her IP expertise to help small businesses become profitable and protected, she now provides resources to business owners. Her online educational platform, Soar 2 Success Academy, offers webinars, e-books, and courses in conjunction with Shevelle McPherson Enterprises. Her latest accomplishment is the No. 1 international bestseller Legally Bossed Up – the Ultimate Legal Playbook.
The book covers topics related to business formation, contracts, trademarks, and profit protection strategies for entrepreneurs. Her next book, Intellect to Income, is due to launch in June 2023. Billed as "The Ultimate Profit Paybook," Shevelle lays out the exact plays for turning your degrees, education, and experience into a profitable lifestyle business.
Ryan Stream is an inspiring, multi-talented individual with a gripping story of perseverance and determination. He's overcome the foster care system, drug addiction, mental health struggles, as well as fought two wars. Now he's being feature in Forbes.
Ryan began his journey in the foster system, something which he describes as being incredibly formative. Despite the difficulties that he faced while growing up without parents or family support, Ryan recalls having a piano in his foster home that captivated his attention early on. His experience in music production eventually led him to create projects that focused on motivation and positivity—music that spoke to his own experiences and provided encouragement to those who needed it most.
In 2022 Ryan released Amazon #1 best-seller Conquering Your Colosseum, a book that explores how individuals can use positive thinking to overcome life's challenges.
Ryan has helped create an industry focused on positivity and self-improvement. He was presented with an award for creating music that powerfully conveys the message of inspiration. Moreover, he has inspired people from all walks of life, from children to corporate executives, with his speeches.
For more information on his non-profit A Smile in Every Classroom, music, book, and speaking engagements, visit his website here.
Phillip Leary II is a true innovator in the fashion and footwear industry. He created a lifestyle-oriented, fashion forward footwear brand called "The Word Shoes." The Word Shoes are handmade in Italy by master craftsmen with Italian leather from the Le Marche Shoe Valley.
What started as a hobby quickly became a passion for Phillip. His style is described as fashion forward, yet casual, reflecting his personality and sense of self. He created a brand of high-quality shoes for women, men, and children—featuring styles so couples and families can coordinate their footwear. He even considers them to be perfect church shoes—an ode to his humble beginnings as a church janitor who was working four jobs at once.
Phillip Leary II is an inspiration to many entrepreneurs looking to make their mark on the world with drive and determination. He has made incredible strides in the fashion industry through emphasizing ethical production practices while creating stylish looks for everyone to enjoy.
For more information and to shop his designs, visit his website here.
Danyellah – Danyellah Fine Art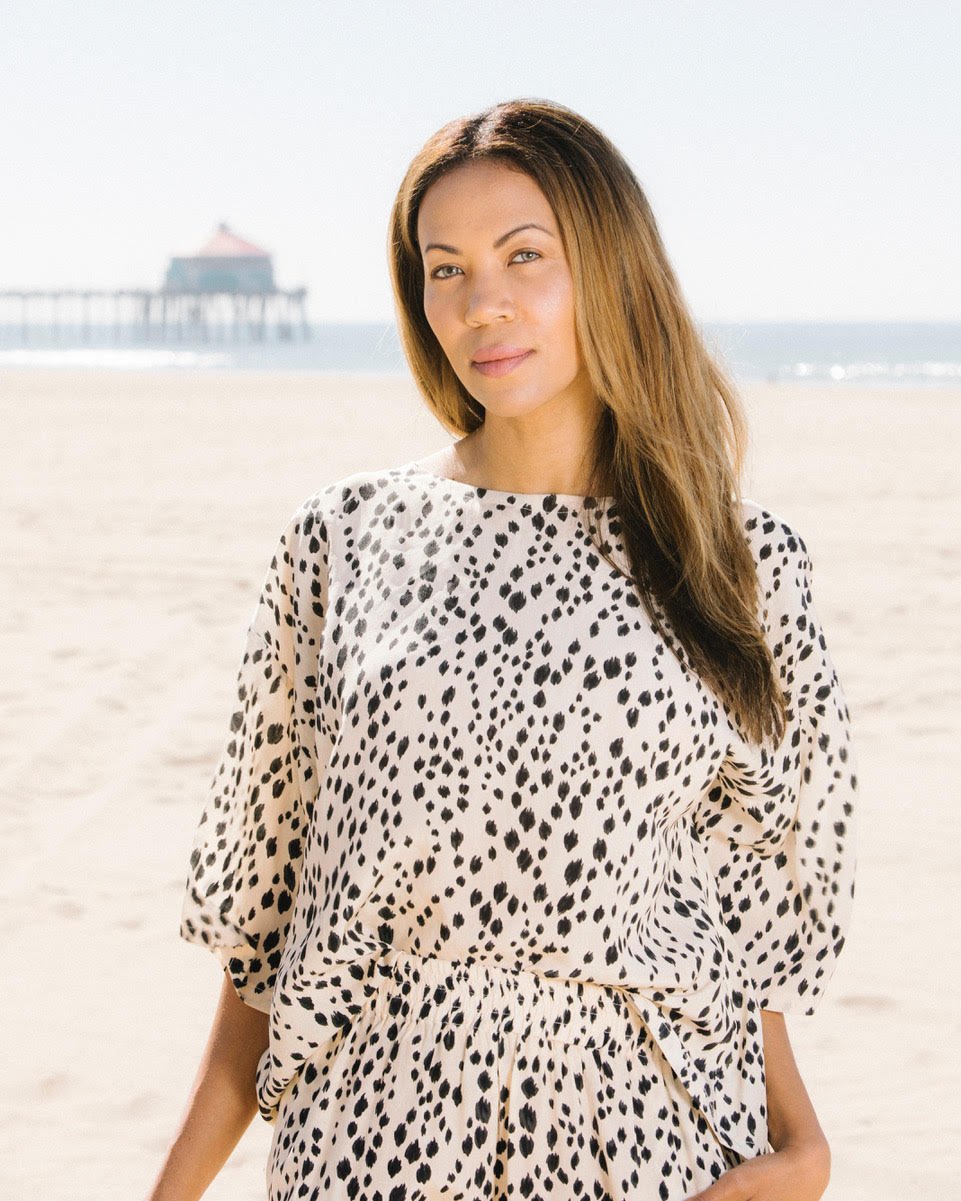 Danyellah is an artist and photographer from France who was inspired by her father to become a successful entrepreneur. Understanding the importance of being her own boss, Danyellah has followed his footsteps to achieve great success in her artistry. She has developed a unique approach to abstract art that evokes emotion in viewers, which she showcases through her luxurious artworks.
Danyellah's career in photography took off when she was hired by a French magazine to cover entertainment photography and abstract art. She soon gained recognition for her beautiful and eye-catching pieces. Through her unique approach to art, Danyellah strives to capture attention by adding luxurious pieces of artwork to upscale interiors and homes alike.
With her minimalist approach to luxury, Danyellah's art is a perfect representation of "less is more." Her textured, luxurious pieces are perfect to elevate any room; each piece is crafted with remarkable attention to detail. Inspired by her travels around the world, she creates designs that combine classic and modern elements to create timeless works of art.
Check out Danyellah's Instagram or visit her website for more information.
Jeff Fenster is a serial entrepreneur who has made a name for himself in the business world. After graduating from law school, he launched his first company six months later. In 2016, he set out on a mission to revolutionize the Quick Service Restaurant industry with Everbowl, a healthy and affordable ready-to-eat option.
Since 2016, Everbowl has grown into an incredibly successful business with over 60 locations and 300 more in development. The secret to its success is simple: Everbowl makes delicious food made with real ingredients that do not sacrifice taste or flavor. The cost issues Jeff experienced with his first location led him to launch WeBuild, a construction company designed to vertically integrate project needs of Everbowl.
The success of Everbowl and WeBuild allowed him to expand into other areas, helping individuals become successful entrepreneurs and assisting clients with scaling their retail concepts more efficiently and cost-effectively.
WeBuild now works with notable celebrity entrepreneurs Shaquille O'Neil and Drew Brees to help them scale their concepts. Additionally, Everbowl has created a health-forward lifestyle movement to Unevolve—live actively and eat stuff that's been around forever. On top of everything, Jeff Fenster works one-on-one with clients to be successful entrepreneurs following their dreams.
The impact of Jeff's dedication is undeniable. His entrepreneurial spirit has enabled him to turn his vision into reality, inspiring countless people in the process. His upcoming podcast, The Jeff Fenster Show, will feature deep conversations with successful entrepreneurs and celebrities.
For more information, visit Jeff Fenster's Instagram or the EverBowl website.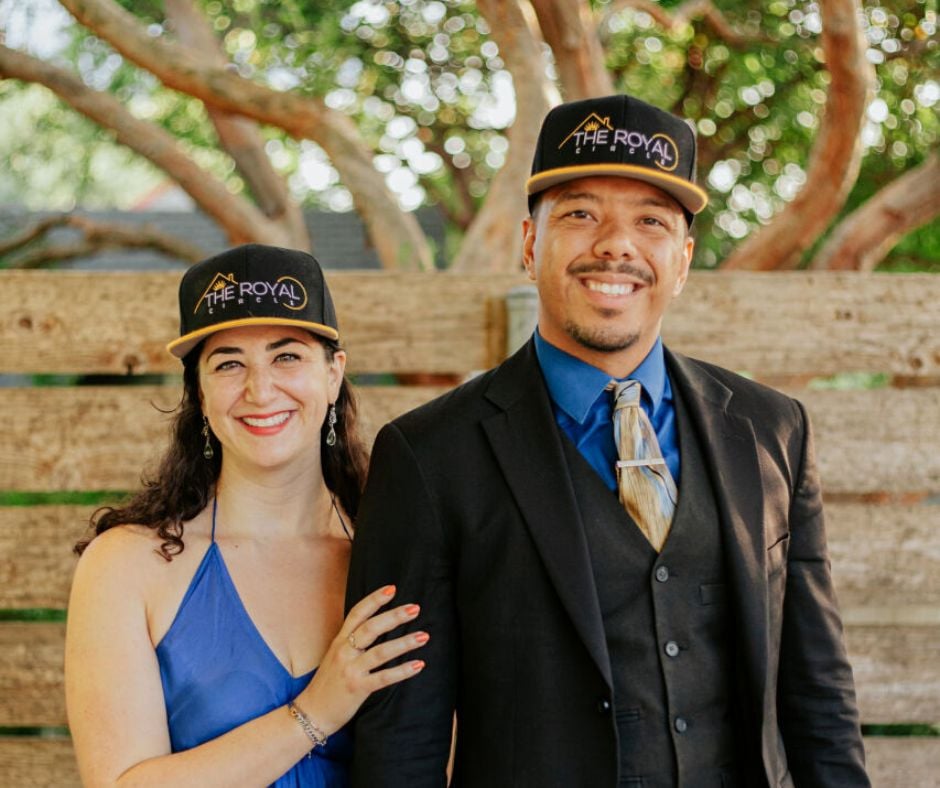 Melanie and Jordan Suber are a powerhouse couple in the real estate industry. They achieved millionaire status by the time they were 29 and 30, respectively, after creating a successful real estate team with over 100 members.
They have used their knowledge to teach real estate agents how to recruit rockstar teams and achieve financial freedom. Coming from extremely humble beginnings, Jordan Suber states, "If I can go from being homeless to becoming a millionaire by 30, then you can do anything. In my 10 years of entrepreneurship, I've learned that you're only one recruit away from a whole new life."
Melanie and Jordan built their own success and are now sharing their secrets with the world.
Early 2022, they published a bestseller book titled Real Estate Secrets. The book quickly sold out in under 24 hours. The Subers also just launched their latest course called Recruiting Secrets, which helps agents start, scale, and automate their teams or brokerages so they can have the freedom they deserve. Their course has been recognized as one of the best courses for agent attraction available on the market.
You can watch their free webinar here and learn more about their team at www.yourroyalrealtors.com.
Valentino Vanyi is an innovative entrepreneur and digital influencer who has found success in the world of Instagram. Being raised in a small town in Germany, Valentino felt hopelessly confined by the traditional education he received in school and often felt despondent as a result.
Valentino realized there were opportunities in the digital space that weren't limited by traditional barriers. He realized that everyone who had a successful online business and generated millions of dollars had a following, so he started searching for the fastest and most convenient way to build a following online.
Valentino discovered Instagram Theme Pages, which are similar to a technical book proving value about a certain topic. He built his following to 1.5 million followers and generated $547,260 before he turned 19. He then transitioned into teaching others how to grow their own following and monetize their Instagram accounts through his coaching courses.
Valentino shares how teaching people and seeing their success has been significantly more transformational for him. He has become a valuable educational asset for anyone looking to take advantage of Instagram's potential for growth and profitability.
Learn more about Valentino on his Instagram account. To see some of the success stories he has produced, click here: https://www.instagram.com/valevanyi/
Piotr Rzymski – Lorenz Motors
Piotr Ryzmski is a visionary entrepreneur leading the charge in bringing the design of "drone cars" to reality. Through his company Lorenz Motors, he has made significant strides in creating a safer, quieter, and more efficient means of personal transportation—something we have all dreamed of since we were children.
His passion for bringing this idea to life is best exemplified through his book, Legalize Dronecars: A Movement for Social Change and Legal Impact. Here, he details how the introduction of drone cars would revolutionize personal transportation and the world at large. He argues that this technology can reduce travel times, decrease pollution, and even generate revenue for cities and towns.
The goal at Lorenz Motors is to create luxurious vehicles that fly smoothly and efficiently while meeting all safety standards.
Despite some initial skepticism about such a revolutionary concept, Rzymski has managed to convince many investors and activists of its potential benefits—something which will no doubt prove beneficial moving forward as they seek additional investment capital in order to realize their ambitious plans.
It is clear that Rzymski is determined to make his form of air travel a reality, as it could significantly reduce traffic congestion. For more information download the free ebook at www.LorenzMotors.com.
David Chau founded InsideOptions and is the current host of the SPX Income Program, designed to make trading easier for retail investors. Since its inception in 2021, InsideOptions has quickly grown into one of the leading platforms for investors with liquid assets over $26,000 and entrepreneurs looking to start their own business.
By leveraging its unique strategies, the platform helps them maximize profits while minimizing manual effort. These strategies are tailored to each individual user's needs and have allowed them to generate higher returns than ever before.
David Chau has been hailed by many as an innovator in the world of investing who has created something truly special with InsideOptions. He is passionate about helping others succeed financially by making his program readily available to anyone looking to get ahead in the stock market. The platform serves as a prime example of how technology can be leveraged successfully when combined with innovative strategies that focus on customer service and satisfaction.
With its commitment to excellence and dedication towards helping people achieve greater success in the stock market, it's no wonder why more and more people are turning towards InsideOptions for help with managing their investments.
Learn more at InsideOptions.io.
Brenley Cunningham – DripFit
DripFit Supplements offers a range of health and fitness supplements created in 2017 by Brenley Cunningham. An experienced certified life coach, personal trainer, sports nutrition coach and hormone health consultant, she has been helping people create healthier lifestyles for the past 18 years.
What sets DripFit apart is the combination of science and natural health. All the supplements aim to help people transform their bodies without compromising their health or well-being. Each product is carefully crafted using safe, natural ingredients backed by scientific research.
The idea for the company came while Brenley was pregnant with her first child. As a professional fitness trainer, she wanted to ensure good health while feeling confident in her body and skin. Safe pregnancy supplements are hard to come by, so Brenley decided to take matters into her own hands and develop a revolutionary range of products.
Using her knowledge of science and holistic medicine—acquired through almost two decades working alongside her father (a pharmacist)—she eventually launched DripFit Supplements in 2017.
At its heart, DripFit Supplements strives to provide customers with the best nutritional support, which is carefully crafted by combining the latest scientific evidence with natural ingredients.
Check out the DripFit website to learn more.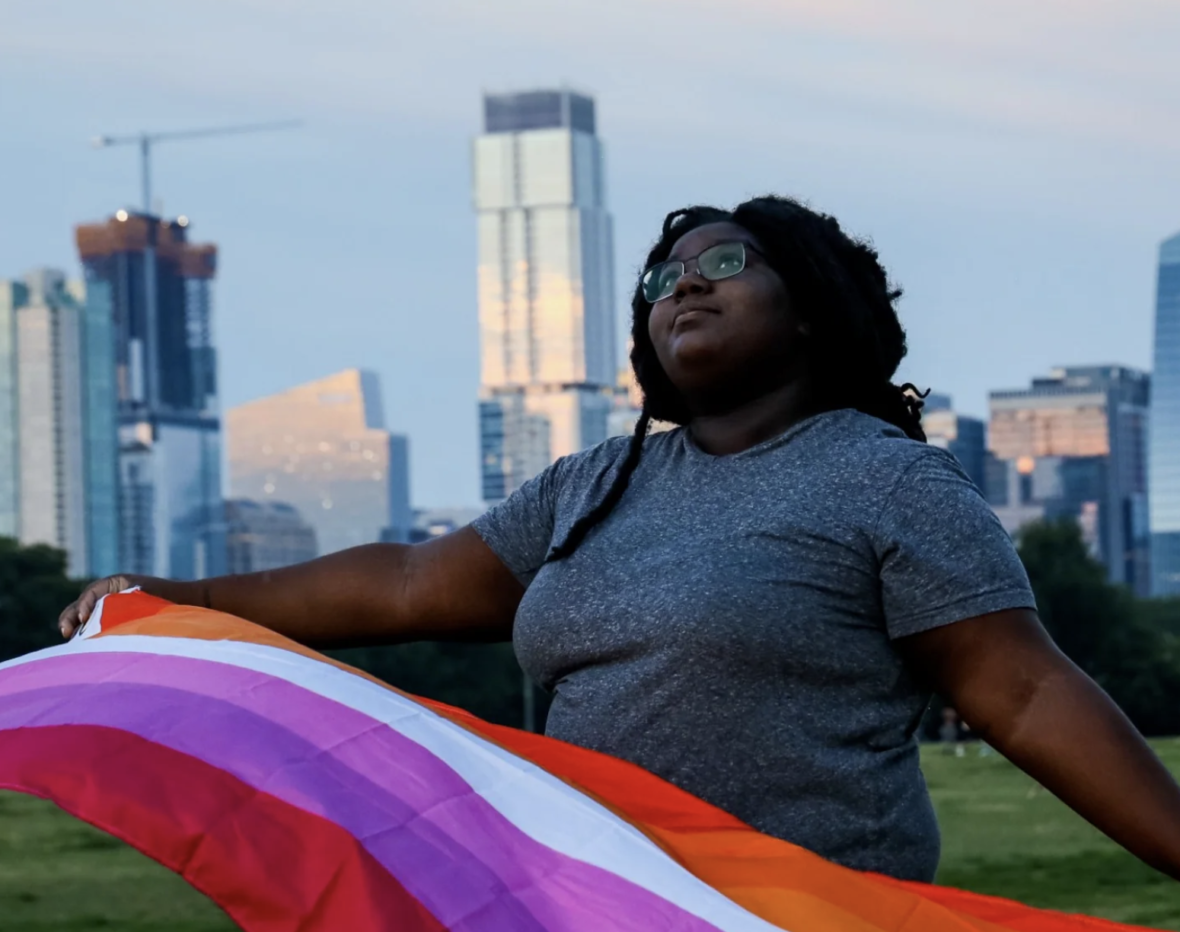 Charmaine Odums is a passionate entrepreneur, and the founder of Pride Always in Austin, Texas. This venture set out to provide members of the LGBTQIA+ community with more inclusion, visibility and acceptance through their clothing and apparel. Its slogan is "Every Queer is Welcome Here!"
Pride Always was launched on June 1st, 2022 as a response to the lack of representation available in queer spaces. The goal of this business is to create a space that is welcoming to all queer people by offering LGBTQ-themed apparel and accessories which are accessible to the community. Charmaine's mission is to make sure everyone in the LGBTQIA+ community feels seen and validated for who they are.
Charmaine's designs are unique in that they all feature positive messages for members of this group. Her apparel also includes bright colors, unique prints, and fun accessories that help display peoples' identities proudly. In addition to ensuring her designs are inclusive and meaningful, Charmaine also supports local programs and events within the LGBTQIA+ community.
Pride Always has created an incredibly supportive space for members of the LGBTQIA+ community—one which allows them to express themselves freely without fear of judgment or discrimination. The mission is to provide unconditional love and acceptance regardless of identity or expression, while also providing access to needed resources.
Check out their Instagramor visit their website here.
When it comes to knowledge of fitness equipment and services, few people can compare to Todd Kuhn. During his time as a gym owner, Todd found the most cost effective way to fill out his studios by working with the best manufacturers. He then had the opportunity to develop his own quality equipment at an amazing price.
Todd is now the founder of The Core Collab, a business that specializes in providing high-quality fitness and Pilates equipment and services at an affordable price.
The Core Collab works with women who are passionate about Pilates. They bring the full body workout of a sleek designed reformer into people's homes. Gym owners or boutique studio owners looking for cost-effective, high-quality produce can also rely on The Core Collab.
The Core Collab has taken extra consideration when creating its home model options; these models are designed to be especially affordable, attractive and stowable.
For commercial partners, the company allows customization and branded products so they can create a distinct presence in their respective markets. The Core Collab stands out because of its commitment to excellence, and is making waves in the fitness and Pilates equipment industry.
For more information about The Core Collab, visit their website or check them out on Instagram.
Founded in 2020 by Taylor Thomas, Arbitrage Card has been involved in ecommerce and reselling since 2016. The company realized that there was a gap in the market for a gift card platform specifically designed for retail arbitrage and online arbitrage sellers.
Arbitrage Card has built relationships with gift card suppliers and uses both traditional and creative ways of sourcing legitimate firsthand gift cards at a discount. The company also supplies gift cards to other ecommerce sellers as a service, which has led to an expansion of its customer base over the years.
For more information about Arbitrage Card, visit their website or check them out on Facebook.