Influencer Bryce Hall Partners With 'Dog For Dog' Pet Food Brand
The cause-driven dog food and product company was founded by Ryan Kavanaugh, Snoop Dogg, and Michael Bublé in 2011.
Bryce Hall, a prominent social media influencer, is now an investor and partner in Dog for Dog, the fastest growing cause-driven dog food and product company founded by Ryan Kavanaugh in celebrity partnerships with Snoop Dogg, Michael Bublé and others.
Dog for Dog is a one-for-one cause-driven company that focuses on providing high-quality, natural dog food, treats, supplements, and other key products. The company is dedicated to offering the best possible products for dogs and is now taking its mission to the next level by donating a substantial portion of its net sales to assist dogs in need.
The company's flagship products include DogsFood, Dogsbutter (an all-natural peanut butter line for dogs), Dogstreats, and Dogsbars, all of which were created using the best ingredients in the market with the aim of improving the health of dogs.
Ryan Kavanaugh, the founder of Dog for Dog, describes the company as "not just a business but a movement aimed at addressing the significant need in the market for dog products that employ the latest developments in medicine, pharmaceuticals, nutraceuticals, nutrition, and advancements in genetics to improve both the quality and lifespan of dogs."
"We are delighted to have Bryce as an investor and partner, and to launch "Bryce's Dog House" which will be a destination for Bryce's fans to get exclusive offers and hand picked products by Bryce. It will also help introduce top-quality dog products to first-time dog owners and educate people on the importance of assisting dogs in need," said Tamoor Shafi, CEO & Managing Partner of DogForDog.com.
Dog for Dog has already donated over one million pounds of dog food, and the company's goal is to donate the equivalent of five
million pounds in the near future paving the way to to get shelters to "zero kill." The company's program is designed to provide much-needed nutrition to dogs who may not otherwise have access to high-quality food.
Bryce Hall, who is passionate about ending the needless euthanizing of dogs in shelters, is committed to educating his generation on the importance of assisting shelter dogs.
"I feel it is my generation's responsibility to end the idea of any dogs being killed in a pound or shelter because they can't be fed or can't find a home, which is why I put my time and money behind such a worthy company," said Hall.
Dog for Dog also is tackling the hurdle of making sure it uses only the best ingredients in its products as unfortunately most dog food companies use meat byproducts (intestines, beaks, claws and other animal byproducts that are not safe). Dog For Dog won the prestigious "best in show." Award two years in a row, an award recognized as awarded only to the best.
Snoop Dogg , Michael Bublé and Luisana Lopilata all partners in the company, are enthusiastic dog lovers who are dedicated to providing the best possible care for their own pets. This commitment is evident in the quality of the products they offer through Dog for Dog. "Michael and I believe in giving our own dogs the best possible nutrition, and we wanted to extend that same quality to all dogs," said Snoop Dogg.
"We're proud to offer high-quality, natural products through Dog for Dog, and to give back to dogs in shelters in need."
Learn more about Dog for Dog's product line, with descriptions from the brand:
DOGSFOOD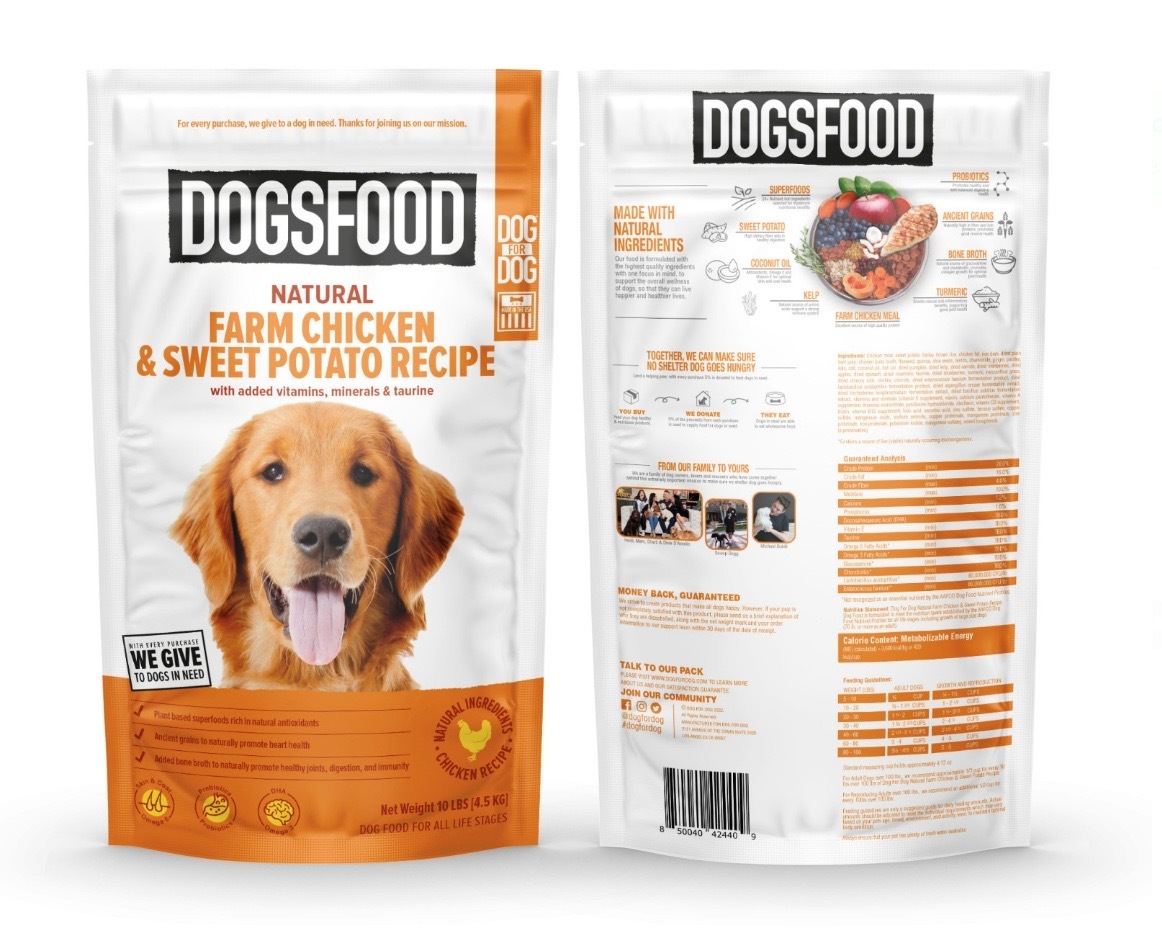 "Premium dog kibble, custom formulated with the best natural ingredients in the market. Available with three different proteins including fish, beef and chicken."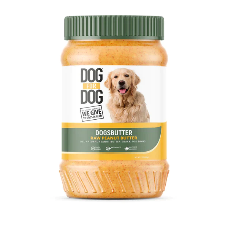 "We offer a line of all-natural peanut butter specifically crafted for dogs, with no sugar, salt, soy, xylitol, or hydrogenated oils. Each peanut butter variant is not only delicious but also anchored to unique health benefits. Our range comprises Raw peanut butter, Probiotic & Prebiotic Peanut Butter, Hip & Joint Peanut Butter, Calming Peanut Butter, and Collagen Peanut Butter, each designed to cater to specific health requirements of your furry friend."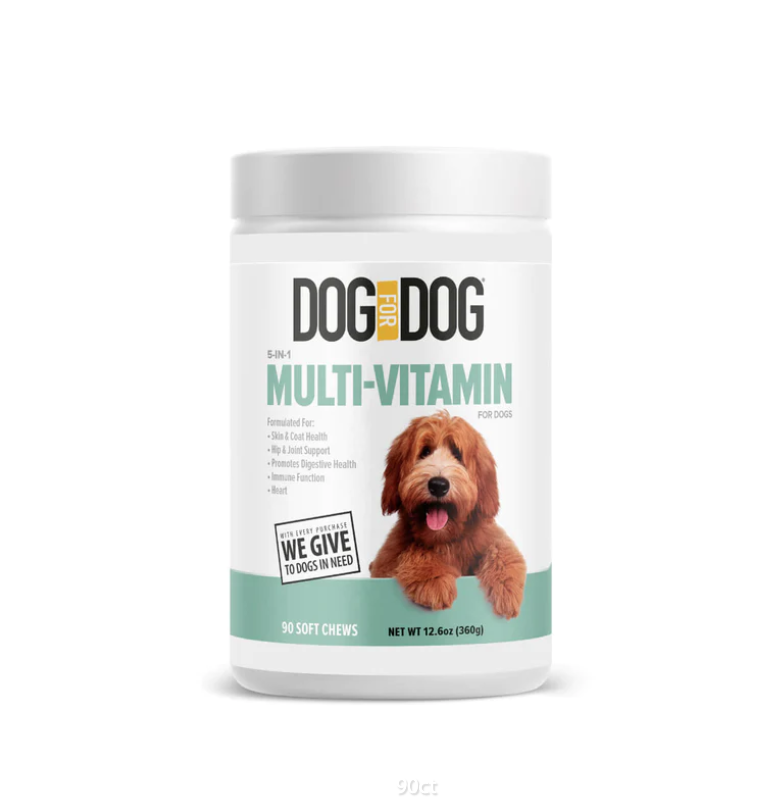 "Our premium line of supplements is expertly formulated using the finest natural ingredients, tailored to enhance all aspects and stages of your beloved dog's life. The line includes four distinct products: Multivitamin, Hip & Joint, Calming, and Probiotic, each designed to target specific areas of your dog's overall health and wellbeing."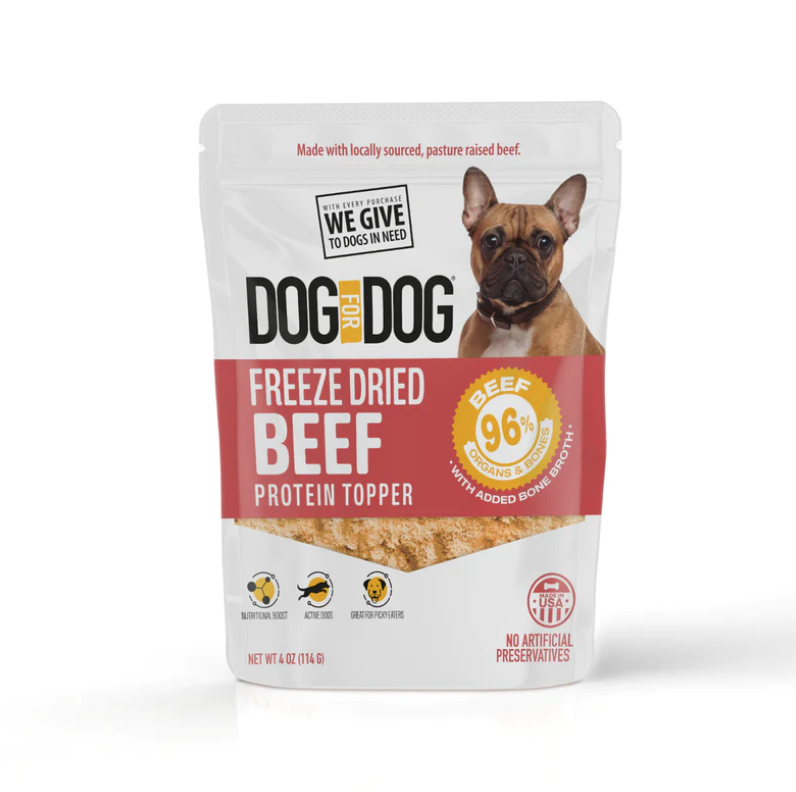 "We offer two premium freeze-dried protein topper formulas, each boasting 96% organs and bones. Our first formula features pasture-raised beef, while our second formula utilizes cage-free chicken. Additionally, both formulas are infused with bone broth to enhance their collagen-boosting properties. Furthermore, we offer a salmon freeze-dried topper that is composed of 100% wild Atlantic salmon."
"The extra animal protein and fat from our toppers helps keep your dog's muscles strong and allows your dog's body to function properly while providing the amino acids necessary to build and repair proteins in their body. The essential amino acids your dog gets from protein contribute to healthy hair and skin, muscle development and tissue repair."
"These bones stuffed with peanut butter are a long-lasting treat that is stuffed with real peanut butter. Hard on the outside and chewy on the inside like a real bone! Designed to mechanically clean teeth."
DOGSBUTTER POUCHES
"Our renowned Dogsbutter line, made with the same all-natural, high-quality ingredients, is now available in a convenient, on-the-go pouch. With our easy-to-use design, simply squeeze the desired amount into your dog's favorite toy and twist to seal, ensuring your furry friend can indulge in a healthy and delicious treat, no matter where you are."