Josh Madrid: From College Dropout To Jet-Set Millionaire Podcast Host & Author
The 24-year-old American internet celebrity entrepreneur known as "JetSet" made his first $1 million at 19 and has since earned over $20 million.
Presented by Ascend Agency
Early life
The oldest of two Afro-Latino siblings, JetSet was born in Orange, California, to a Black mother and mixed White/Spanish/Hispanic father who was at the time an Ohio State medical student while running a seven-figure e-commerce site at the very height of the dot-com boom. JetSet told Future Sharks correspondent Alejandro Rioja that his father is a "hard-working physician."
The family moved to Columbus, Ohio, just weeks after Madrid was born, where his parents juggled running a multi-million dollar e-commerce site while attending college at the same time. Eventually, the dot-com bubble burst, Josh's younger brother, Jonathan Madrid, was born (TikTok star TheBlondeJon), his father finished med school, and the family moved back to California, where Josh's father was to do his residency.
At times they struggled as a mixed-race family in a predominantly white area, where Josh's mother faced racial abuse at local establishments, and Josh experienced harassment at his middle school from racist students and unjust police officers who tried to frame him.
"I was pretty much the only mixed kid with curly hair in my school," Madrid recalled in a recent interview with Thrive Global's Yitzi Weiner. He said, "I used to always get in trouble for talking a lot." His teachers also doubted his goals, making fun, saying he "lived in an imaginary world."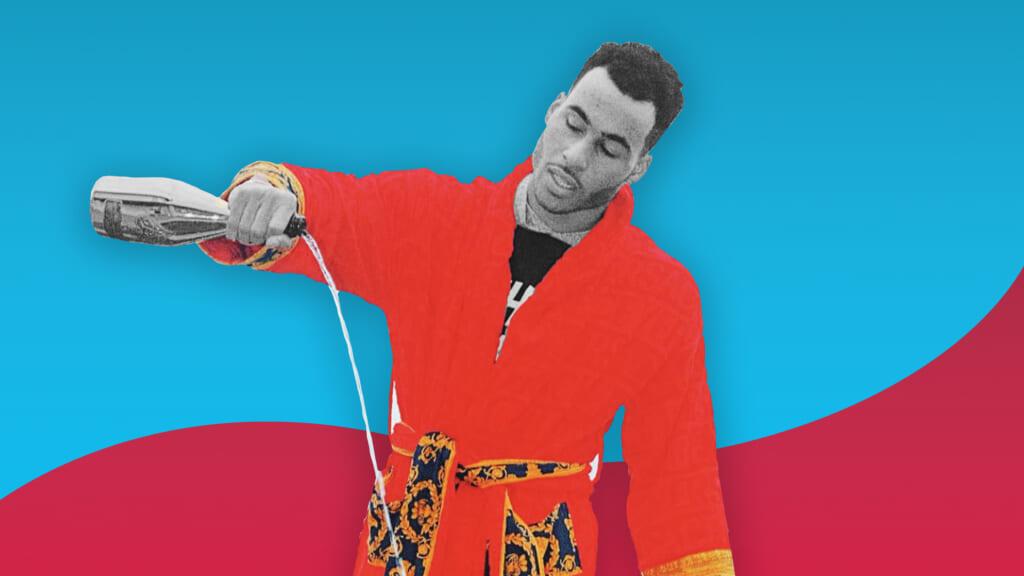 Unlike his siblings, Madrid excelled in his earlier years at school. Anything he decided to commit to, he embodied the mindset of becoming the best at it by becoming the hardest worker. Madrid told Startups that he believes that people should "put in the necessary effort to attain the proven results."
Josh recalls to Thrive Global that his parents were very thrifty and made him buy everything. JetSet recalls he was only 7 when "they told me…, if I ever wanted anything in life, I would have to work hard and earn it." Being forced to sell to survive, JetSet was as young as 7 years old when he first started buying wholesale products online and then retailing them to his classmates for profit.
He told Startups, "this one experience made me realize that I was able to get anything I wanted—I just needed to find out the right information and have an insane drive and work ethic. That small accomplishment has led me to accomplish every goal in my life".
In his podcast, The Dropout Degree Show, JetSet states that he grew up in the era of computers and had his very first one as early as first grade, which is when he started launching websites and creating social networking forums for his schoolmates to talk while playing online games together. He first started making money launching internet businesses at about 13 or 14.
Millionaire By 19
Josh King Madrid was an A/B student when he attended Vista Murrieta Highschool in Murrieta, CA, and Paloma Valley High School in Menifee, CA. In 2016, he signed up to study pre-med and business at the University of California, Irvine but dropped out as a D student after just four months. In a 2017 interview with Thrive Global, he admitted he dropped out to "pursue full-time entrepreneurship online" after he netted his "first $30K month." He continued scaling his e-commerce business as the sector exploded in popularity from 2017 onwards.
By 2018, Josh was earning over $100,000 a week, becoming a millionaire by 19 and multi-millionaire by the age of 20. He told The Sun Online, "People I went to high school with can't believe what I've done."
Since then, he has made an appearance in MTV's Floribama Shore (2018), has become a social media celebrity, NFT consultant, public speaker, show host, viral podcaster, and even founded the site NFTMagazine.com, amassing over $20 million in sales online.
"I always dreamed about being a famous college dropout," Josh told Haley Toy of The College Fix. Without branding himself as a UC dropout, the way marketing is done on Instagram may very well be radically different, being that Josh is the world's first Instagram user to ever gain access to chatbot marketing using Instagram DM automation.
He credits dropping out of college for his success as he had more time to read his ever-growing book collection and learn about business while improving himself. He spent a lot of time conducting market research, discovering social trends, and analyzing human behavior.
He says that his rapid rise is due to "two things: marketing and leverage," and he calls himself a "humble narcissist." "I say and write exactly what I feel and think," Madrid told The College Fix. "I'd never tell someone to do something I wouldn't do myself."
When asked what some things he would like to share with Future Sharks, Riojas were, Josh replied, "One of the most important things I've learned this year is the true power of social media and networking. Thanks to these tools, I've been able to find mentors who are making the money I want and connect with them. It's crazy how much free and cheap real-world training you can find on the internet."
He went on to add, "My dad would always tell me "One day you're going to be 30 years old, and you're going to look back and say either, "Wow, I'm so glad I did that," or "Wow, I wish I would have done that," but either way, you will be 30, so do something today that will make you say "I'm glad I did that."
In late 2021 and early 2022, Josh launched NFTMagazine.com, the leading NFT news site; he currently has over 40 team members and an office in the heart of Irvine, California.
Chart-Topping Podcast: "The Dropout Degree Show"
Josh King Madrid launched his podcast in 2017. The podcast, Josh King Madrid On…The Dropout Degree Show, has over 1 million downloads, 1,000 five-star reviews, and has featured dozens of amazing guests, including Jason Capital, Peter Voogd, Casey Adams, Forbes Riley, Marshall Sylver, Vince Reed, Booty King, and one of Tai Lopez's greatest student success stories, Jaiden Gross.
In the last 12 months, Josh, founder of NFT Magazine, has sold out 5 NFT projects, wrote and published two books, released Millionaire Dropout, started contributing for Entrepreneur, Forbes, Rolling Stone, and Fast Company, and has recently been going viral for his latest content on Youtube and Facebook after a story of him in The Sun Online went viral.
As of today, Josh's famous birthday profile is ranked No.3 for entrepreneurs worldwide alongside Elon Musk, Bill Gates, and Jeff Bezos, and his profile is trending as fans of JetSet express their "ecstatic" attitude and appreciation for the content on The Dropout Degree Show (Podcast Series). Josh's social media and the many in-person events he throws have often been labeled by attendees in YouTube clip experiences as the best events they have ever attended.