Meet Rising Entrepreneur & Creative Director Nilladriz
The young creator gained notoriety for photographing hip-hop stars including Juice Wrld, Trippie Redd and 6ix9ine.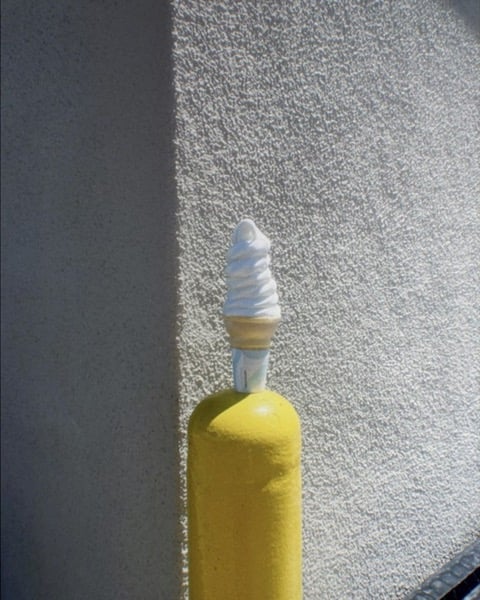 Presented by  Entrepreneurs Daily
What is Nilladriz? It's a question that has followed the now 22-year-old since he changed his social media account username to "Nilladriz" at the start of his senior year of high school. It's a word that is immediately followed by a search query on Google — What is Nilladriz?
Some people may know him for his candid photographs of hip-hop's most elusive talents, while others may know him for his special effects work on social media. Few know him for his indispensable work behind-the-scenes curating brands and now, more recently he is recognized as the founder and CEO of Brev Magazine. But before Nilladriz would ever see its first glimpse of success it would see a series of necessary evolutions and growth before doing so.
Brad Dervishaj, aka Nilladriz, is an American entrepreneur and creative director. Nilladriz began as just an Instagram account in 2018 with just a couple thousand followers and a distinguishable name so people could easily associate the young creator with his portfolio of work.
The brand would see its first glimpses of notoriety through Dervishaj's special effects work, and photography capturing intimate moments of hip-hop stars including Juice Wrld, Trippie Redd, 6ix9ine, Famous Dex, and Reggie Mills.
Dervishaj used his time working as a photographer to develop the necessary skill set and network in order to transition into video production. In early 2019 he would go to launch his official self-titled YouTube channel Nilladriz where he would eventually go on to direct and edit a music video for diamond-certified recording artist Fetty Wap.
"The goal was to create several thriving companies that cohesively aid in each other's growth and profit without giving up equity for money early" stated Dervishaj. The young creative drew inspiration from companies like Disney, Amazon, and Triller in the early stages of the brand. Nilladriz, which is also recognized as Nilladriz Holdings LLC, is a fully functioning investment holdings company with a primary focus in art, music, and film.
The most impressive of these start-ups to date is Brev Magazine. In just under one year, the online pop-culture publication has grossed over a million followers across its social channels, and is actively receiving over 800,000 unique visitors on their website monthly.
Additionally, the company has introduced feature stories and interviews to provide exclusive content with some of the most known socialites in the world; from sports, music, film, business and entertainment. Renowned as one of the fastest growing independent news outlets ever created, Brev Magazine looks to continue to innovate and refresh the media space on all fronts.
Another key component to the Nilladriz machine is the marketing agency and subsidiary Oeuvre Media. The agency was created to provide services like photo/video production, influencer marketing, ad campaigns, and management for any business, brand, product, or company looking for the necessary tools for scaling in this new competitive digital age.
Today, Dervishaj resides in Los Angeles full-time, where it's easier to network and grow his companies. When we wrapped up our interview, I wanted the man himself to leave us with what Nilladriz meant to him in his own words.
"Nilladriz is essentially all of my works filed under one name or term. From the artwork, to the videos, the businesses, and everything to come. Nilladriz is the framework for how every creator will ultimately structure and market their personal brand and business ventures related to in the future."