Podcaster Felix Levine On Attracting Listeners in 65 Different Countries
Levine has interviewed many prominent personalities from the entertainment, business, and sporting worlds, including rappers, athletes, and entrepreneurs.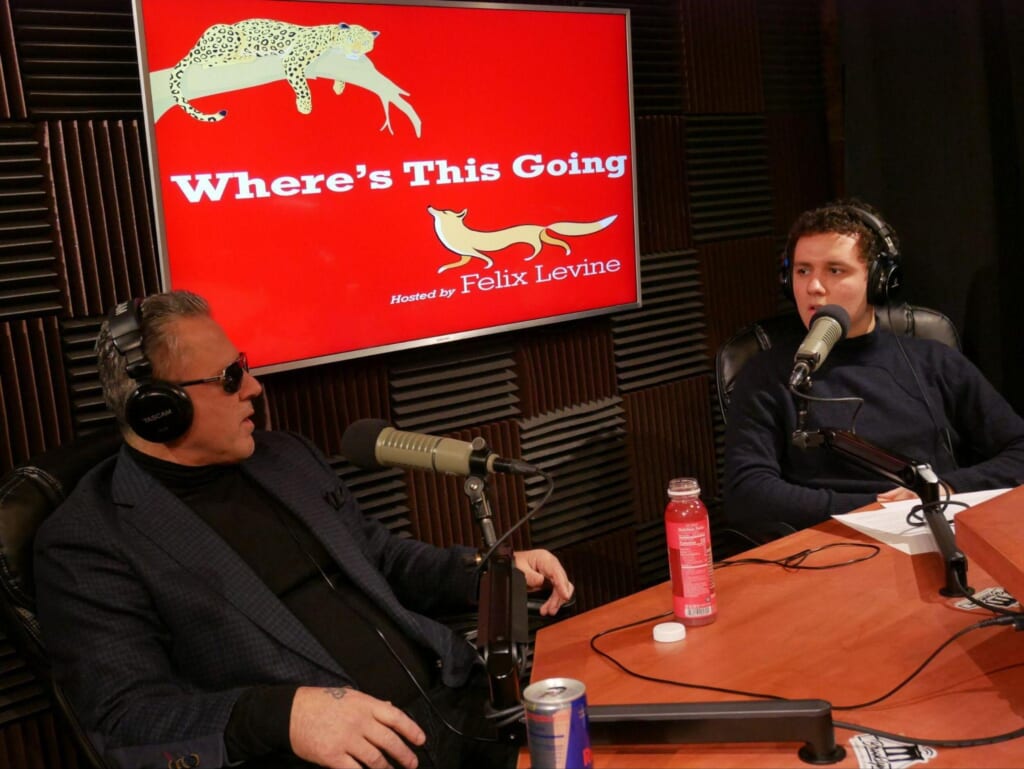 Presented by Fame Media
Podcast listenership is rising significantly every year around the world, and all for the right reasons. The storytelling methods used in podcasting are like a breath of fresh air for people who run on tight schedules. Besides offering them the freedom to multitask, podcasts also educate listeners on various topics. Podcaster Felix Levine has been one of those people adding substantive content into the world with his show that, fortunately, is not restricted to any genre. Levine is a 22-year-old fresh graduate who has been running a successful podcast since he was just 19 years old, highlighting the vast array of extraordinary life experiences from individuals that are not so ordinary.
Levine was in his freshman year at UC Santa Barbara College when he started podcasting from his dorm. Born and raised in Brooklyn, NYC, Levine has always been gregarious and loves to learn about people who live different lives from him. However at UCSB, Levine found himself unhappy and decided to transfer back eastward, where he'd finish out his college years at Boston University. While applying to transfer is also when Levine began to listen to different podcasts, before being inspired to start his own. Fascinated by people who were at the top of their fields or simply unique individuals, Levine wanted to find a way to learn from these people he held in high regards.
Once he started at Boston University, Levine would often travel back and forth from his studio in NYC to Boston to record shows.
"Honestly, in retrospect it was pretty crazy. Depending on my school schedule, sometimes I would go straight from class in Boston and drive back to NYC, either do a show that evening or the next morning, and drive back to Boston right after to make sure I didn't miss the next class. Sometimes I would fly too – I remember one time my class finished at 11am, had a flight at 1 p.m., in NYC at 2pm, at the studio at 3:30 p.m., show from 4-6 p.m., and back on an evening flight at 8 p.m. to Boston. I really would do whatever it took, you never know when you'll have another opportunity to get the guests you want."
Levine always loves face-to-face interaction to keep the conversation natural and insightful. Although Levine does deep research on his guests on his show, he says he never really plans the questions out. "In the beginning I'd plan all my questions out, but found myself rarely actually listening. Now I try to lock in and truly listen, because that's where I find I can counter the best."
To date, Levine has interviewed many prominent personalities from the entertainment, business, and sporting worlds, including rappers, athletes, and entrepreneurs. The list includes the mayor of New York City, Eric Adams, UFC World Champion Alexander Volkanovski, social media influencer Harry Jowsey, and rapper Jay Critch. Even best-selling authors like Mark Manson and former high-profile mafiosos like John Alite and Michael Franzese have appeared on his podcast.
Besides his podcast, Levine is also an investor. He is an angel investor in a startup called The Zone, which is focused on creating a mental wellness platform that's specifically designed for student-athletes. He is also currently talking to other startups whose CEO's have been on his podcast to join as an investor, making the most out of his podcast to also build business connections and a network, as well as grow as an investor and entrepreneur.
Levine has also been sponsored by over 10 companies since starting his podcast. "I'm grateful for all the companies that have supported me since the beginning. Specifically US Wellness Meats, that sponsored me after just my third episode and has been with me until today. Still unreal to me that a major company believes in me like that. I'm actually working on something very cool with them…I'll be announcing it soon. I'm also grateful to Audible by Amazon and Manscaped who have also been there with me for a long part of the journey."
Today, Levine's podcast has hit over 1 million hits with listeners from more than 65 countries. Besides an impressive list of guests who have appeared on his show, Levine has earned over 45K Instagram followers. When you ask him though, he just smiles "You haven't seen anything yet. I'm just getting started."