Property Consultant Keyan Chang Shares His No. 1 Key To Success
Chang is now the president of a real estate holding company that manages $12 million-plus in assets.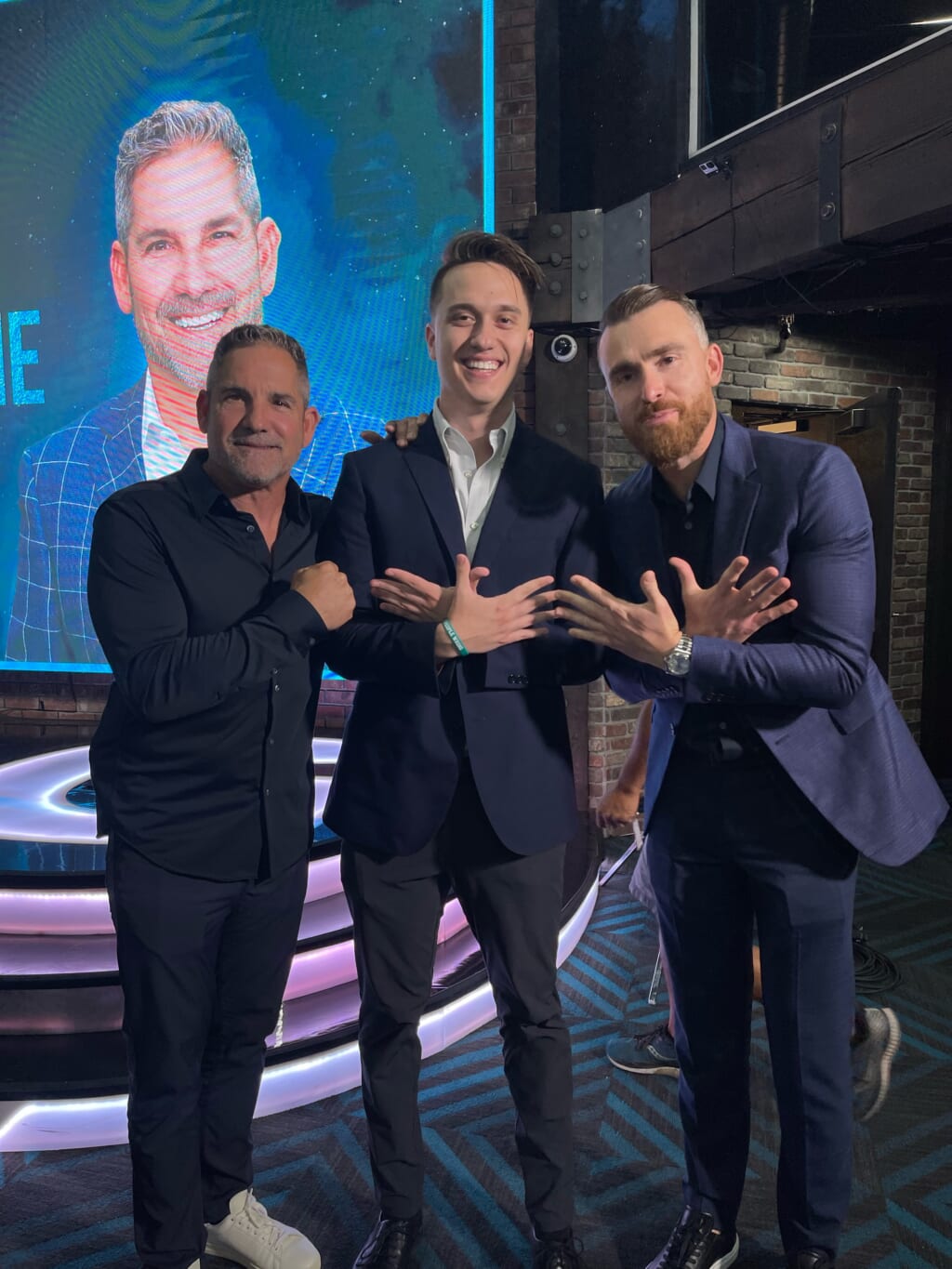 Presented by Luke Lintz
When Naruto told his teachers his dream was to become their village's Hokage (head ninja), no one believed him. When Monkey D. Luffy set out with his crew of misfits to try and become the Pirate King, other pirates called him crazy. And when Keyan Chang decided he'd someday manage a multi-million-dollar property portfolio, people made him feel like a delusional optimist.
Well, Naruto did become Hokage. One Piece writer Eiichiro Oda confirmed that Luffy will soon be crowned Pirate King. And Chang is now the president of a real estate holding company that manages $12 millions-plus in assets.
Asked about the secret to his accomplishments, Keyan Chang says he became as successful as the protagonists he grew up watching by being as insanely ambitious as they are.
"Growing up, I watched TV shows where the main characters like Naruto and Luffy would have these crazy, lofty goals," says Chang. "I almost don't understand how people don't do that. I mean, how is it that so many people are fine with just being a side character for the rest of their lives? Why aren't more people delusional optimists?"
Chang explains that being a delusional optimist means not knowing the exact steps one needs to take to the place one wants to be and deciding to go there anyway. "It's shooting up high and figuring out the rest later," Chang says.
Chang has been shooting for the stars since he finished high school. At 18, he chose to major in electrical engineering, a career he saw would make him plenty of money right out of college. It was a promising start for his dream of accumulating wealth and living a life of abundance. But just like the main characters in all those shows he loved, Keyan Chang's path to success came with its share of character-building obstacles.
"I was in the middle of getting my college degree when my parents got a divorce, separated their finances, and froze everything," he says. "Since they made it clear they weren't going to pay for college anymore, I had to figure out how to make money and afford to live."
That's how Chang first got into sales and marketing. At first, it was just about earning enough so he could go back to college and finish his engineering degree. He did brand ambassador work for big companies, like Lyft and Monster Energy, and took on gigs selling meal plans and other products.
However, one of these side hustles led him to a much better path than the one he initially set out to take. "I went on a sales engineering internship, and I knew the top sales engineer was bringing in about $150,000-$200,000, and I was like, well, that's nice," Chang says. "And then I asked the top sales guys how much they're bringing in. They said somewhere between $500,000-$2 million, and I said, never mind — that's nicer!"
He went into full-fledged sales mode after that. He got a job and worked harder than every other salesperson he knew. While everyone else was doing 30 to 70 cold calls daily, he was making 300. That's how badly he wanted to make more money. He continued on down that path until a better opportunity presented itself.
"One of my friends who went to Brigham Young University (BYU) told me about the housing situation there," says Chang. "Apparently, the school had a rule that you need to live within a mile of campus if you're unmarried. And there wasn't a lot of BYU-approved housing going around."
Change then found a 5-bed, 2.5-bath condo right by the school. He told his friend to check it out and see if he could live there while renting out all the other rooms to his classmates. Together, they bought the property and split the rental income. The following school year, they purchased another similar property.
"That got the hype going," says Chang. "Suddenly, my buddies at work heard about what I was doing and wanted in. So, I bought another four-plex with my co-workers. When we started earning from that, word spread, and more of our co-workers offered up their money for me to find good property deals and split the income with them. Soon enough, I was doing larger scale deals worth millions."
It was through leveraging other people's money for higher growth and more significant returns that Key Realty Consulting was born. Today, Keyan Chang continues elite-level sales work while helping Key Realty Consulting's clients get high-return-yielding properties.
When he's not selling cybersecurity products and deals or investing in real estate, Chang likes to travel the world, practice Brazilian jiujitsu, play pickleball, and surf the beautiful beaches of San Diego.
From studying engineering to doing marketing and sales work, and finally starting his property consulting company, Chang's next steps were never crystal clear, even for him. "That's the beauty of having a big dream even before you know how to achieve it," says Chang. "Because the uncertainty of life will always be there. You can change courses countless times, but if you have that one great destination in mind, you'll get someplace incredible."