Real Estate Guru Michael DeRosa On His Secrets To Success
DeRosa focuses on selling standout properties that are whimsical, historical and everything in between.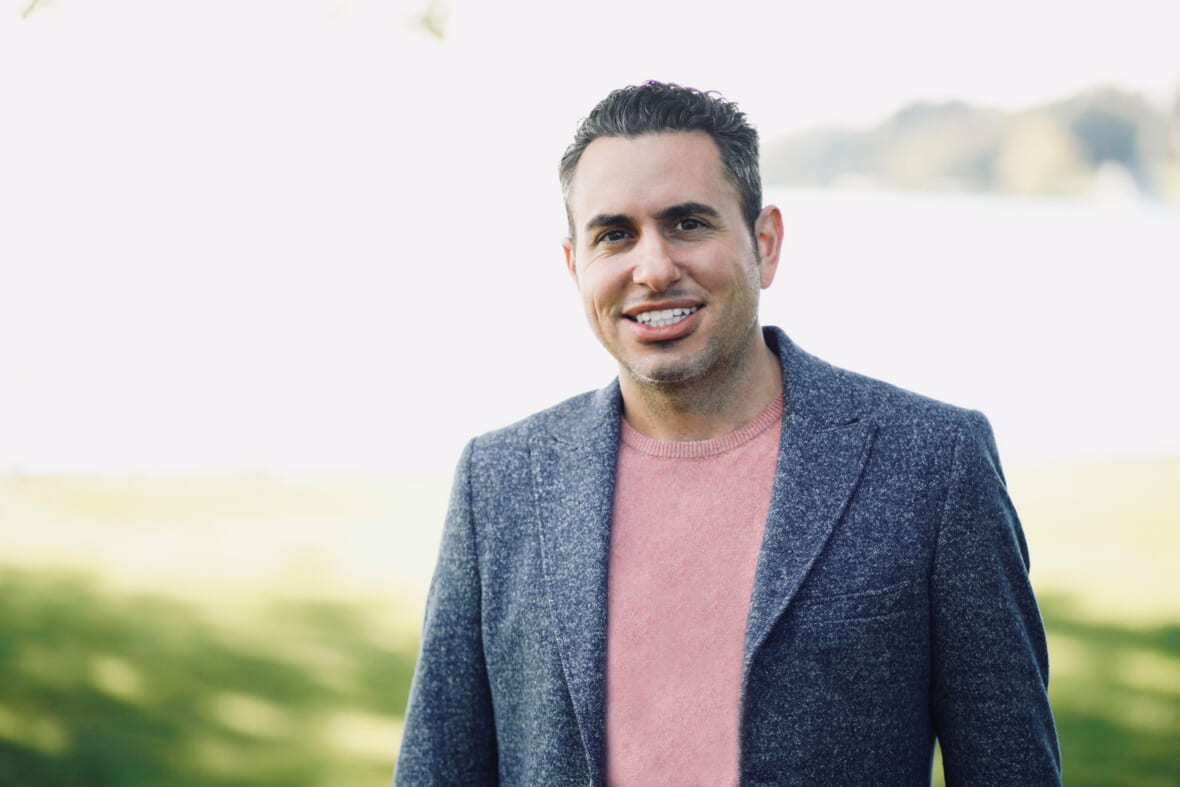 Presented by Mark Marshall
"I am passionate about my work. I live and breathe creative ideas, and my best ones come when I open up to sparks of creative enlightenment," shares New York's luxury real estate agent Michael DeRosa of Michael DeRosa Exchange.
"But I did not always start this way. I realized that the more I live from a place of creativity, where marketing ideas flow like a river, the more I can exceed customer expectations."
"Now, my creative marketing approach fuels me because I am not stuck in a box with the lid shoved down over me. Instead, I broke free to utilize my creativity as a propeller for success. As a result, my clients are reaping the benefits of my out of the box marketing approaches to selling homes."
DeRosa shares that this served as the catalyst to fuel his passion to start his brokerage firm. Also, it survived the stock and housing crash of 2008 and achieved closing nearly $20 million in real estate transactions regardless of the shaky economy. And to prosper today.
DeRosa's approach to selling real estate is uniquely different because no idea is off the table. Instead, he determines what each property needs and develops an approach to selling based on a customized solution.
DeRosa's niche in the marketplace is Properties of Distinction, whether historical, lakefront estates, whimsical, or those that beckon to be sold with unique features.
Different from others in his field, DeRosa coined the term "marketing broker" rather than just another listing broker. His primary focus is estate properties in Upstate New York's Finger Lakes and Thousand Islands region; however, his international clients are now taking him to properties of distinction outside the region in hopes that his signature marketing approach will yield success.
Also, because of DeRosa's hometown roots, growing up in Central New York, he has a knack for finding one-of-a-kind real estate in places like Alexandria Bay, Canandaigua Lake, Owasco Lake, and Skaneateles Lake.
What is utterly unique is his passion for the customer and creative marketing approach. Additionally, he has an eye for design and a team who can stage a property and prepare it for the marketplace so that the home can shine brightly with amazing potential for prospective buyers.
Also known as a "Deal Maker," DeRosa closes complex deals that require negotiation strategies that only an expert can execute.
So how does DeRosa structure his day to be so successful?
DeRosa shares, "The first thought we think as we wake up in the morning can impact our day. So, I am super aware of thinking positively. I like to rise early and get my coffee. It is my thinking time to prepare for the day. I put a list of hot items to tackle for the day, with the customer being my first priority. But I also know that there is not a typical day in the real estate field."
"One day, I may be filming a house with a film crew, taking intrinsic time to position the house as a masterpiece of art, and the next moment, negotiating a deal."
"So, to make sure that I am positioned for success, I work to increase my energy levels by staying hydrated. Next on the menu is a protein-heavy breakfast and gym time."
DeRosa likes to hit the gym by 6 a.m. There are health benefits to working out and being physically active, and doing so in the morning can almost feel like an investment. People who get their heart rate up, their blood running, and put in the energy to get all the juices flowing feel more energized throughout the day. With days quickly turning into 20-hour work marathons, DeRosa needs all the benefits a good workout can afford him.
Additionally, "I previsualize my day with a plan focusing on key tasks knowing that I may have to prepare for unexpected events. Because each property is so different, whether I am canvasing clients, conducting Zoom calls with buyers from anywhere in the world, filming a home production to prepare the home for market, or negotiating a deal, one thing I remind myself is to be creative!"
"Innovation is the key ingredient to success. And I do not want to be limited in idea creation. This attribute is what attracts customers to me. The marketing maverick in me offers solutions for properties that may not sell otherwise or beckons me to find their new owner. That is what I love most about this business."
As the day progresses, "I take a reboot at about 3 p.m. to hydrate again, eat a power bar and get back to fulfilling my client's wishes. A typical day can go into the late evening due to the different time zones that clients reside in, so I always keep a reserve of water and energy bars with me. Brain power is necessary to complete the deal, and that is just what I do."
"As the evening arrives, I recap a working task list in the notes section of my mobile phone. For me, I have a subset called 'Creative Innovation,' and that is where I store inspired marketing ideas. A healthy dinner is essential as my brain needs the fuel to keep going because of my passion for this business and the customer."
"Finally, I breathe into the fact that I am grateful to have the insight that today was a good day because I received a text message from a client saying, "Wishes do come true. We love our new home. Thank you."
DeRosa sums up by sharing, "While each client may differentiate how success is determined, for me, it is the satisfaction of knowing that the deal has an emotional component as well."