Skechers X The Rolling Stones Just Launched A Rocking New Sneaker Collection
"The Skechers x Rolling Stones styles are the ultimate band merch from one of the biggest names in rock."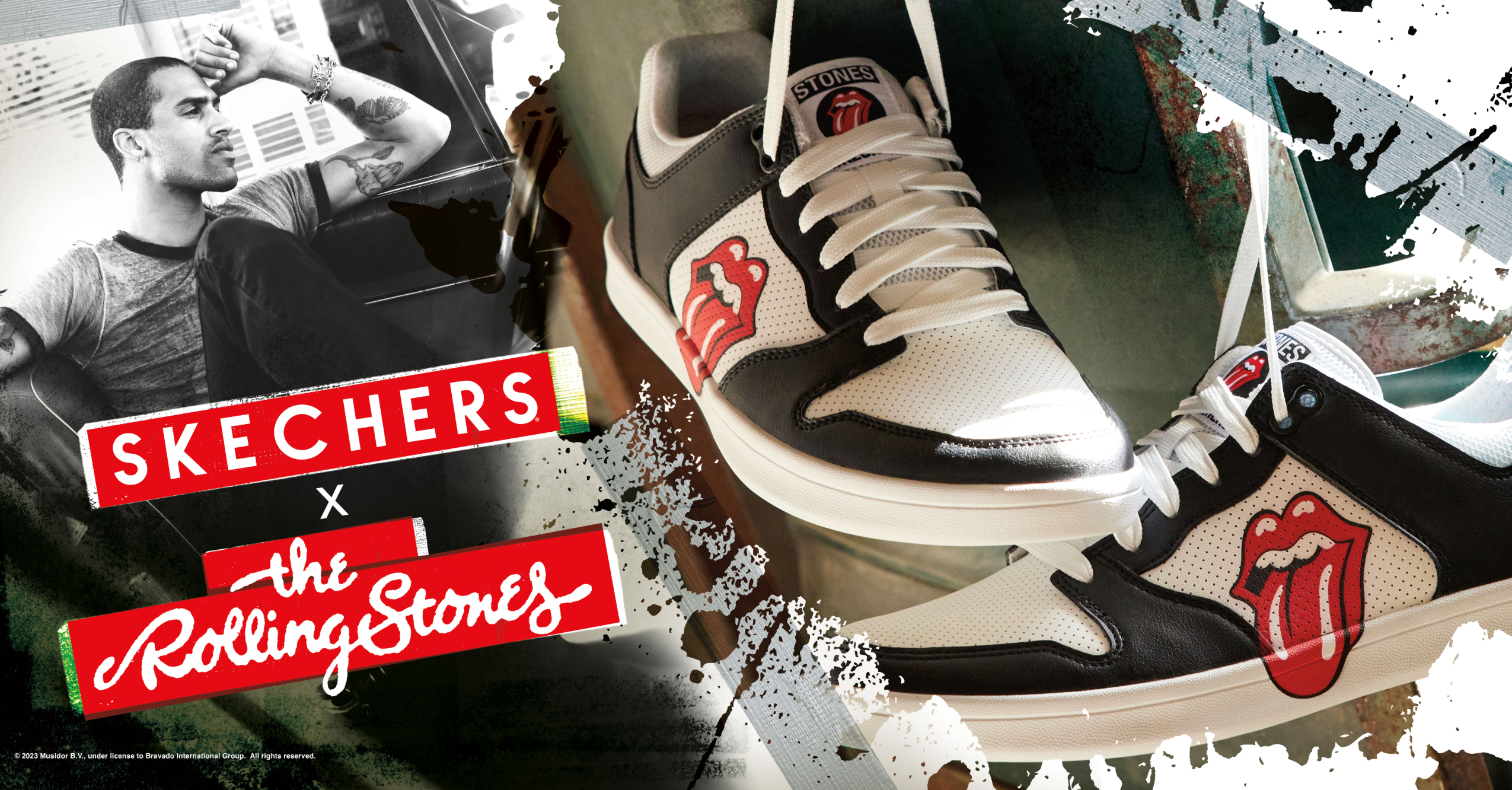 (Skechers)
Presented by Skechers
Your sneaker collection is about to get an infusion of classic rock coolness, courtesy of Skechers' new Rolling Stones line.
The men's and women's sneaker drop plays like a greatest hits of Skechers styles, including the Skechers Uno, a canvas slip-on, lug and cup sole designs, each emblazoned with unique takes on the Stones' iconic tongue logo.
Every pair offers the incredible comfort that Skechers is famous for, not to mention the chance to stylishly shout out "the greatest rock n'roll band of all-time" on your feet.
The Stones shook and shimmied their way into the hearts, minds and record collections of millions with classic albums like Sticky Fingers, Exile on Main Street, Let it Bleed, Some Girls and Tattoo You, and you'd be hard-pressed to find a rock fan who doesn't have favorite songs from their expansive catalog.
Skechers' partnership with The Stones pairs the ultra-comfy footwear brand with a legendary band that never shies away from the rigors of the road.
"We love partnering with brands that offer great product and giving our fans something new they can enjoy," said The Rolling Stones in a statement announcing their Skechers line.
"And Skechers is the one to wear for anyone who wants style and the most incredible comfort."
The collaboration continues Skechers' long history of working with the biggest names in music, from Snoop Dogg to Britney Spears to Ringo Starr.
"For six decades, the Stones have endured like no other— rebelling, conquering and being listened to by billions. Nearly every adult on this planet knows their iconic logo," said Michael Greenberg, president of Skechers.
"The Skechers x Rolling Stones styles are the ultimate band merch from one of the biggest names in rock."
The Skechers x Rolling Stones collection will be available beginning June 15 on skechers.com, as well as at select Skechers retail stores, and even more styles are set to drop in 2024.
Give your sneaker game an encore-worthy upgrade with a fresh pair of Skechers celebrating the world's most enduring rock band.