The Dua Brand Is Making Luxury Fragrances With Humanity In Mind
The Dua Brand's passion for fragrances and commitment to serving the community make it a company to watch.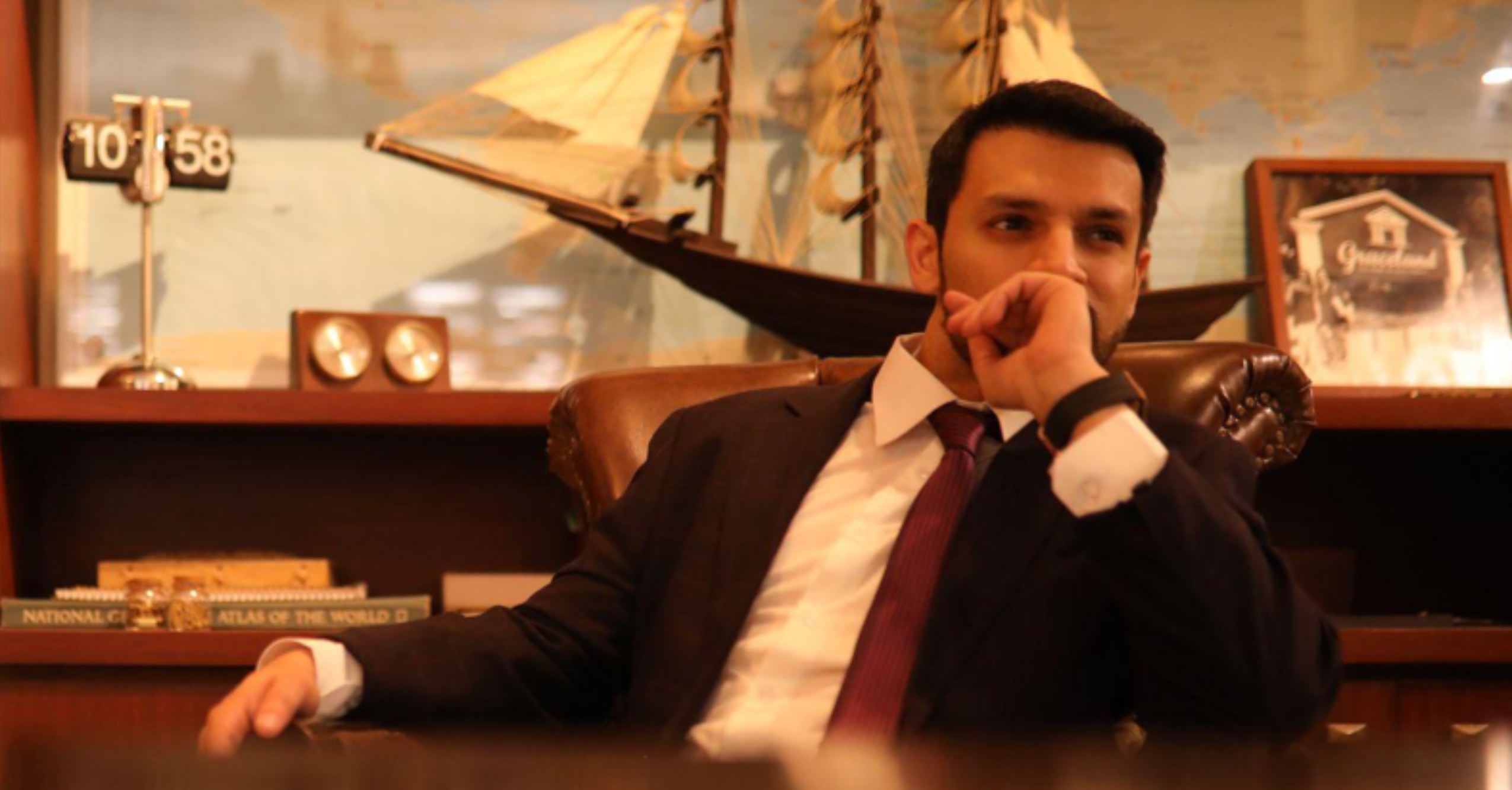 (Dua Brand)
Presented by STH7 Media
The Dua Brand is making waves in the fragrance industry, and the burgeoning company has potential to make a significant impact in the fashion and fitness industries.
Fashion is about creating a complete look that includes not just clothing and accessories but also fragrances. The right scent can compliment an outfit, completing a cohesive look that expresses a person's style and personality. The Dua Brand's dedication to creating affordable luxury fragrances that last longer on the skin than many its competitors makes them a go-to brand for fashion-conscious individuals.
Fitness is another industry where fragrances can play a significant role. Many people wear fragrance in the gym, and the right scent can help motivate and energize individuals during their workouts. The Dua Brand's long-lasting fragrances are naturally suited to the fitness sector as well.
The Dua Brand also prioritizes customer feedback, going above and beyond to involve their customers in the fragrance creation process and taking into account their personal preferences and suggestions. This level of customer involvement is essential in the fashion and fitness industries, where individuals' personal styles and preferences are paramount.
"Our goal is to make fragrance accessible to everyone," said Mahsam Raza, the founder and CEO of The Dua Brand. "We believe that fragrance should be a form of self-expression, and everyone should have the opportunity to express themselves through their scent."
As The Dua Brand continues to expand its offerings and innovate in the fragrance world, it's clear strives to be more than just a fragrance company; it's a brand that is devoted to making a positive impact on the world.
Their dedication to natural ingredients is a testament to their commitment to sustainability. The fragrance industry has long been criticized for its environmental impact, with many fragrances containing synthetic ingredients that can be harmful to the environment. The Dua Brand is taking steps to address these concerns by offering fragrances that are made with natural ingredients that are sustainably sourced.
To achieve this goals, The Dua Brand offers a wide range of fragrances that are designed to appeal to a diverse range of tastes and preferences. They also take customer feedback and suggestions seriously, often involving their customers in the fragrance creation process.
"Our customers are a big part of our brand," said Mahsam. "Their feedback and input are invaluable to us."
Their commitment to customer involvement is evident in an algorithmic model that will help in predicting and creating bespoke fragrances for their fans and customers based on their preferences. This innovation would be a testament to their dedication to inclusivity and customer satisfaction.
Another factor setting The Dua Brand apart are their classic scents with a unique twists, which are based on 1-to-1 ingredient matches. The brand has recently expanded their offerings to include Tribrid and Quadbrid models, alongside Hybrids and DUA Original Blends.
But The Dua Brand's success is not just about creating great fragrances. Mahsam has always believed that his brand should serve a larger purpose, and he's dedicated to using his success to make a positive impact on the world.
"I've always believed that success should be measured not just in terms of profit, but also in terms of the number of people we help," said Mahsam.
This commitment to philanthropy is evident in The Dua Brand's recent shift in focus towards serving humanity through their fragrances. Perhaps the company's most ambitious project is The Dua Foundation, which will focus on providing shelter, food, and education for orphans.
"Our brand is not just about fragrances, it's about serving humanity," said Mahsam.
The Dua Brand's passion for fragrances, dedication to creating high-quality products, and commitment to serving the community make it a company to watch.
Keep an eye out for a Dua Brand cosmetics line and a TV show produced by and starring Masham alongside some of the top Hollywood, Bollywood, and Lollywood names.
The fragrance industry is a competitive market, but The Dua Brand has managed to carve out a unique niche for itself by offering affordable luxury fragrances that are created with the customer in mind. Their commitment to inclusivity and customer involvement has set them apart from other fragrance companies, and their plans for expansion and philanthropic efforts are moving quickly.