Top 10 Entrepreneurs & Business Experts Of 2022
The following 10 leaders are set to take the globe by storm because of their ability to adapt to societal changes, innovate and break down gender norms.
Presented by Fame Media
The entrepreneurial landscape is replete with brilliant individuals whose skills and incredible work ethic have allowed them to translate their visions into reality. With the advent of technology and the digital age, the future can only get brighter for these visionary leaders. The following 10 leaders are set to take the globe by storm because of their ability to adapt to societal changes, innovate and break down gender norms.
Alex Hormozi – Acquisition.com
Alex Hormozi is a first generation Iranian-American entrepreneur, investor, and philanthropist. In 2013, he started his first brick & mortar business, successfully scaling his business to six locations in three years. From there, he spent two years turning 32+ brick & mortar businesses around using the same model that made his privately owned locations successful. In total, He has scaled and exited 7 companies.
His most notable exit was his majority sale of his licensing company for $46.2M in 2021. Concurrently in 2020, he transitioned from CEO to the owner/shareholder position in these companies and founded Acquisition.com as a way to invest his own wealth (both monetary and intellectual capital) into other businesses. To learn more about Alex Hormozi, click here.
Jennifer Gottlieb – Super Connector Media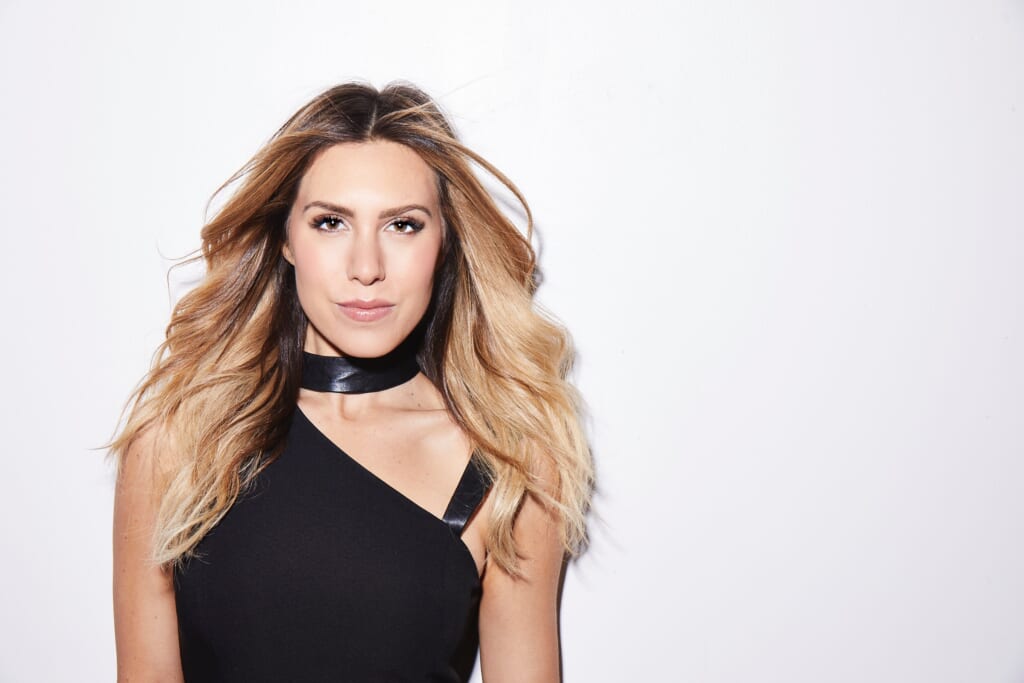 Jennifer Gottlieb is co-founder and CEO of the award-winning online education company Super Connector Media, which hosts life-changing live events and transforms businesses and persons through its programs. Throughout her early life, Jennifer held a strong desire to help people, and her passions have carried over to her career as now she helps experts realize their professional potential. In the last two years alone, Jennifer has helped over 20,000 business owners, experts, doctors, and coaches learn how to grow their businesses and become "The Recognized Expert" in their industry by establishing them with credibility, influence, and authority.
While striving to help others succeed in all facets, including money, mindset, marketing, & media, her company has garnered the recognition of many, but most notably INC 5000, and has already reached over 350 members in its private, application-only Mastermind program. As a result of her genuine heart and persistent work ethic, Jennifer and her company are on pace to grow by over 5,000 members within just three years. To learn more about Jennifer Gottlieb, click here.
Marcus Crenshaw – The Fam Empire
Marcus Crenshaw known as the "Coolest Ceo" is a serial entrepreneur and former professional basketball player. Born and raised on Detroit's Eastside, he fell in love with sports and the game of basketball. The thousands of hours of hard work Crenshaw put in the gym would pay off as he soon led to a successful career as a basketball player, Marcus received a Full scholarship to play basketball at Cal State Fullerton and even played five years of professional Basketball in Europe.
After retiring as a professional athlete, he pursued other passions. His upbringing taught him to love helping others, so he was determined to show athletes their potential to carve out a business and lifestyle off the court. It wasn't long before Crenshaw launched his first successful company Hoop Cred in 2014, becoming the first marketing agency focused on WNBA athletes. Just two years later, he launched She Hoops Network, quickly becoming the world's largest women's sports platform. Fast forward another two years, he sold the network to the media powerhouse Overtime, but his entrepreneurial ventures and desire to help talent wouldn't stop there.
He recently founded the Fam Empire in 2019, a sports, marketing and talent Agency specializing in athlete representation, marketing, and branding for athletes and entertainers. Under Crenshaw's leadership, the Fam has grown to represent over 50 professional athletes in less than two years, while securing millions of dollars in significant brand deals for athletes and entertainers, making the Fam one of the fastest-growing agencies in the world.
Crenshaw isn't done yet, he recently launched consulting services for both individual talent and companies. Crenshaw's mission is to help others thrive by sharing his successful Unorthodox business Methods . Learn more about Marcus Crenshaw, click here.
Matthew Ganzak – ScaleUP Media
Matthew Ganzak is a highly talented individual and is renowned as a pivotal marketing and business development strategist for millionaires, software developer and user experience expert. As the founder of ScaleUP Media, his focus for nearly two decades has been to help entrepreneurs increase their wealth, optimize their health and balance their lives with strengthening systems to grow their businesses.
And in that time, he has sold millions of dollars in products and services worldwide while creating several multi-million dollar startups. Matt's approach is centered around three areas of growth: sales processes, advertising sales growth, and establishing technology to grow revenue. He has been a consistent game-changer for each of his clients and has even gone as far as helping them experience a 3-10x in growth.
At his current pace, Matt will be partnered with or on the board of at least three billion-dollar companies within the next five years. But he isn't just a marketing genius; he is also the developer of several software platforms and even the bestselling author of the book Million Dollar Plan. To learn more about Matthew Ganzak, click here.
Nick Friedman – HUNKS Hauling Junk & Moving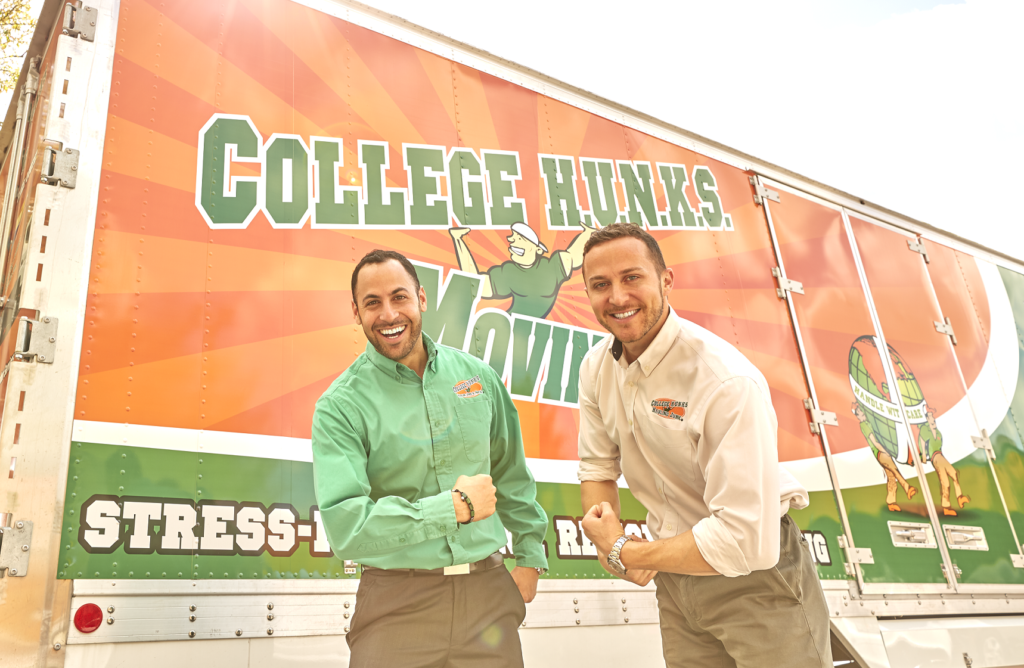 Nick Friedman is an award-winning entrepreneur and Co-Founder of the largest and fastest-growing moving and junk removal franchise company in North America, College HUNKS Hauling Junk & Moving. Starting with just a beat-up cargo van in college, the company now has over 200 franchises and $300 Million in annual sales, employing over 3,000 HUNKS, which stands for Honest Uniformed Nice Knowledgeable Service.
The company offers franchising opportunities across the nation and is recognized as one of the Top Franchises by Entrepreneur Magazine. Nick's company has been on the INC5000 list of Fastest Growing companies every year. He has appeared in numerous television programs, like the first episode of ABC's Shark Tank, Bravo's Millionaire Matchmaker, CNBC's BlueCollar Millionaires, and CBS's Undercover Boss. In 2018, Nick was recognized as Ernst and Young Entrepreneur of the Year.
And despite all his success, Nick does not forget to give back to the community as his company donates two healthy meals for every job completed to US hunger, which has already donated over 3M meals since launching the program. Not only is Nick an admiringly successful entrepreneur, but he is also a bestselling author, co-writing the book: Effortless Entrepreneur: Work Smart, Play Hard, Make Millions. To learn more about Nick Friedman, click here.
Neelesh Alwani – Time Piece Trading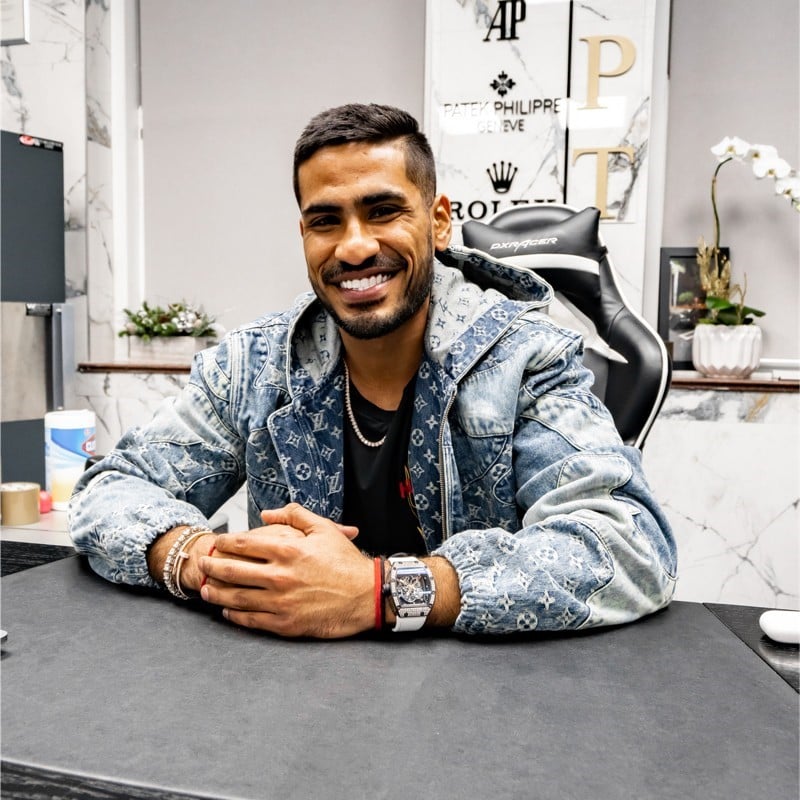 Neelesh Alwani is a 26-year-old Entrepreneur, Business Professional & Founder of Timepiece Trading — a company specializing in exotic high-end watches and luxury jewelry. He founded this company 4 years ago in a small office in Miami, Florida – fast forward to 2021 & he's selling to celebrity clients such as Drake, SteveWillDoIt, FoodGod, and more with 15 employees and $113,000,000 in reported revenue.
Having offices in Miami, Hong Kong, Dubai, and even the Caribbean, Timepiece Trading have established themselves on the global stage and have become a go-to dealer for exotic watches.
The young, ambitious businessman aims to hit $1,000,000,000,000 in annual revenue by 2028. His advice to young entrepreneurs is "always stay persistent and never give up. Be proud, but not satisfied". To learn more about Neelesh Alwani, click here.
Claudia Duran – The Communication Studio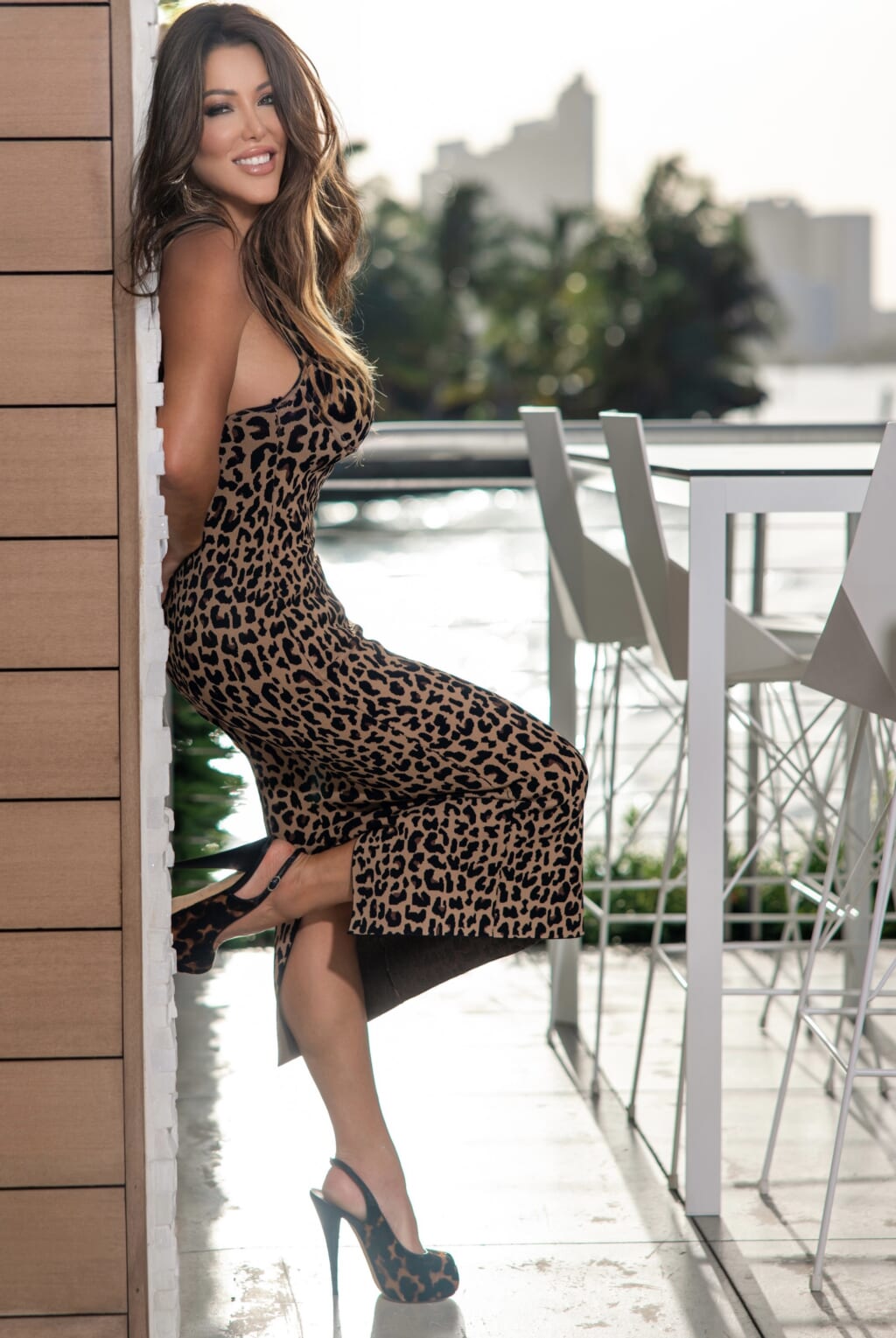 Claudia Duran is a luxury matchmaker, coach, and philanthropist with decades of expertise in building large-scale go-to-market media strategies for global brands, including Playboy TV International, Hallmark Channel, and Jet Edge. She founded her company, The Communication Studio, in 2017, specializing in matchmaking, coaching, and philanthropy based out of Miami. She has partnered with Vogue & Variety Magazines, Walt Disney, The Annie Leibovitz Studio, award-winning advertising agencies, and live event and design production companies throughout her career.
Claudia even partnered onsite at a tech launch promoting the appearance of Sir Richard Branson in Brazil. Her success is undeniable, both past and present, with over two decades of experience in Miami, LA, and NYC, bringing in millions of dollars in revenue. However, the success of every one of her clients was what she found most gratifying to see. Now, she offers a more one-on-one approach as she's noticed many are disconnected from themselves and others in this digitally saturated world.
She's made it her mission to help people to reconnect back to themselves and with each other –work with each client one-on-one to really listen to and understand their individuality, background, culture, core values, lifestyle, and vision for love and the future. Most recently, she coached a young man on his love life for a pilot for HBO Max for Emmy winning producers, and recently wrapped production on a series for a major streaming network which will debut in 2023. To learn more about Claudia Duran, click here.
Diamandia Lagos
Diamandia Lingos is an International Ted Speaker, Real Estate Investor, Mentor, former VP for UFC, Founder of Diamandia, and prevalent entrepreneur. She is a results-driven visionary and branding leader with over two decades of experience guiding numerous organisations in their creative initiatives, generating millions of dollars in revenue. Her ability to quickly assess situations and create effective solutions is sought after, regardless of the level of adversity. Her company, Diamandia, encompasses all things wellness, luxury, motivation, and alignment. She has built a brand that teaches women to overcome their hardships and build a life of intention.
On top of building her company and brand to international recognition, she has built an empire in the real estate sector, focusing on development, investing, and design. Recently, she made her debut on the Tedx stage, sharing how you can choose to turn generational shame and any other shame into your greatest superpower.
Her primary message is to show people how to unapologetically love themselves. Anything is possible when you work hard, believe in yourself, face your fears and ask for your dreams to come true. Her advice to aspiring entrepreneurs is to "F*cking go for it. Stop waiting for the right moment or the right person to come along. Bet on yourself. Put the work into your business AND yourself and choose to do it. " To learn more about Diamandia Lingos, click here.
Katie Melissa – Elite Automation
Katie Melissa is a self-made entrepreneur and founder of Elite Automation, who has earned 7 figures through e-commerce. Her company has pioneered a portion of the Amazon FBA management space with the concept of providing management services for clients while they relax and focus on their other endeavors.
As a result, she and her team have built lucrative Amazon FBA stores for several clients across the nation, resulting in roughly 90% passive cash flows. Katie has even partnered with prominent athletes and celebrities throughout the years, assisting with successful Amazon product launches.
She displays her kindness and genuine heart repeatedly and is now donating a percentage of her company's profits to the One Tree Planted foundation while doubling down on their brand management service. In addition to her immense eCommerce success throughout the decade, Katie is also an Amazon selling coach—helping over 600 students worldwide to sell profitably online.
Katie is also the new owner of NioGio Agency, an award winning and Google Certified Marketing agency, helping businesses and brands boost their online presence. To learn more about Katie Melissa, click here.
Salman Altaf – Blue Cascade
Salman Altaf is an influential and highly successful entrepreneur and founder of Blue Cascade: a thriving e-commerce venture well on its way to being recognized amongst the juggernauts of the sector. Salman started Blue Cascade from scratch and has come a long way since. He built the company into a highly productive and efficient team of people who led remarkable developments in driving critical results in the E-Commerce industry.
Recently, they signed a deal with a German company and acquired a renowned US headphones brand, Phaiser. Additionally, in 2020, he and his company founded a Neon business in his home country of Pakistan and were known for our exceptional services across the globe. This year, Salman launched various product production units, which have already outperformed expectations.
As a result of Blue Cascade's success, they seek to expand to as many products as they can manage to disrupt various markets overseas. Salman's commitment to his passions and developing distinct marketing and strategic initiatives to drive businesses for the past several years have been the prominent factors of his success. And he aspires to not only empower members of his organization but eventually achieve international empowerment, especially in his home country of Pakistan. To learn more about Salman Altaf, click here.