Why 44 Toronto Is A Top Canadian Nightlife Destination
"We've had everyone from Drake to Lil Baby to Bad Bunny. It's been amazing to see 44 Toronto become a hotspot for high-profile celebrities."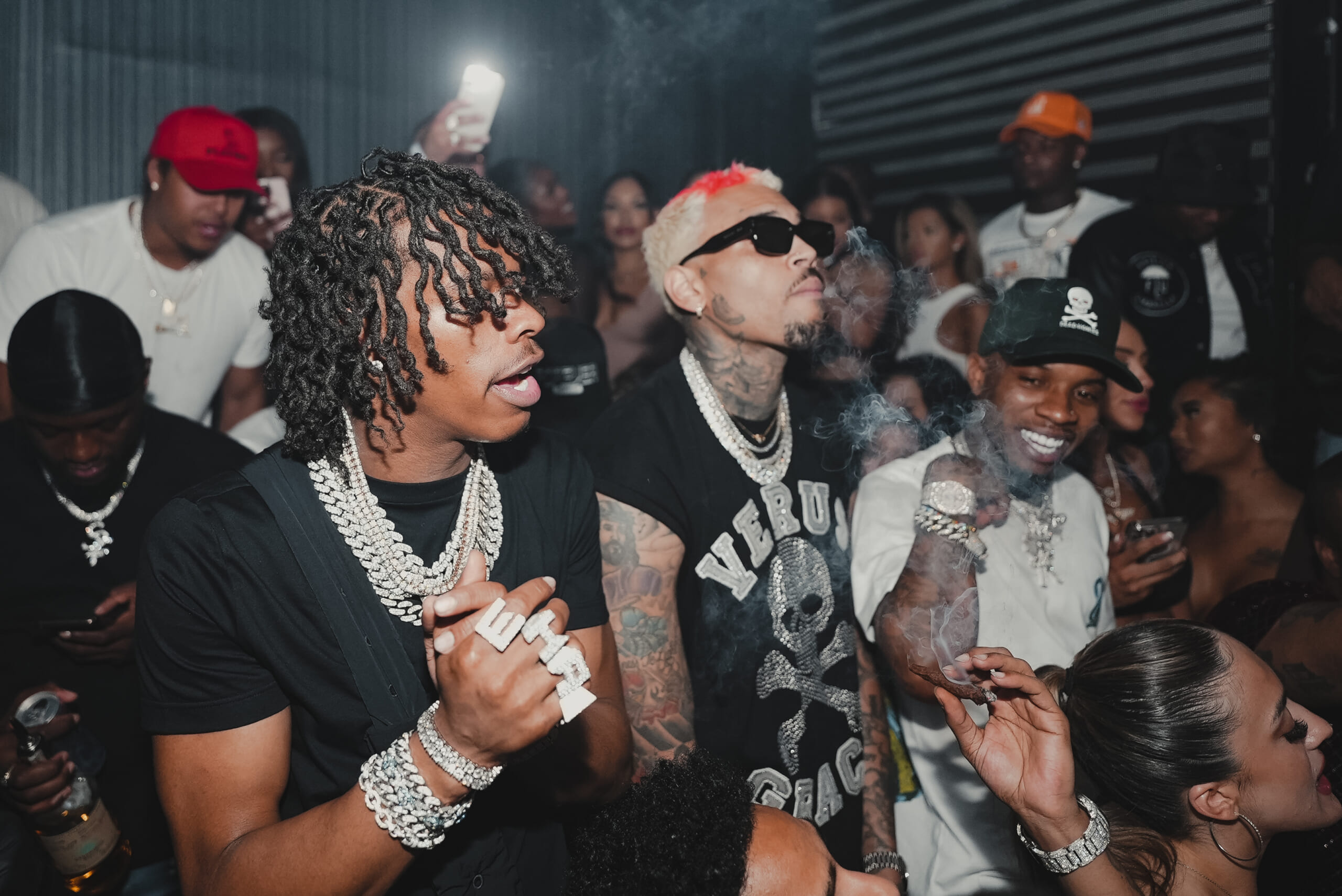 (44 Toronto)
Presented by Tom White
Toronto has always been known for its diverse culture and vibrant atmosphere, but its allure is sometimes seen as lacking in comparison to other destination cities. Enter Wyatt and Aiden Booth, the owners of 44 Toronto, a hospitality venue revolutionizing the city's nightlife scene with their unique approach to production, service, and hospitality.
Toronto 44 was born when the Booths, who were living in the city but constantly traveling to other cities for events and nightlife, saw the potential for something new and exciting in Toronto. Despite having no prior experience in the space, they knew they could transform their vision into a reality and bring the same experience to their city. Breaking into the industry was difficult, but the Booth brothers were determined.
"Our vision was to create an intimate space that made every guest feel like a VIP," Aiden explains. "We wanted to push the boundaries of production and service, and we did just that with our state-of-the-art sound and lighting systems. From the music to the lighting to the service, we wanted to create an experience that was unparalleled."
Their hard work and dedication paid off when they opened 44 Toronto. The grand opening party was a huge success and recognized as "Party of the Year." The Booth brothers were also awarded "Nightclub of the Year" for their exceptional service and unique approach to hospitality.
What sets 44 Toronto apart from other venues in the city is its focus on customer service and creating a personal connection with each guest. "We want everyone who comes to 44 to feel like they are a part of our family," Wyatt Booth says. "It's all about creating a one-of-a-kind experience for our guests."
Their approach to hospitality has attracted many high-profile celebrities to the club. "We've had everyone from Drake to Lil Baby to Bad Bunny come through our doors," Aiden says. "It's been amazing to see 44 Toronto quickly become a hotspot for high-profile celebrities in a city where they don't often come out to party." With the quality of the club being so high, celebrities quickly found it the spot to be in Toronto, and the intimate space allows customers to be up close and personal with some of their favorite stars.
44 Toronto's unique approach to production and service has not only been a hit with guests but also earned them recognition within the industry. "We're always looking for ways to push the envelope and innovate," Aiden adds. "That's how we've successfully brought to life the experience that was missing from Toronto's underground nightlife scene. Seeing the positive response we've received from both guests and industry professionals is incredible."
Looking towards the future, the Booth brothers have their sights set on expanding their hospitality portfolio to new clients and venues within their city and new markets. "We want to continue pushing the boundaries of production, service, and hospitality," Wyatt says. "We want to create experiences that people will never forget."
The Booth brothers' advice for anyone looking to enter the nightlife industry is to be prepared for a full-time commitment. "It's a lot of hard work and dedication," Aiden says. "But if you have a passion for it, go for it. It's been an amazing journey for us, and we wouldn't have it any other way."
Wyatt and Aiden Booth have forever changed the nightlife scene in Toronto with 44 Toronto. Their unique approach to production, service, and hospitality has set the bar high for future nightlife entrepreneurs and left a lasting impact on the city.
As the Booths say, "It's all about creating a one-of-a-kind experience for our guests. That's what we're all about."