Dominate Deep-Chill Driving With These 10 Winter-Ready Rides
Take on the cold with these all-wheel drive beasts.
The new year has brought a deep freeze to much of the country. Going out in such weather has drivers cautious about the conditions and contemplating vehicles that are most likely to handle the weather, so we've been considering a list of some of our favorite cold-weather rides.
Some of the features we look for are all-wheel drive for secure traction, plus comfort items like remote starters and heated seats and steering wheels to fight off the Cold Miser.
Obviously, monster 4x4s with huge ground clearance are helpful for traversing unplowed roads. But it really isn't smart to be out in such conditions, so we'll think mostly about machines that are secure in packed snow or on icy roads and we'll leave the deep powder for the Arctic Cat snowmobiles.
Did you know this popular muscle car is available with snow-beating all-wheel drive? What good does the Challenger Demon's 840-horsepower do when it is cowering in the garage on its drag racing tires when you can be shredding powder in an all-wheel drive Challenger using proper winter tires?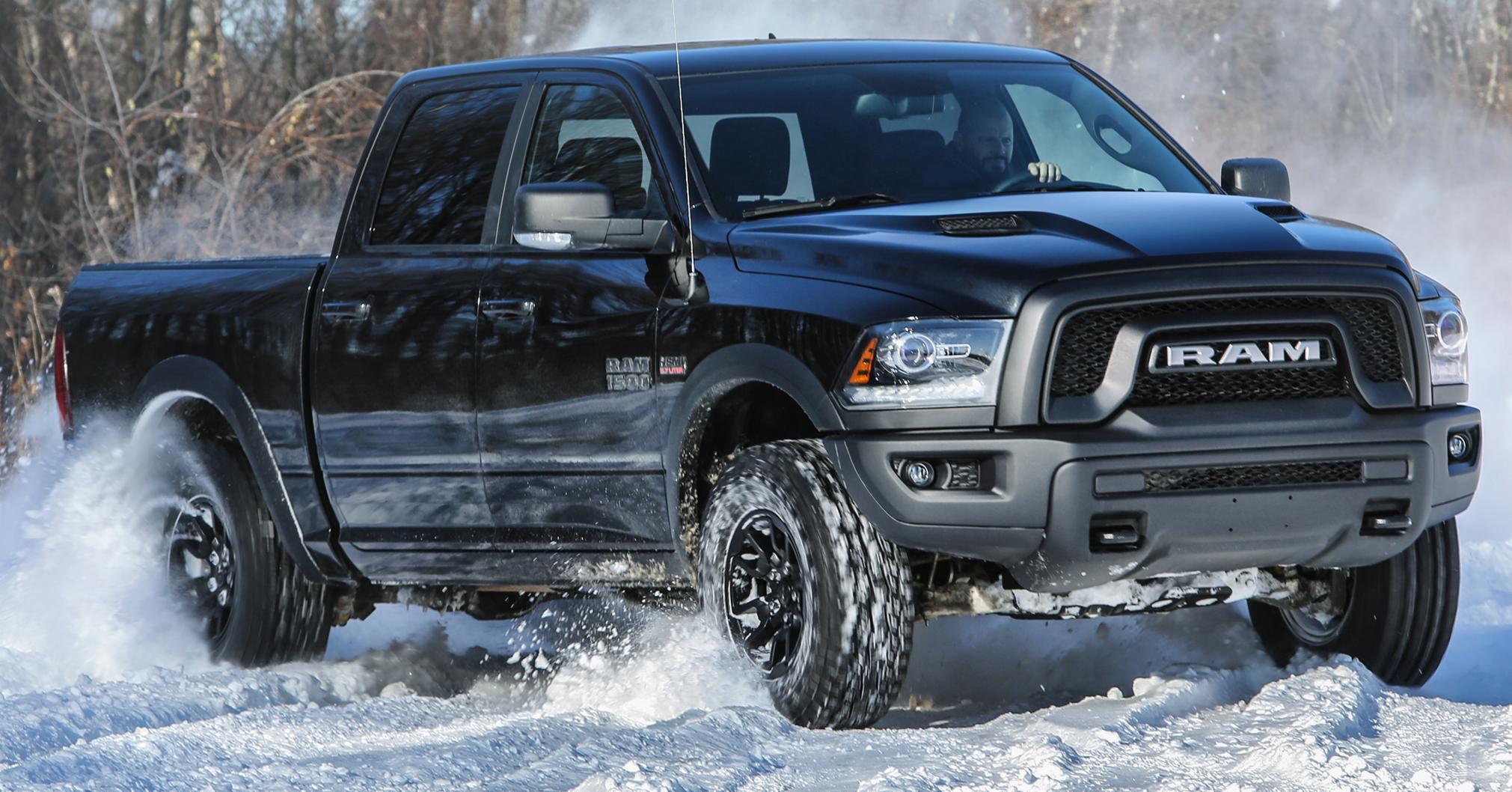 Sure, you can go the unorthodox route, by driving a sporty European job with all-wheel drive. But Ram makes a strong case for tradition with the burly 1500 Rebel Black, a jacked-up four-wheel drive brute that will punish the snow for even thinking it can interfere with your plans.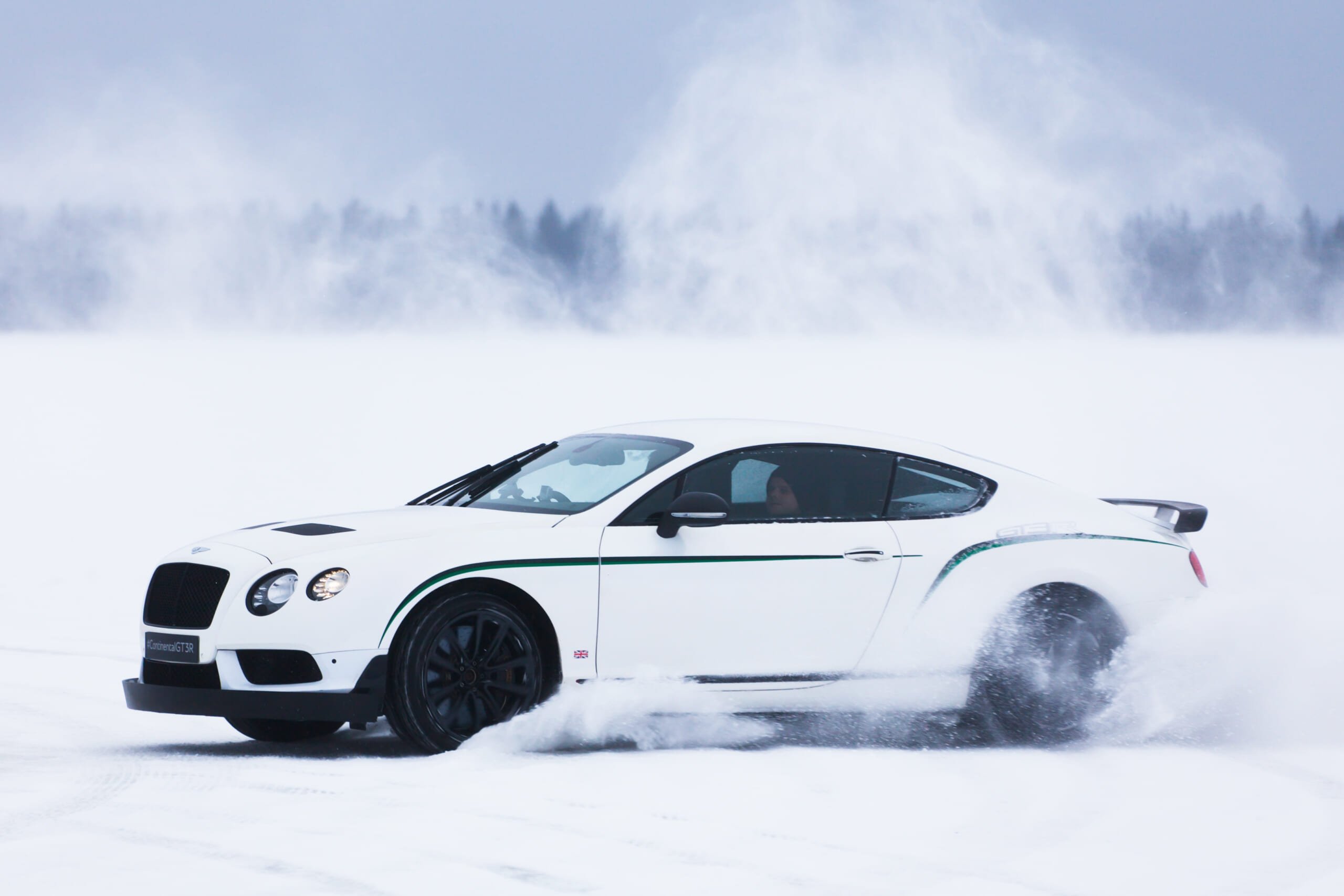 You aren't skeptical of the ice-conquering capability of Bentley's 206-mph Continental GT are you? Don't be. We tested it on a frozen lake in Finland to confirm that the classic English prestige machine is also an all-wheel-drive monster capable of taking on some of the coldest weather on the planet.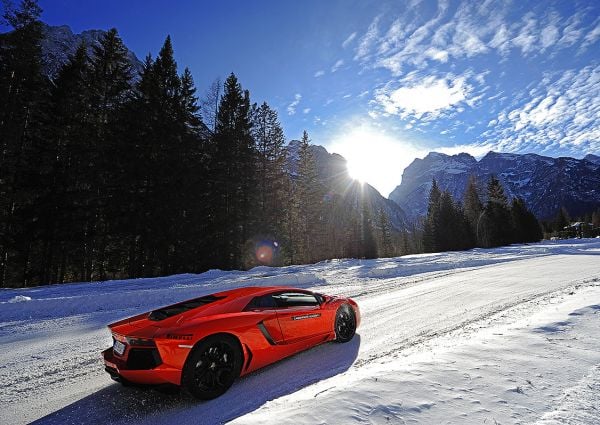 Same for Lamborghini's V12 masterpiece: we tested it ourselves in Aspen to verify this Italian beauty's winter weather bonafides and it performed better than we did!
Mercedes-AMG GLA45
The GLA45 not only resembles a road-scorching rally car, it also performs like one on ice and snow, as we found during extreme testing in New Zealand. 
We weren't going to have a list of snow-beating 4x4s without including the Wrangler, because it is the original do-everything, go-everywhere winter beater. And now there is an even better version for 2018 that is headed to dealers soon. 
Jaguar XJ
Maybe you're thinking you'd like to make a stately entrance when you arrive at the Winter Ball, but don't want to sweat the drive there. Sounds like maybe you need an all-wheel drive Jaguar XJ luxury sedan. Here's the secret of its' success: Jaguar can cheat off Land Rover's paper when applying all-wheel-drive know-how to its opulent boulevard cruisers.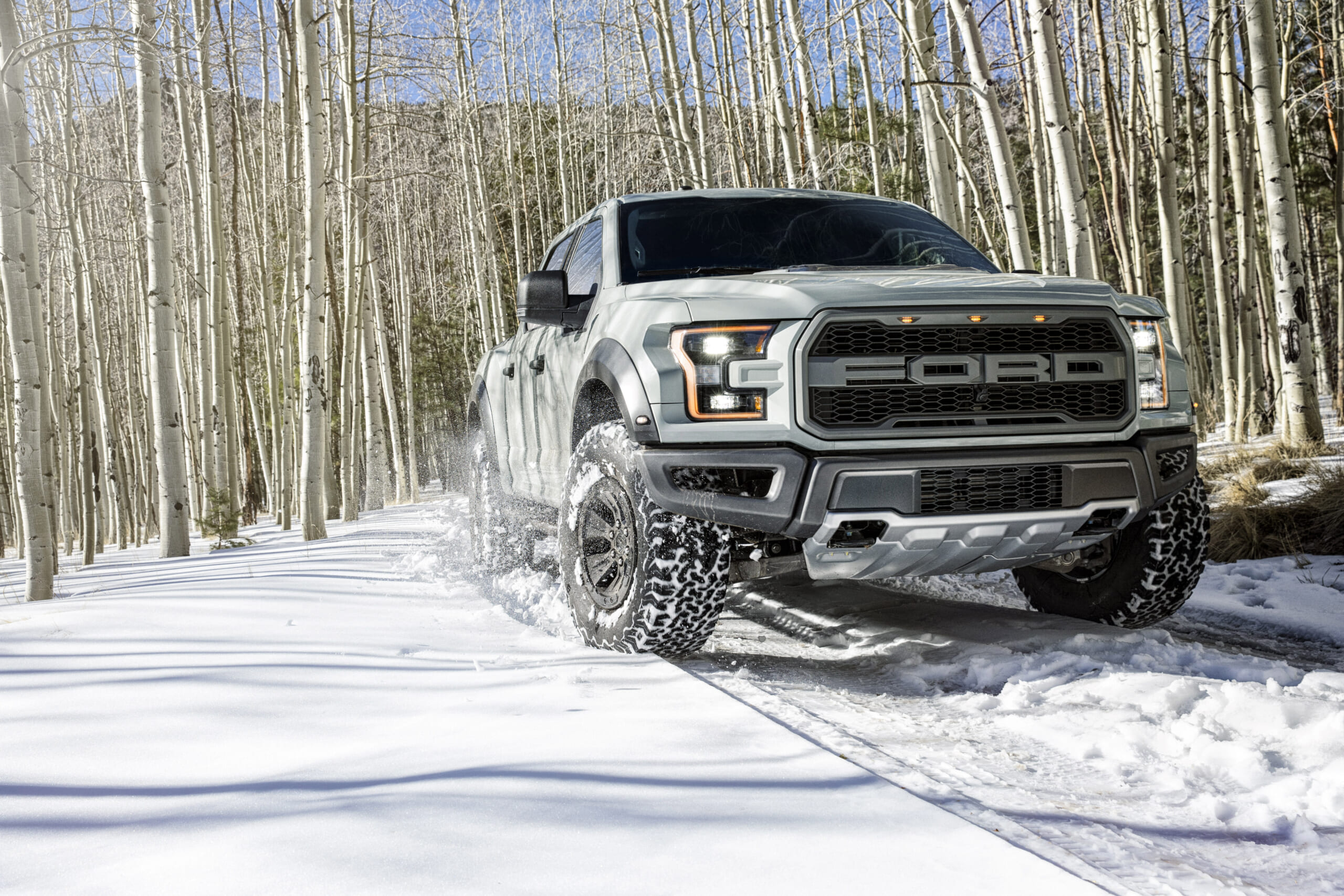 If you need to get there quickly, no matter the route, surface or conditions, Ford makes a strong case that the Raptor might be the fastest all-around machine on the planet. So naturally a little bit of cold weather and frozen precipitation have no effect on Ford's uber-F-150. Same for sand. And rocks. And it can fly over perfectly smooth asphalt without feeling unstable or tippy.
Land Rover Discovery Sport
All Land Rovers deserve a spot on our list, but the Discovery Sport possesses an especially appealing combination of style, capability and value that motivated us to choose it from the company's product line as a worthy representative. Try it for yourself at the Land Rover Experience off-road driving school.
Audi TTS Coupe
You can't forget Audi, the company whose quattro full-time all-wheel drive system pioneered the notion of high-performance luxury cars that also provide the luxury of all-weather security. Of course, you can choose one of their spacious prestige sedans, but we like the TTS sports coupe for playing in the snow. You can't go wrong either way, thanks to quattro's surefooted traction.