10 Things You Probably Didn't Know About The Iconic DeLorean That's Making a Comeback
Why were they all silver?
The DeLorean, that strangely beloved gull-winged car that appeared in Back to the Future, is ramping up production again after decades of being a collector's curiosity. Priced between $80,000 and $100,000, depending on the options, you'll soon be able to quench your nostalgic lust for these two-seater retro rides with all-new 2017 editions. 
In the meantime, here are ten things you probably didn't know about the classic DeLorean DMC-12. 
1. It was slow. The DMC-12 was supposed to be lighter and more powerful than the production version turned out to be. The production car used a puny 140-horsepower V-6 engine from a Peugoet-Renault-Volvo joint venture which never delivered the performance promised by founder John Z. DeLorean, or by the car's sleek sheet metal.
2. It was basically a Lotus Esprit. When the planned revolutionary plastic chassis proved unrealistic, DeLorean turned to Lotus founder Colin Chapman to engineer a replacement. He provided essentially the same backbone chassis underpinning the Lotus Esprit that was seen in the Roger Moore-era James Bond film The Spy Who Loved Me. Like the DMC-12, the Esprit's crisply folded lines were penned by legendary stylist Guigiaro Giorgetto, so the cars bear a resemblance to one another.
3. The body was brushed stainless steel. There's a reason all DeLoreans are silver. DeLorean wanted to build a car that was impervious to rust, so the DMC-12 is built with fiberglass panels overlaid by stainless steel so it can't rust and never needs to be repainted. The only four cars were built that weren't silver were plated in gold as a promotion for the American Express Gold Card.

4. It was designed to be super safe. DeLorean's original plan was to build a car that had great crash protection. It was called the "DeLorean Safety Car," and it previewed many safety concepts that are common today, such as crumple zones meant to collapse and absorb crash energy rather than passing it along to the occupants.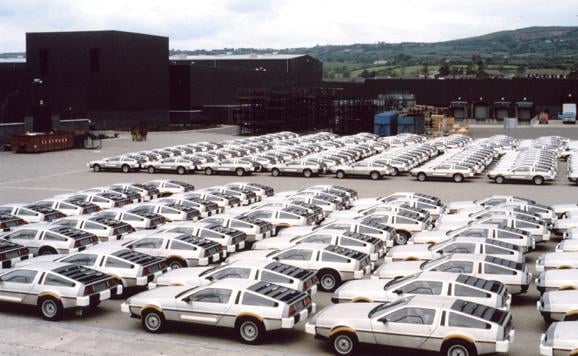 5. It was built in Ireland. Belfast, Northern Ireland was a war zone in the early '80s, plagued by sectarian violence. The British government poured $175 million into the construction of the DeLorean factory, hoping that the arrival of jobs and a high-profile company would help calm the dire situation.
6. It was supposed to cost only $12,000. The name DMC-12 represented "DeLorean Motor Corporation- $12,000." By time the car finally reached production, the price had ballooned to $25,000. That is the equivalent of $68,000 today. The higher-than-expected price and lower-than-expected performance conspired to slow sales to a crawl.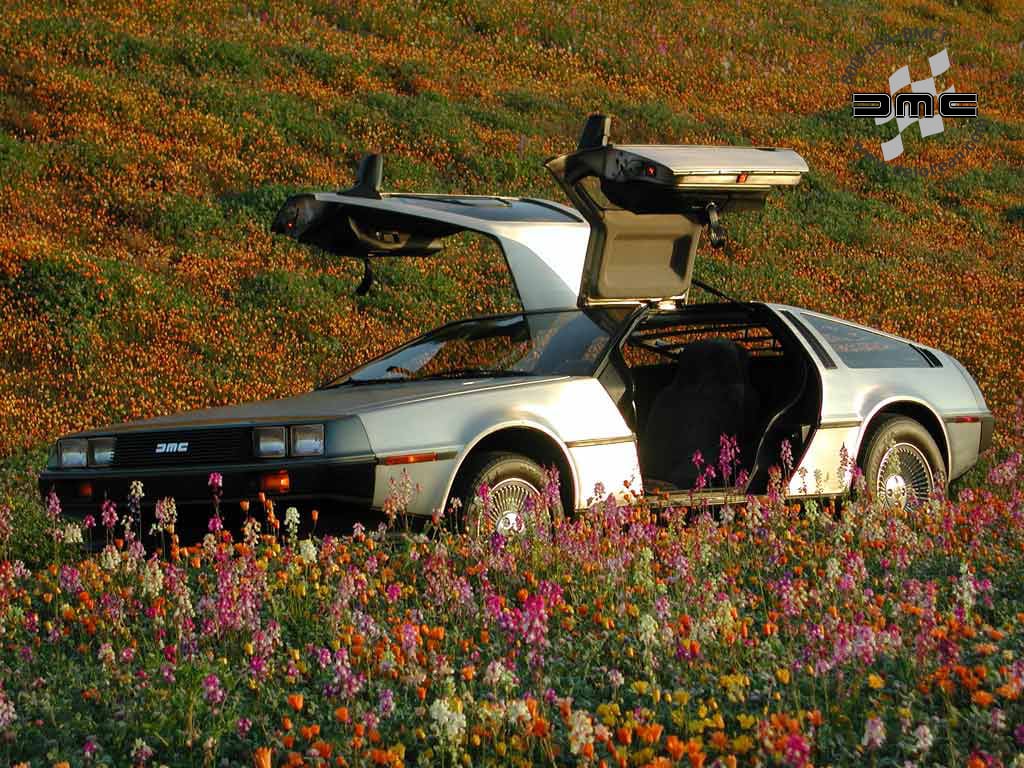 7. The gullwing doors used aerospace springs. The car's signature gullwing doors were lifted by torsion bar springs provided by Grumman Aerospace, the company responsible for iconic machines like the gull-winged Corsair World War II-era fighter, the Apollo lunar module and the F-14 Tomcat in Top Gun.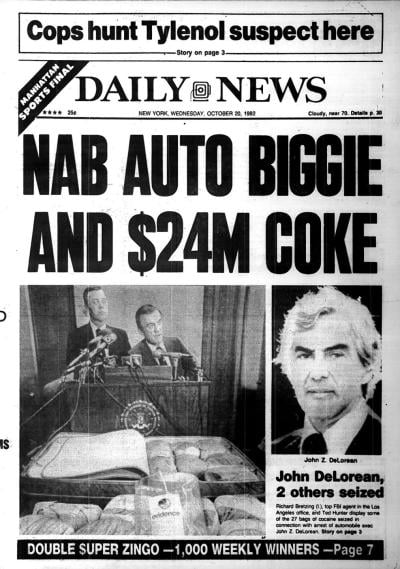 8. The company went bankrupt after founder John Z. DeLorean was nabbed in an FBI sting operation involving $24 million of cocaine. With a protracted launch and slower-than-expected sales, DeLorean was low on cash. Inexplicably, someone in the FBI decided to see whether John DeLorean was sufficiently desperate to agree to a cocaine deal to raise money to save his company. He was, and they arrested him in a Las Vegas hotel room when he agreed. The charges were thrown out because it was considered entrapment, but by then the company was out of business.
9. The more powerful 2017 DeLoreans are made in Texas. The Texas company that bought all of DeLorean's parts and tooling for manufacturing announced plans to resume limited production of new DMC-12s, using a more powerful modern engine.
10. The speedometer didn't even go to 88 mph.  Speedometers were only allowed to read to 85 mph when the DeLorean was built in 1981 and 1982. So it couldn't actually have shown Marty McFly reaching 88 mph and turning the DMC-12 into a gull-winged time machine.
For the latest car news, follow @MaximRides and Dan Carney on Twitter.