The 1,000-HP Yenko Camaro Is Gunning for the Dodge Demon
There will only be 25 of these supercharged monsters.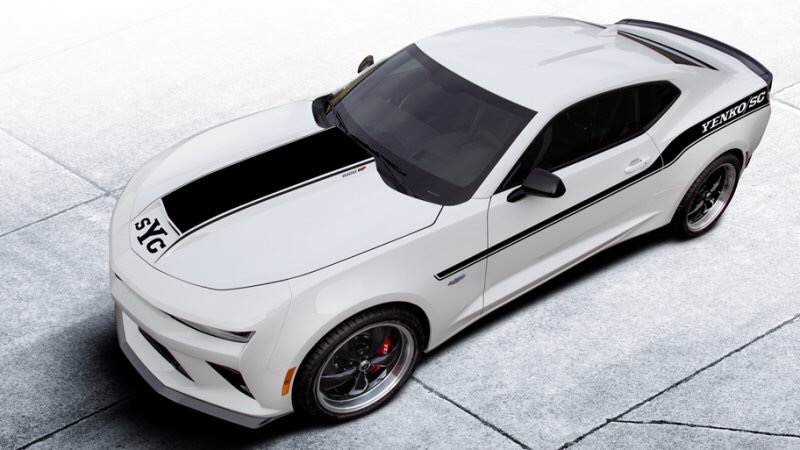 Specialty Vehicle Engineering
Chevrolet Camaro fans rejoice: now you can have immense Dodge Demon-topping supercharged power in a sporty pony car that is more lithe and agile than the two-ton Mopar missile.
That's because Specialty Vehicle Engineering, Inc. has created the 2018 YENKO/SC Stage II Camaro, which boasts a custom-built 1,000-horsepower version of the 6.8-liter LT-1 small-block Chevy V8.
Camaro ZL1 goodies like Magnetic Ride Control and an electronic limited-slip differential are included, backed up by unique bushings, springs and stabilizer bars, and heavy-duty cooling system with engine oil cooler, dual outboard radiators, transmission cooler and rear differential cooler.
Fortunately, there are Brembo brakes with 6 piston front calipers and 14.5″ rotors, and 4 piston rear calipers with 13.3″ rotors to help assure stops from the Yenko's crazy speeds.
Specialty Vehicle Engineering only plans 25 Yenko Camaros, so you'll be able to surprise unsuspecting Demons with their paltry 840 horsepower.