The Greatest 200 MPH Cars Of All Time
Feel the need for speed with these 200-mph-plus road warriors.
Left: Lamborghini
It's been over 30 years since the Ferrari F40 became the first street-legal car to bust past the 200-mph barrier, paving the way for some seriously fast company in the process. 
Just about every supercar manufacturer operating today has made a ride with the guts to hit the lofty mark. Some, like Bugatti and Caparo Vehicle Technologies, have only produced members of the 200-mph club, while others, like Chevrolet, McLaren, and Lamborghini, reserve those speeds for their top-tier rides. 
Here are some high-octane favorites:
Bugati Chiron 
Bugatti's latest beast has the biggest engine of anything else on the list. The Chiron is also among the heaviest, but that doesn't stop the the 8.0-liter, quad-turbo W16 from shooting the Chiron to a limited(!) top speed of 261 mph. Yep, this 4,400-pound French machine is the fastest car here as well. 
McLaren P1
When the McLaren P1 debuted in 2013, it didn't have the guts to hang with the British marque's V12-powered F1 flat-out (more on that legend later). But the 903-horsepower plug-in hybrid made up for a lesser top speed with a blistering ability to hit 186 mph 5.5 seconds faster than the F1 on its way to 217 mph. Only 375 were produced. 
Chevrolet Corvette ZR1 
One of just three Americans on the list, the 750-horsepower Chevrolet Corvette ZR1 runs the same monstrous 6.2-liter V8 found in its baby brother, the Z06. An extra 100 hp comes courtesy of an upgraded LT5 supercharger that gulps 52 percent more air. As the fastest 'Vette of all time, it'll rocket to 60 mph in 2.85 seconds and max out at 212 mph—all for under $120,000. 
Lamborghini Aventador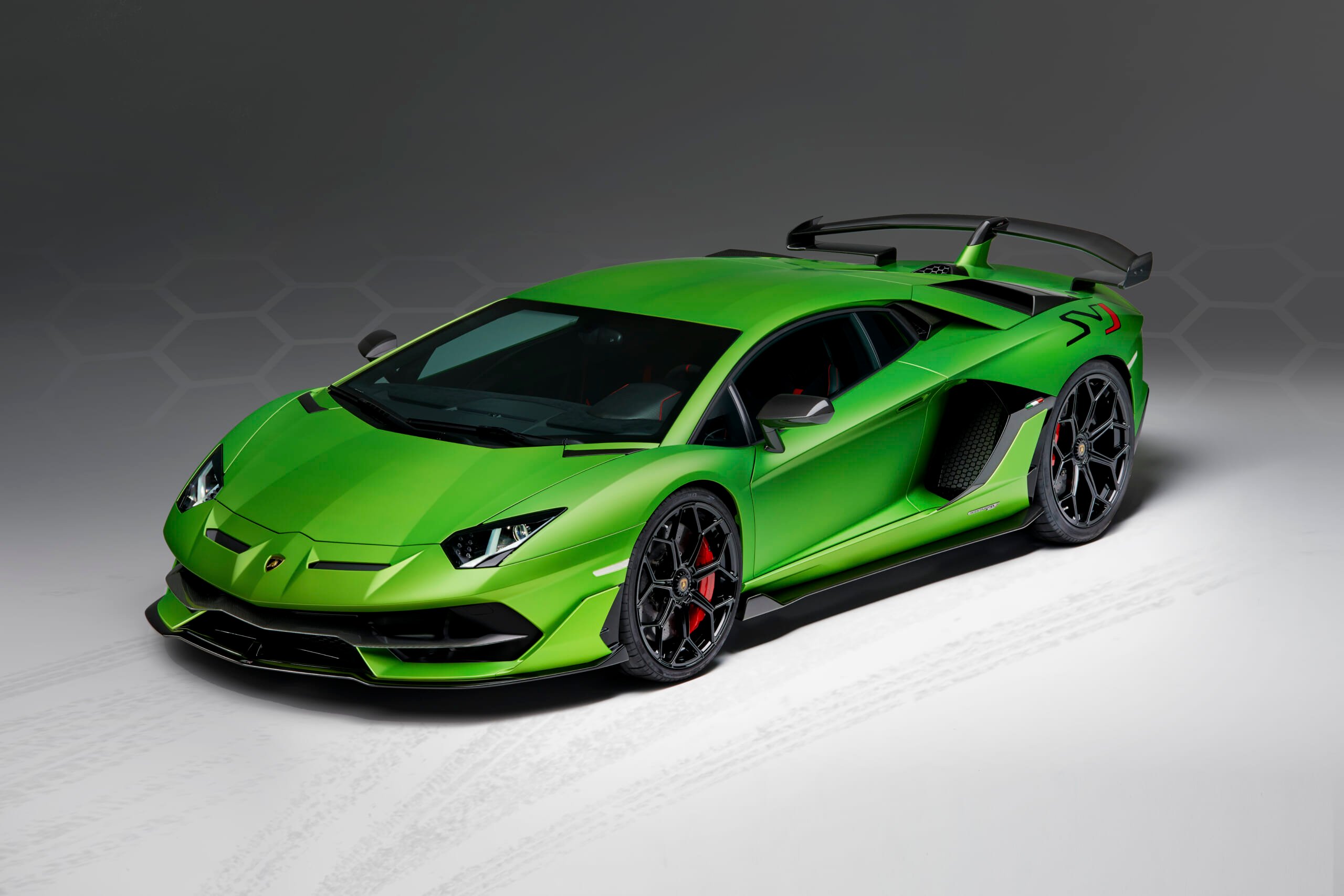 Sant'Agata Bolognese's Lamborghini factory has pumped out a number of different Aventador models since the current V12 flagship debuted in 2011. The fastest and latest iterations, the Aventador S and SVJ, both boast a 217-mph top speed, not to mention some seriously sexy Lambo lines. 
Ferrari FF 
The FF is a station wagon-shaped, two-door shooting brake meant to give an all-wheel drive practical option to the Prancing Horse disciples, while still providing that beastly 200-mph V12 gallop.
Dodge Viper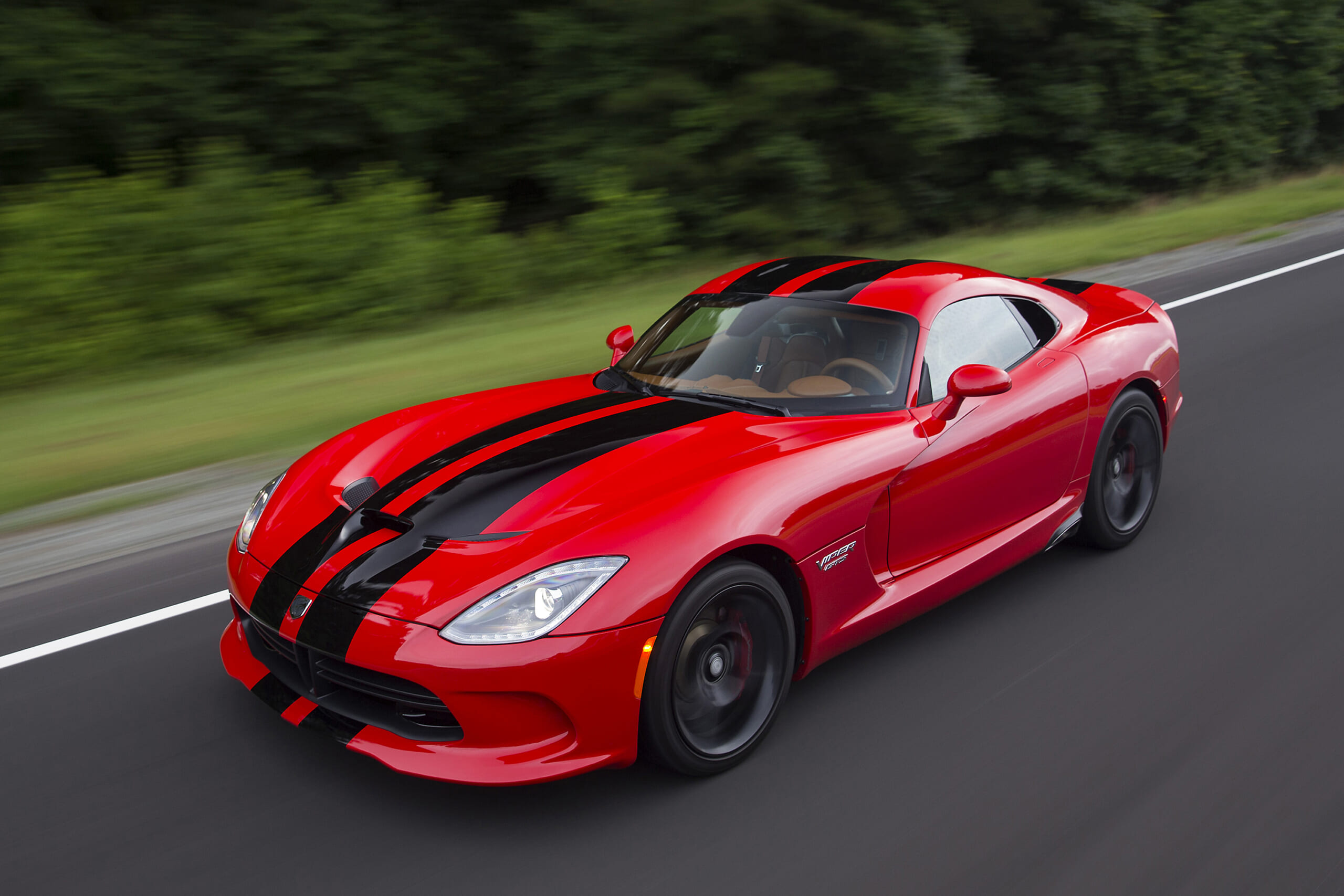 This American screamer may not be the fastest on the list, but we'd argue that the Viper has the coolest name and some of the best looks.  That huge 8.4-liter V10 sitting ahead of the rearward cockpit is no joke, either.  
Bugatti EB110
After a 40-year production hiatus, the legendary Bugatti name returned in 1991 with the 550-horsepower V12-machine capable of 213 mph a quarter-century ago.
McLaren F1
These 240-mph missiles are now worth $8.9 million on average, according to Hagerty classic car insurance, but this low-mileage example currently for sale will surely cost more than that.
Porsche Carrera GT
While the McLaren F1 was a sports car that went on to win the 24 Hours of Le Mans, the Porsche Carrera GT started out as a Le Mans racing project that was repurposed for the street. As with so many cars on this list, the Carrera GT's value is rising fast.
Cizeta-Moroder V16T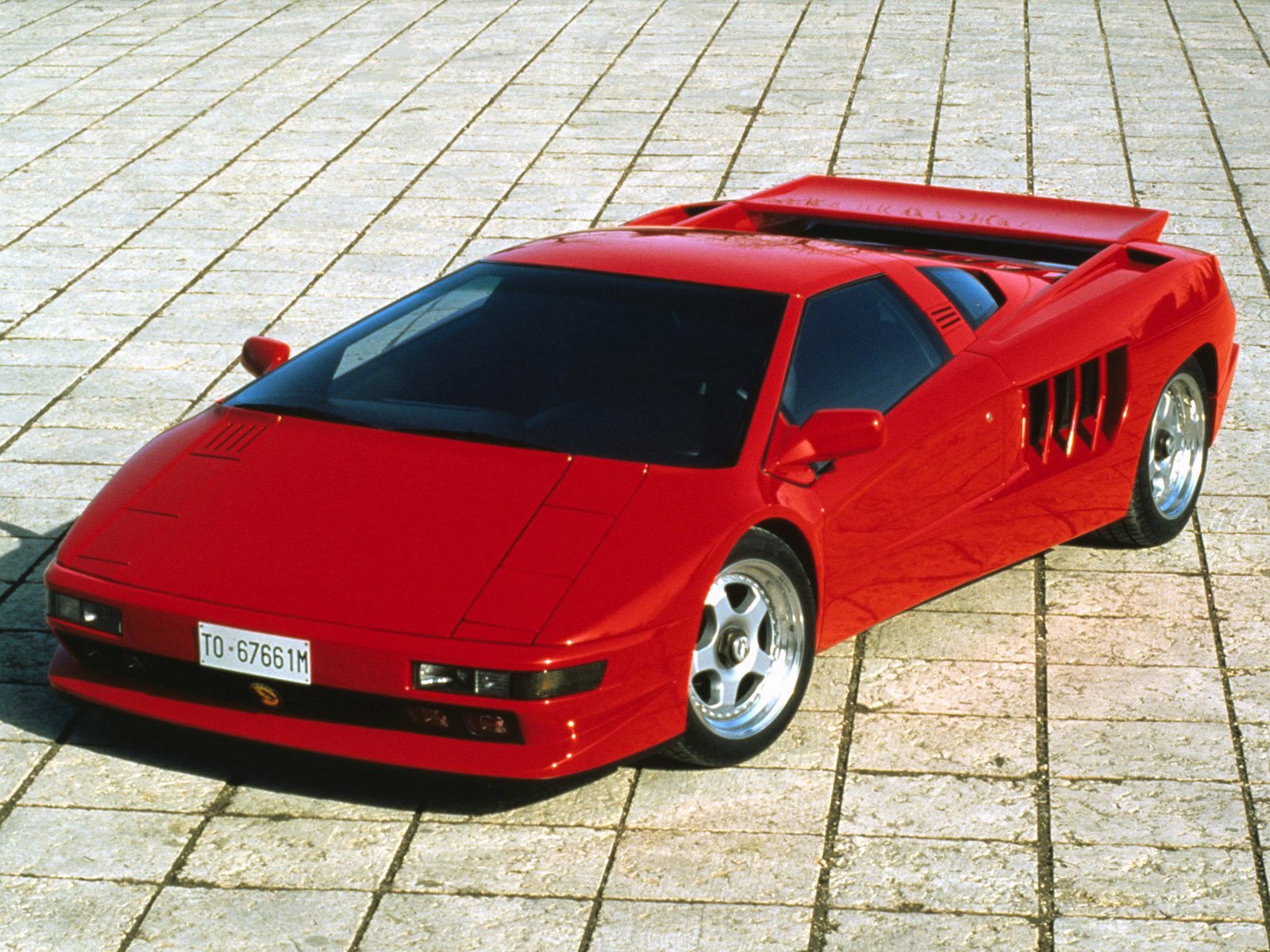 What's better than a Lamborghini V8? Two Lamborghini V8s! The V16T is powered by a V16 engine created by welding together a pair of Lamborghini V8s which are installed in Marcello Gandini-designed body. Only 19 of these cars were made.
Ultima Evolution Coupe
The Ultima is a modern car, not some dusty '90s relic, and like so many limited production supercars, it relies on a modified 1,020-horsepower Chevrolet Corvette's LS7 small block V8 engine to grant your 200-mph wishes. Catch: You (or someone you pay) have to assemble the Ultima.
RUF CTR
When this modified Porsche 911 Turbo first hit the streets in 1987, it was the fastest car in the world, with a top speed of 211 mph. This number suggests that the official factory rating of 469 horsepower is a gross understatement.
Caparo T1
The Brits are able to license all manner of crazy hardware for street use, so the Caparo T1 may not be something we could actually drive in the U.S. This wild-looking ride makes the list on the strength of its 205 mph top speed and its Formula One-car-with-fenders appearance. Only 16 T1s have been built.
Dodge Charger SRT Hellcat 
Who doesn't love the idea of a ginormous four-door sedan that can go 204 mph courtesy of its 707-horsepower superchaged 6.2-liter V8.
Lamborghini Diablo 
Flip-up doors, an Italian V12 and 200 mph make the Diablo a can't-miss for anyone's coolest cars list. Though the brand is currently part of the Volkswagen Group, the Diablo was developed when Lamborghini was owned by Chrysler Corp. as a pet project of then-CEO Lee Iacocca.