This 150-MPH Tractor Is Officially the World's Fastest
Watch the seriously speedy piece of farm equipment set a new world record.
Someone at JCB—a British manufacturer of big machines made to work in agriculture to construction—apparently saw Honda's awesomely pointless, world record-setting "Mean Mower" and thought, "Hold my beer."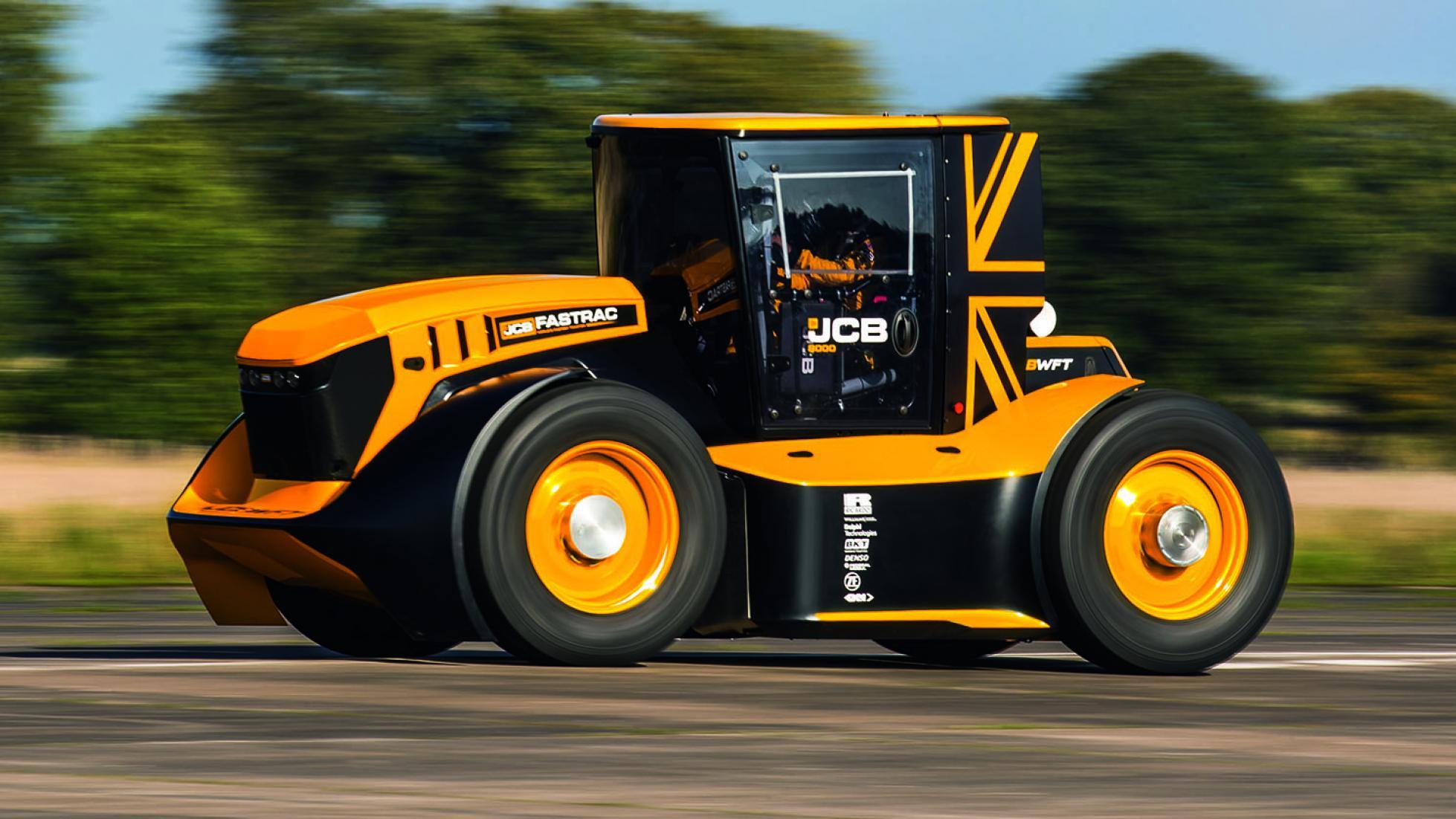 Case in point: The company's Fastrac Two just set the Guinness World Record for the fastest modified tractor at the Bruntingthorpe Proving Ground in the United Kingdom. 
With motorcycle racer-turned-TV documentary host Guy Martin at the wheel, the modded piece of farming equipment hit an average speed of 135.91 mph on two attempts in opposite directions to account for variations in wind and incline, Motor 1 reports. And that's just the official record—Martin also maxed the Fastrac Two out at a blistering 153.7 mph one way. 
To get the tractor's top end up from its standard 41 mph, JCB tuned its 7.2-liter diesel engine to crank out 1,000 horsepower and 1,843 pound-feet of torque. The continuously variable transmission was swapped out for a six-speed manual gearbox, and the Fastrac was equipped with a lighter, more aerodynamic cabin.
https://www.instagram.com/p/B4j9E-_gKmN
Martin actually broke the same record earlier this year when he hit a mere 103.6 mph in a JBL Fastrac 8000 at the same location, besting the 87.37 mph record set by Top Gear. 
According to Guinness, Martin also holds records for the fastest speed on a gravity-powered snow sled (83.49 mph), the fastest soapbox motorless vehicle (85.61 mph) and highest speed in a "Wall of Death" silodrome (78.15 mph), so don't be surprised to see his name next to another strange speed record sometime in the near future. 
"I just like going fast," Martin told Guinness. "If it's something a bit risky I'm all for it."