This Classic Ferrari Convertible Can Be Yours
A masterfully restored version of the rare retro stunner is up for grabs.
A rare 1966 Ferrari 275 GTS—one of just 200 ever produced—is now available for sale.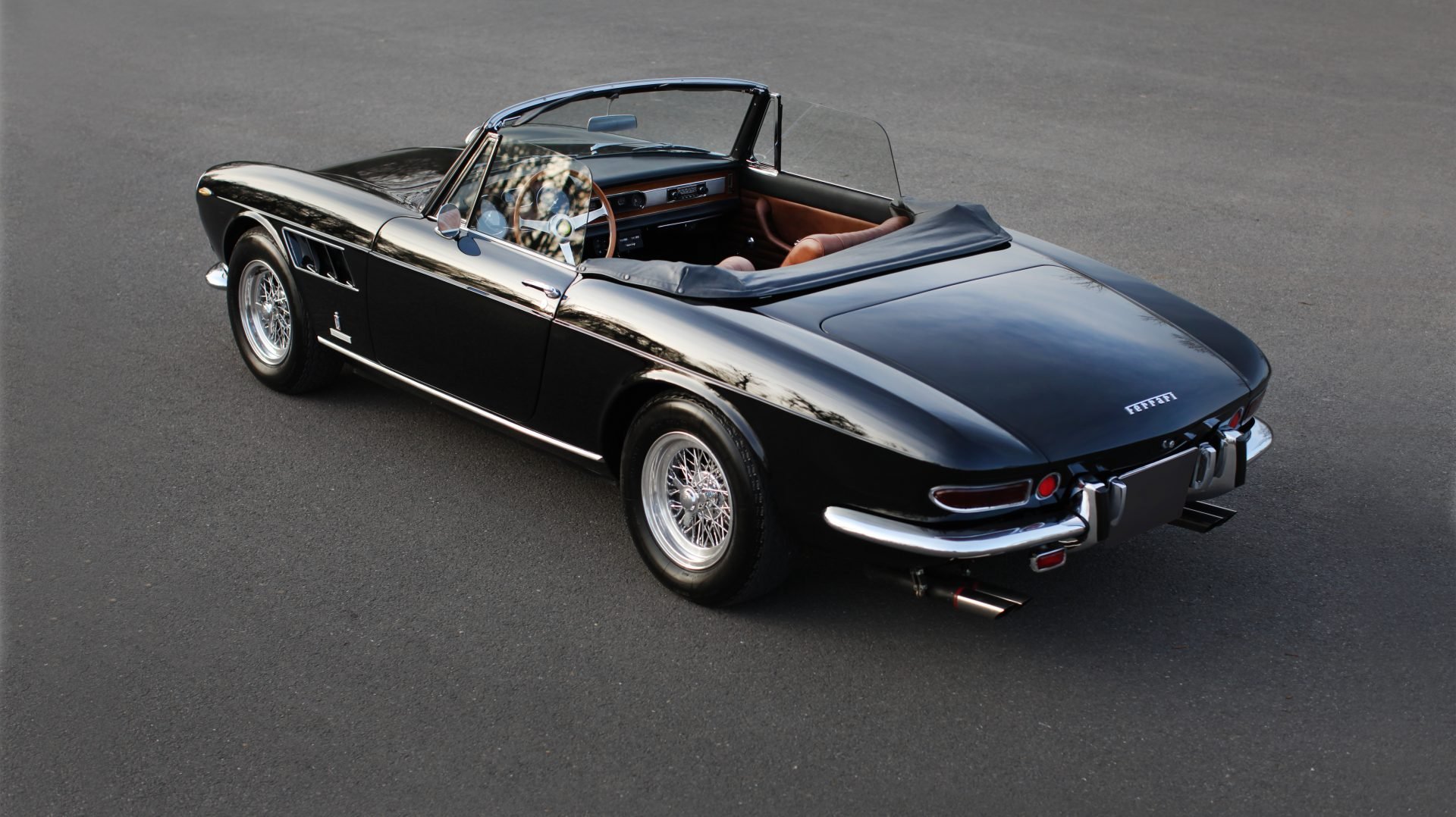 The 250 GTO may be one of the most coveted—and expensive—classic Ferraris, but the succeeding 275 series manufactured by storied coachbuilder Pininfarina cemented the convertible body style in the exotic Italian automaker's range for good, as classic car dealer Auxietre & Schmidt notes.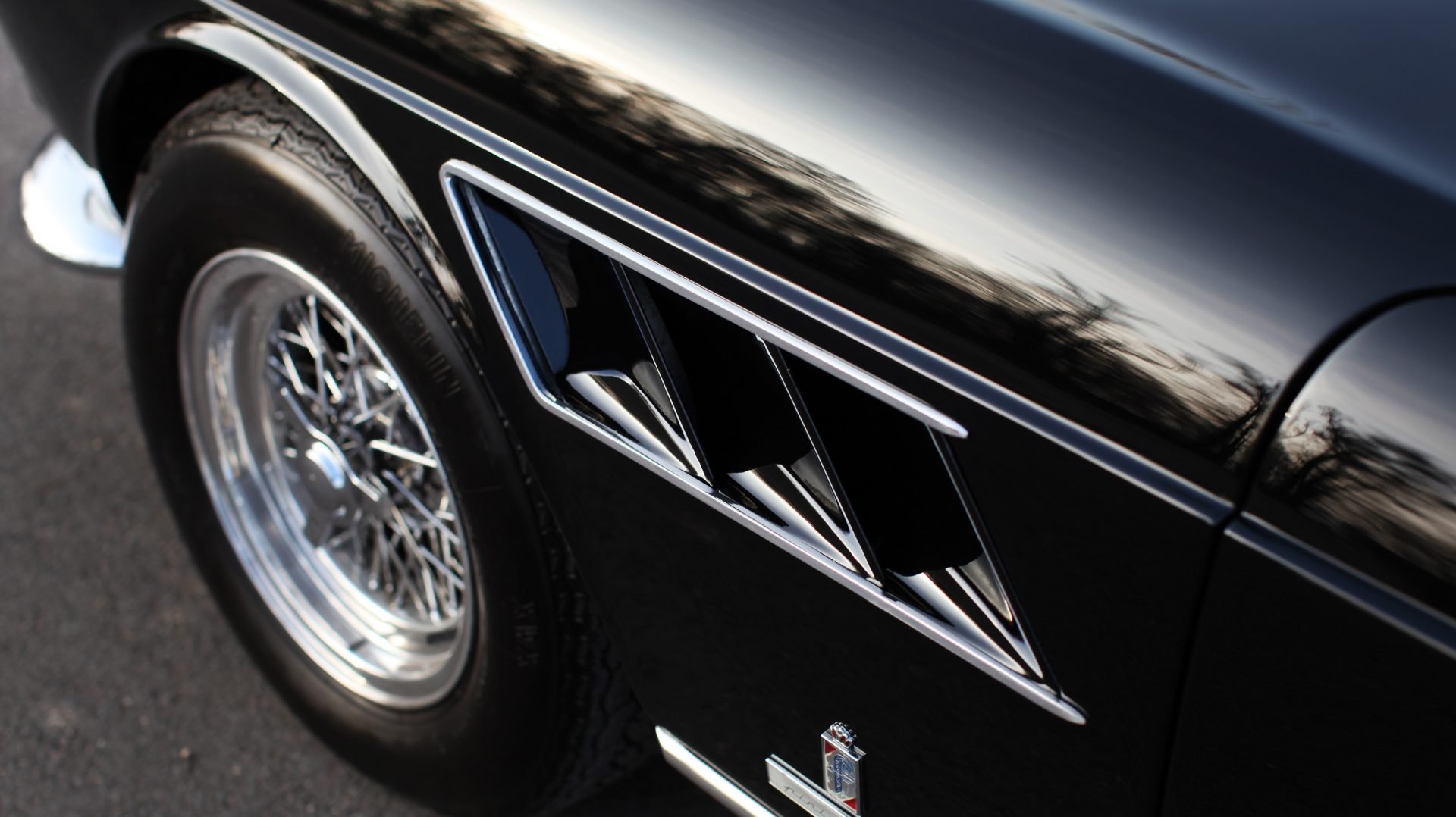 Ferrari 275 GTS
A 3.3-liter Colombo V12 originally fed 260 horsepower to Ferrari's first-ever road-going five-speed transaxle. Other equipment that was considered advanced in the exotic droptop's day included an independent double wishbone suspension, as well as a single unit that contains both the all-syncromesh gearbox and differential.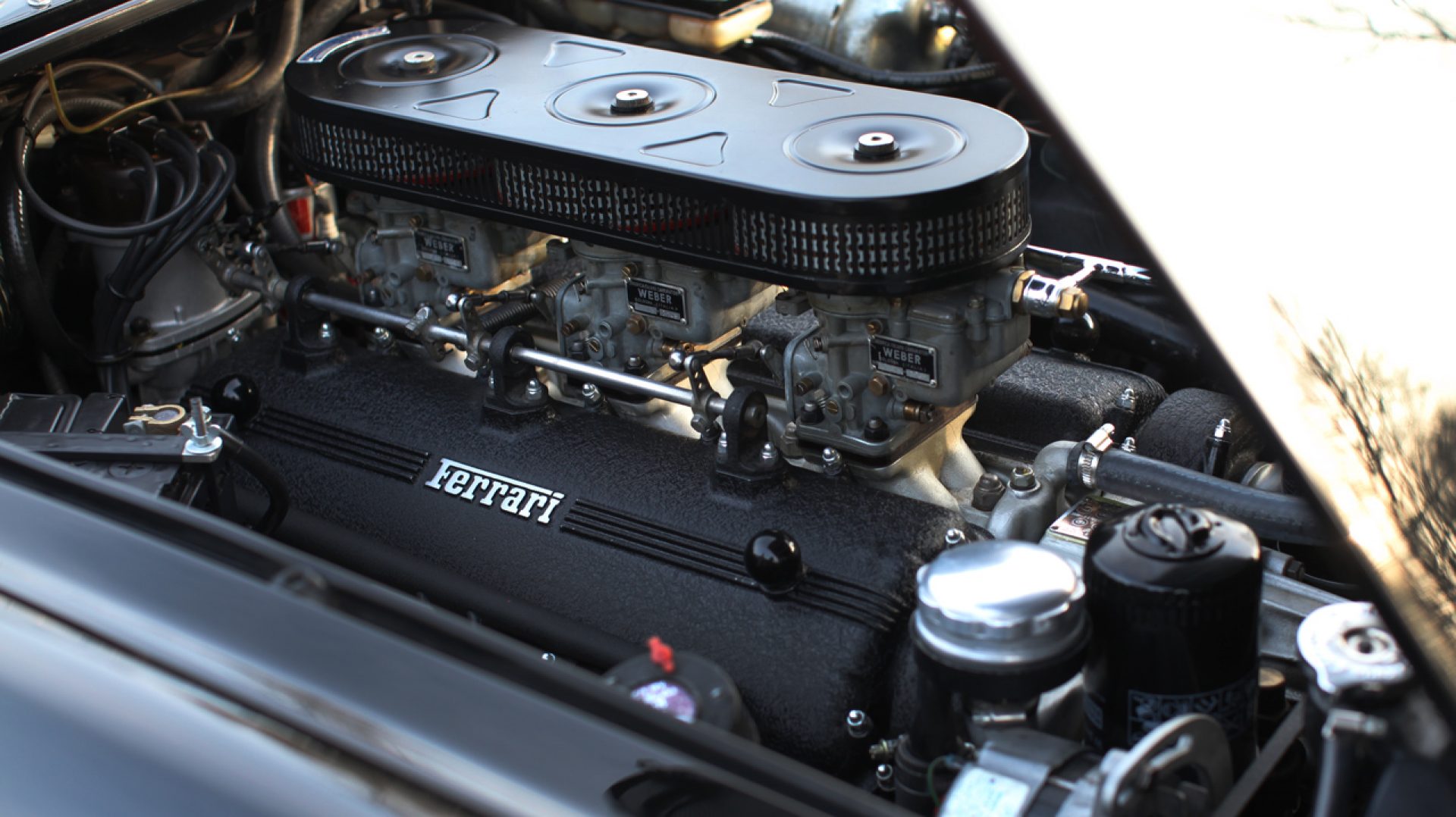 This particular car, the 114th 275 GTS produced, was kept in the United Kingdom and Switzerland until the mid-2000s, when it was purchased by its current owner.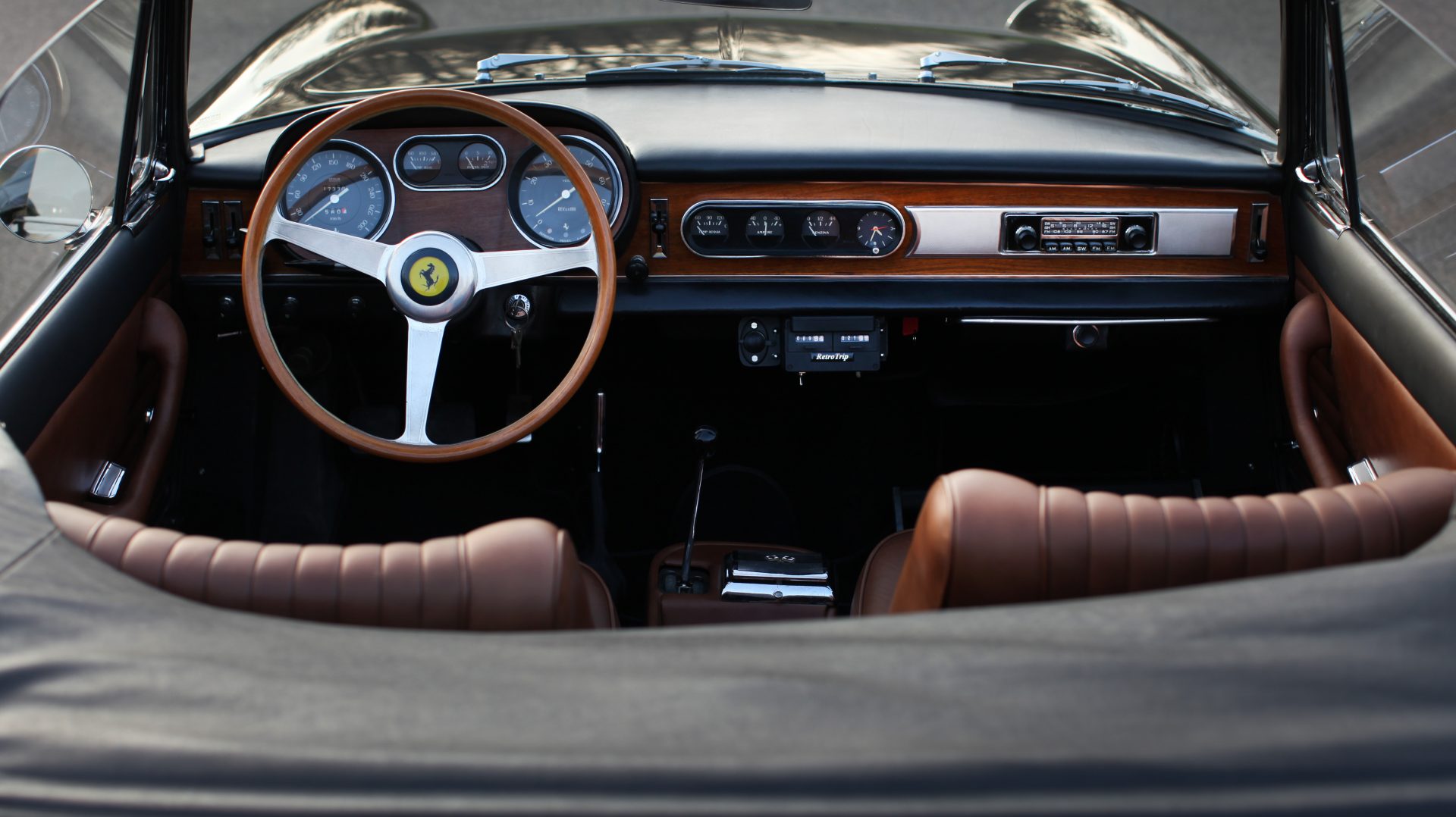 Between 2012 and 2013, Amsterdam-based Ferrari specialists at Roelofs Engineering refinished the exterior in an eye-catching black "Nero" that brings out the iconic circular headlights, clad the interior in Cognac leather, and tuned the V12 to produce 280 horses.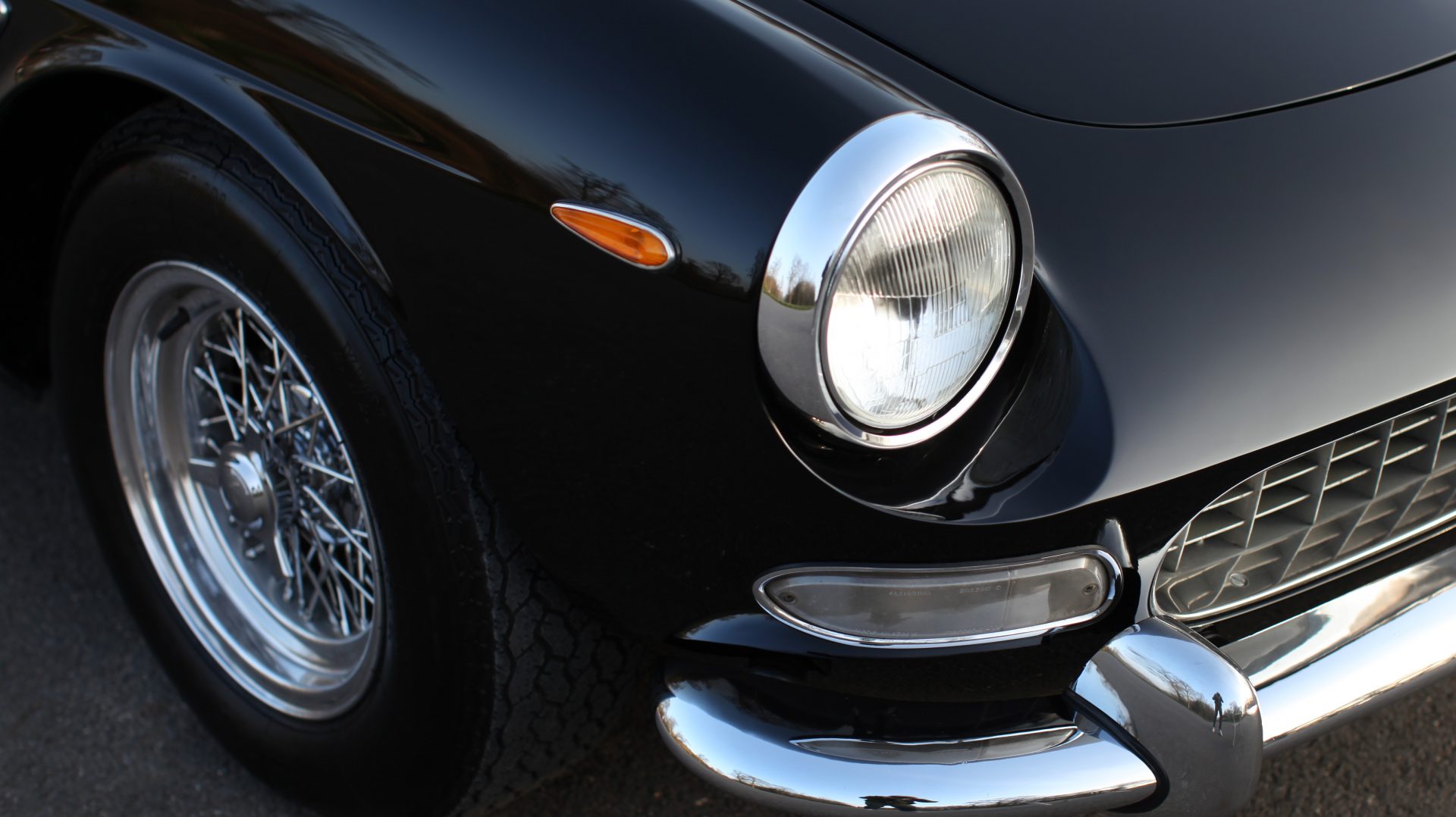 This 1966 Ferrari 275 GTS is presented with an updated certificate of authenticity. No price was listed, but Hagerty values a 1965 model at approximately $1.4 million. Interested parties with that kind of budget to spend can contact Auxietre & Schmidt for more details.