This 1967 Ford Mustang 'Eleanor' From 'Gone In 60 Seconds' Can Now Be Yours
"Go Baby Go" button included.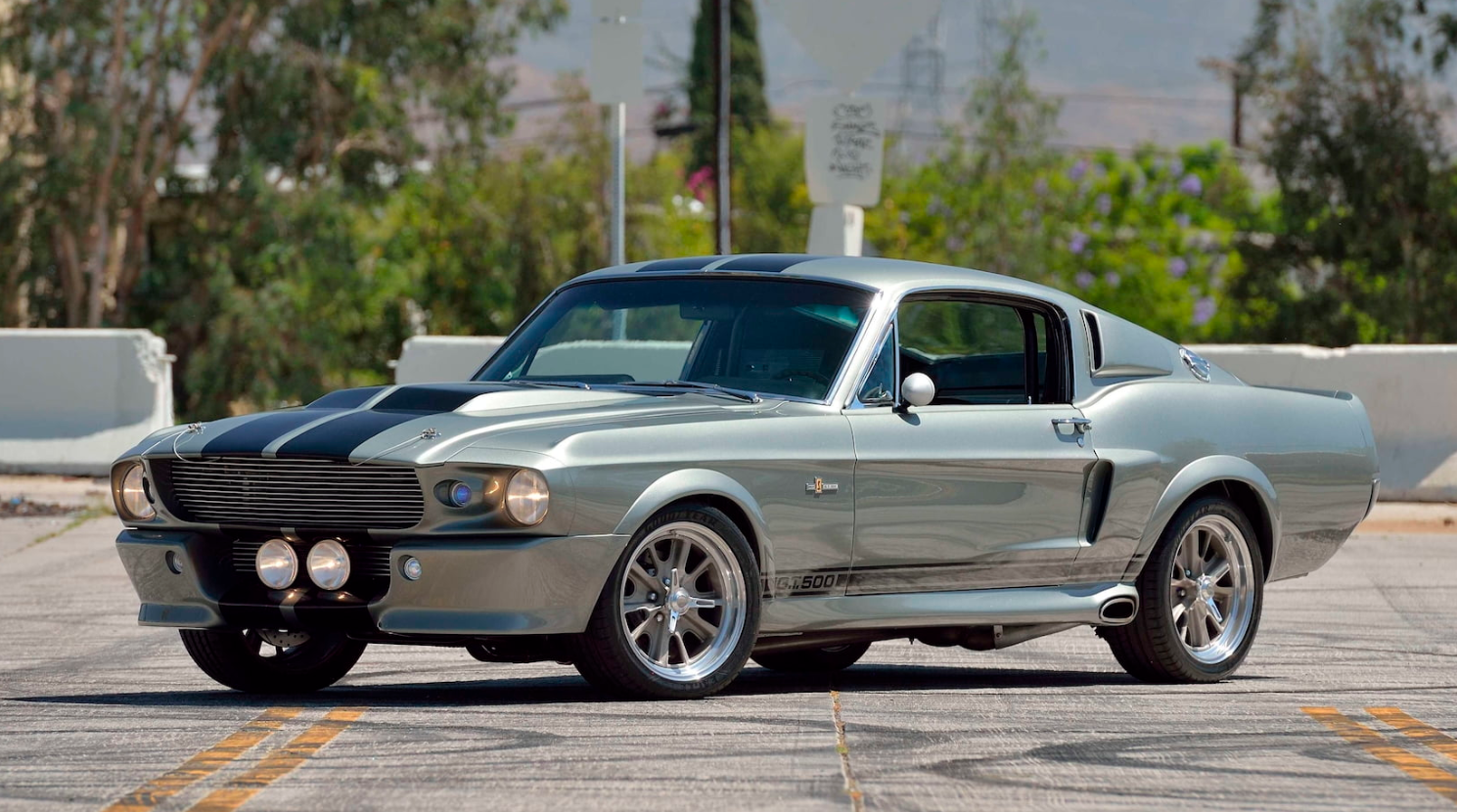 Nicolas Cage's master car thief danced with a custom 1967 Ford Shelby Mustang GT500 fastback famously known as "Eleanor" in the 2000 remake of Gone in 60 Seconds. 
Now's your chance to buy her for yourself. 
One of 11 vintage Shelby-inspired 'Stangs reimagined by designer Chip Foose for the action-packed heist flick is headed to Mecum's Kissimmee, Florida auction in January.
 This particular model—labeled "The Dream Car" by the production team—was used to capture the highest-octane chase scenes, including the riveting sequence along the Los Angeles river.
With a pepper gray metallic coat with black stripes, the retro ride runs a remade version of Ford's 300-hp HiPo 351 (or 5.8-liter) V8 mated to a five-speed manual transmission with a hydraulic clutch.
Eleanor's sweetest feature by far: her nitrous oxide system (NOS). Yes, you really can up the output by 125 horses by pushing the "Go Baby Go" button located on the Hurst shifter— just like Cage's character did before outrunning a police helicopter in the film. 
Other head-spinning specs include a 10,000RPM column-mounted tachometer, racing-style lap belts, an 18-rivet French-made Lecara wood steering wheel, a trunk-mounted fuel cell, and Halibrand-style rims with custom 10-spoke spinners. 
With only 90 miles on the odometer, don't be surprised if Eleanor fetches a six-figure price come January. 
Head to Mecum's website for more details.