This 600 HP-Plus 'Dukes of Hazzard' Dodge Charger Can Now Be Yours
Bo and Luke Duke would definitely approve.
Not long ago, John Schneider—Bo Duke in the high-octane 1980s sitcom The Dukes of Hazzard—sold his personal General Lee. Luckily, an expertly crafted recreation of the iconic 1969 Dodge Charger, driven by Bo and brother Luke Duke (Tom Wopat) in the show, will still be available for bidding at an upcoming auction by Barrett-Jackson.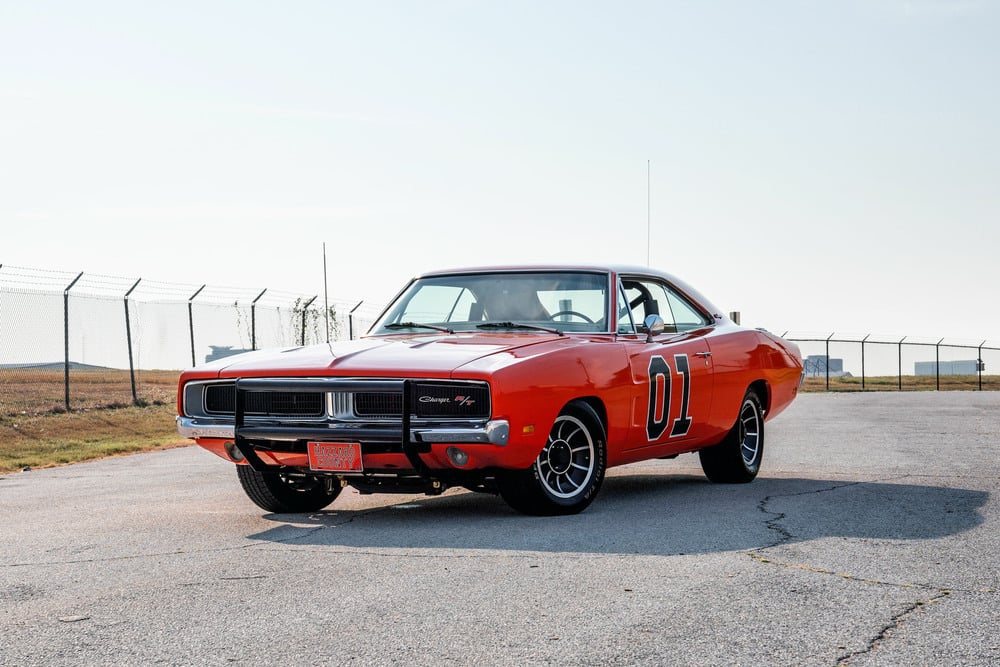 Hi Consumption notes that this custom pony car is dolled up in the same nostalgic orange colorway and polished bodywork as the Charger made famous by the series, which ran from 1979 to 1985.
The Confederate flag hood decal and license plates, however, are no longer available. 
There's a monstrous air-gap intake-fed 510ci V8 iron-block V8 under the hood that channels upwards of 600 horses through a bespoke four-speed automatic transmission.
The suspension comes equipped with custom brakes and a street-spec Coilover system. Despite its decidedly loud looks, this Charger could function as a daily driver. 
As with the original muscle car, there isn't anything high-tech or fussy in the cockpit. The interior is fully restored and finished in tan, and the General has new analog gauges, a restored console, an aftermarket shifter, and a Smith Bros roll bar.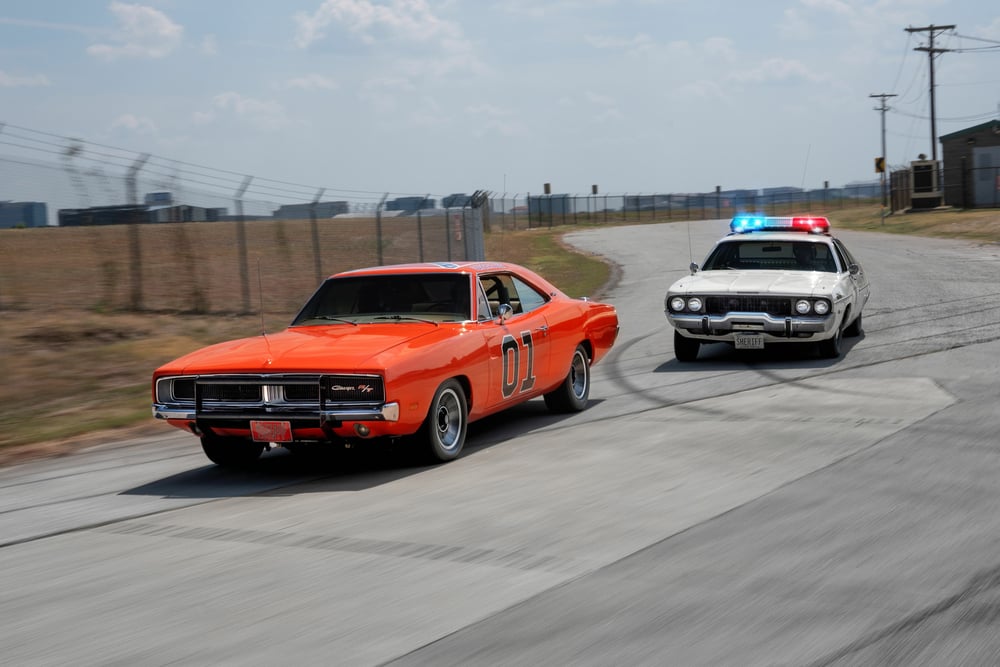 Best of all, the Charger will be sold as a pair with a 1972 Plymouth police cruiser replica, complete with working lights, a siren, and Hazzard County sheriff decals.
Both will hit the auction block at Barrett-Jackson's Las Vegas event in early October. Learn more here.