This Exquisitely-Restored 1969 Ford Mustang Shelby Fastback Can Be Yours
Own a piece of muscle car history.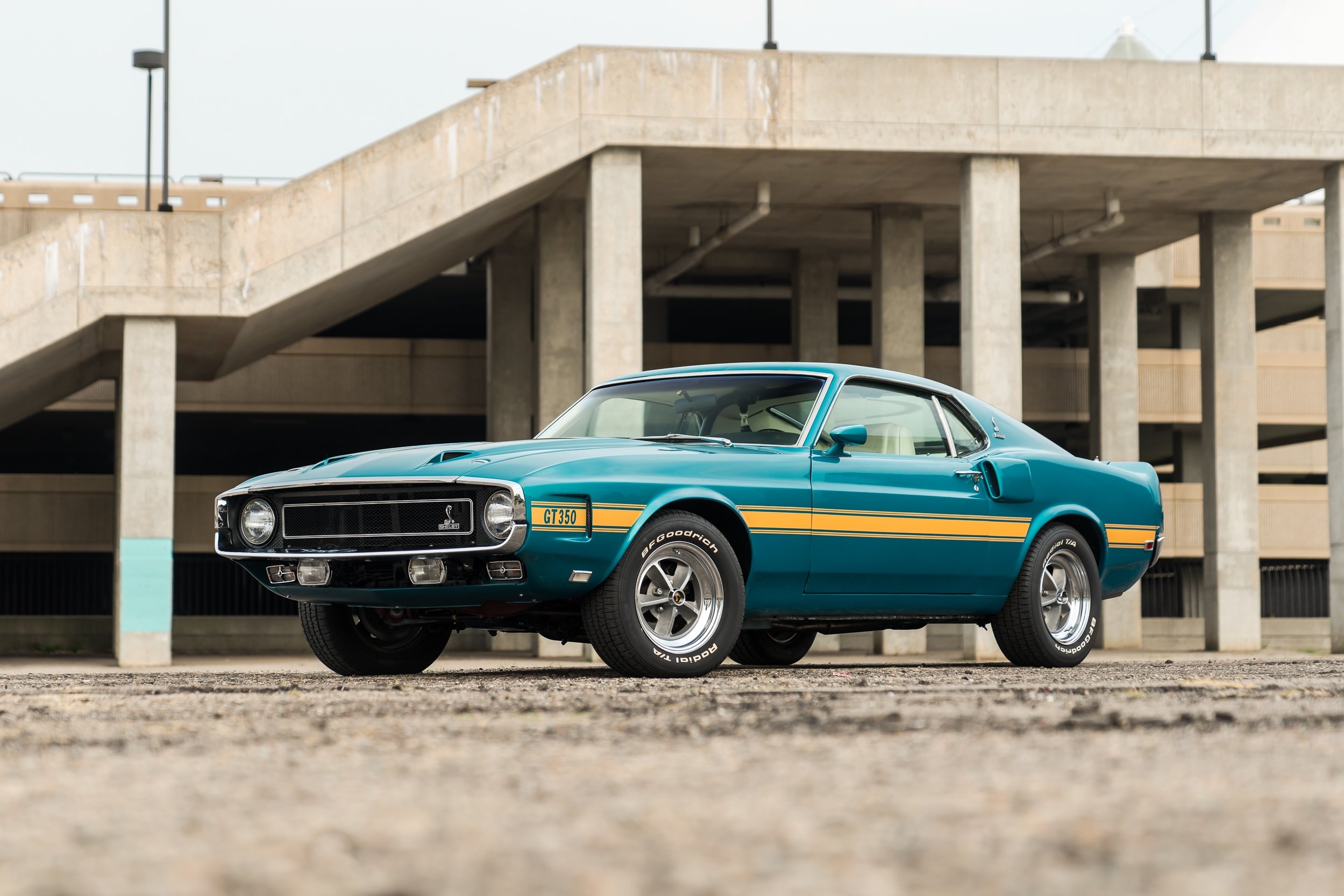 The 1960s saw the birth of a truly legendary muscle car in the Ford Mustang Shelby GT350, and classiccars.com has a fully restored 1969-dated version of the fastback coupe on sale right now. 
Among the 5.-8-liter Windsor V8-powered example's  rarest features is its Gulfstream Aqua paint coat with White Clarion Knit/Corinthian Vinyl bucket seats, a colorway that only appears on 18 other vehicles from that model year. In addition to being one of only five equipped with a Traction Lok diff, the vintage GT350 was originally ordered with the following features:
FMX Cruise-O-Matic Transmission
Visibility Group
Goodyear Brand Name Tires
Sport Deck Rear Seat
Power Front Dic Brakes
Power Steering
Tilt-Away Steering Wheel
Air Conditioner – Selectaire
AM Radio
Tinted Glass-Complete
Deluxe Belts/Warning Light
Tachometer and Trip Odometer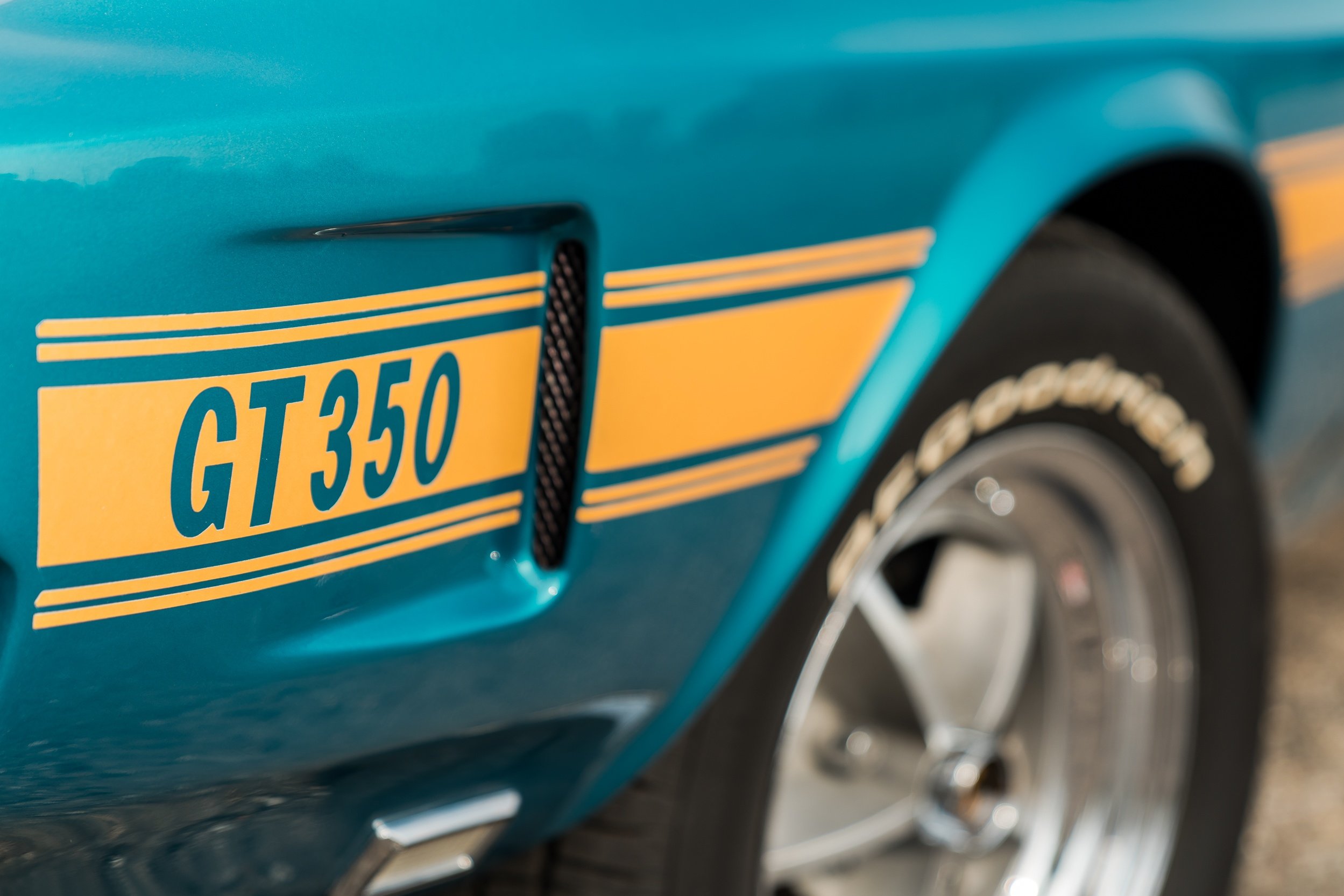 As for provenance, the retro ride was originally purchased at a New York City dealership in 1969 by Hertz and incorporated to the rental car company's then-popular Rent-A-Racer program. It was driven 77,246 miles before being acquired by its current owner, who only put 118 more miles on the odometer.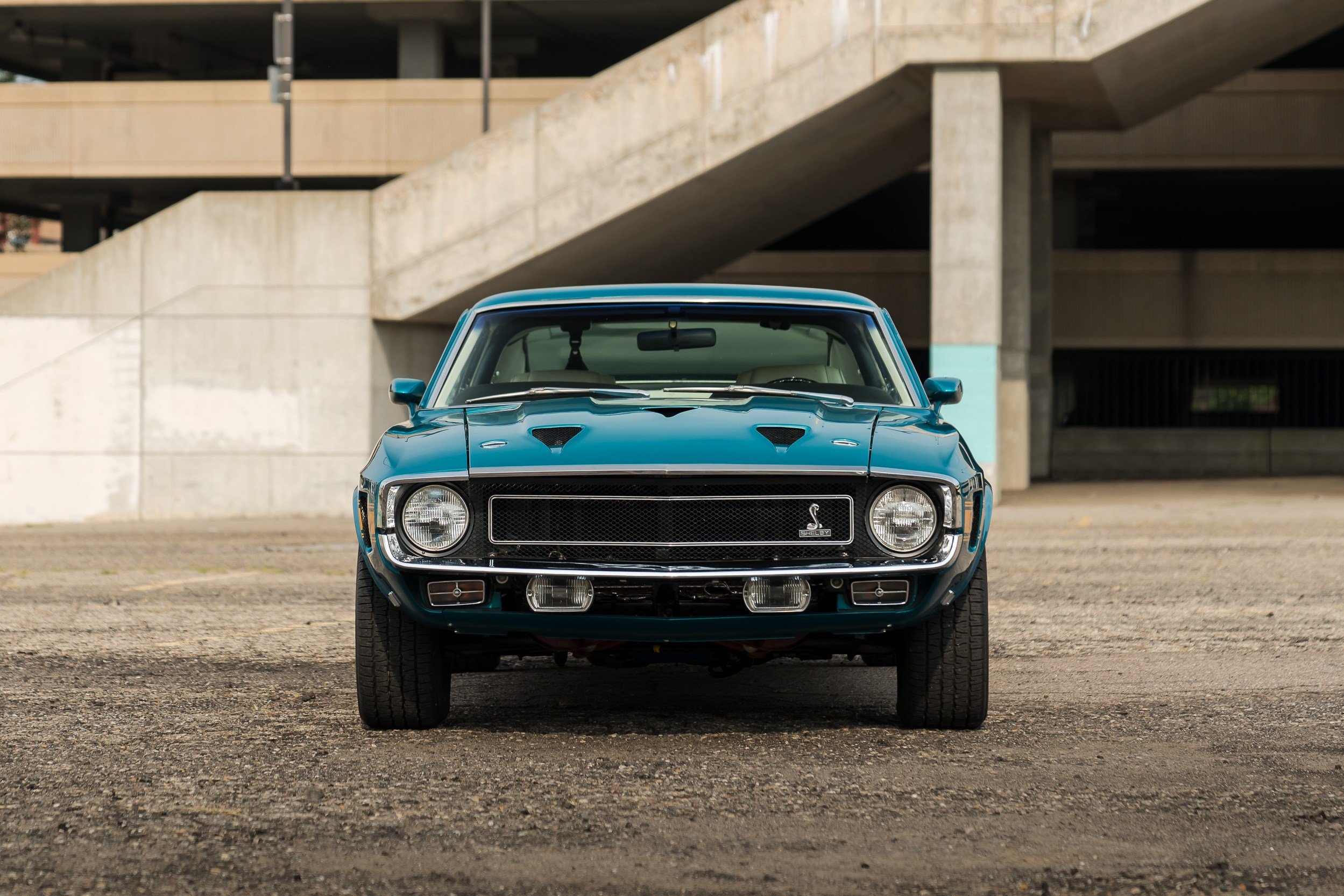 Presented with a framed Elite Marti Report history, spare wheel and jack, this 1969 Ford Mustang Shelby GT350 is available to purchase now. Visit classiccars.com for further details.