Why The New Corvette Grand Sport Drives Like a Dream
It boasts some of the best features of the pricier, more powerful Z06.
Corvettes belong at the race track, where we can thrash them without endangering fellow drivers or our own licenses. But even cars as capable as the Corvette Stingray falter when exposed to the pitiless crucible of the track, even when we aren't actually racing anyone. That's why Chevrolet created the Corvette Grand Sport.
https://www.youtube.com/watch?v=WWMudt0HdIs
The Grand Sport enjoys all of the track-ready upgrades of the supercharged Z06, but without that car's more muscular 650 hp engine and beefier price tag. 
Instead, the Grand Sport coupe starts at $66,445. That includes all of the $80K-plus Z06's race-spec springs and anti-sway bars, Michelin Pilot Super Sport tires, forged aluminum wheels, and six-piston monobloc Brembo brakes.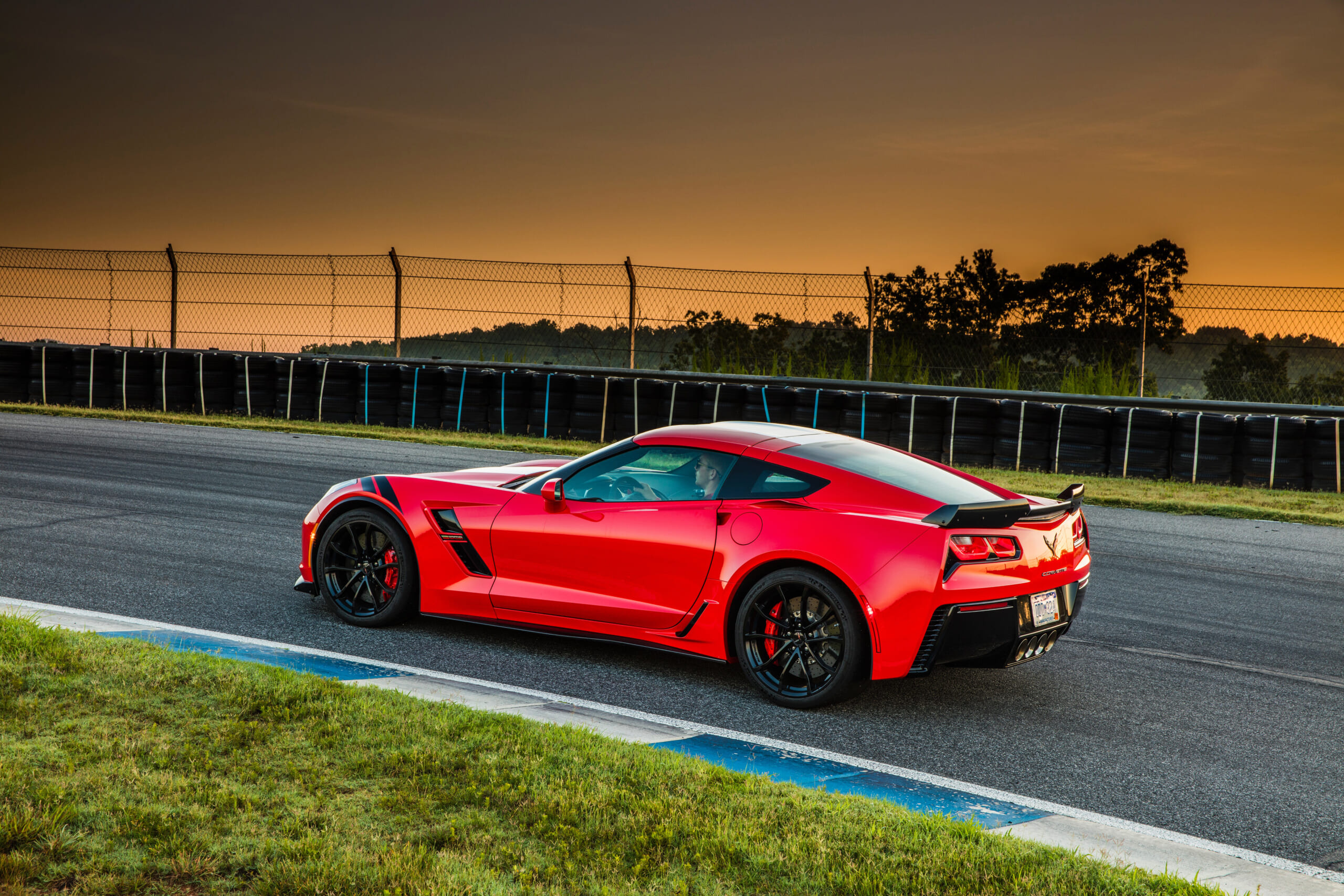 And although the Grand Sport relies on the Stingray's naturally aspirated 460-horsepower 6.2-liter V8, the engine is prepped for the high cornering forces of the track with a race-ready dry sump oil system that collects oil in a dedicated tank, rather than in the engine's sump pan.
And who wants to hide this added capability beneath standard Stingray bodywork? The Grand Sport wears the Z06's wider carbon fiber body panels for a more aggressive look. That includes more effective air intake scoops and a massive rear spoiler for maximum high-speed aerodynamic downforce.
The optional Z07 performance package adds stickier Michelin Pilot Super Sport 2 tires and carbon ceramic brake rotors, producing 1.2 g of cornering force, 0-60 mph acceleration of 3.6 seconds, 11.8-second quarter-mile and 60-0 mph braking of less than 100 feet, putting it solidly into race car territory.
Fortunately, the Corvette has a built-in performance data recorder and video camera, making it easy to measure your own runs. 
In the end, it's just a matter of whether you're satisfied with the impressive features of the Grand Sport, or want to splash out a little extra cash on the more muscular Z06. Hey, there are worse things in life to ponder.