The Sporty New Mercedes AMG GLC43 Blends the Best of Coupe and SUV
This twin-turbo Benz just might be the crossover you've been waiting for.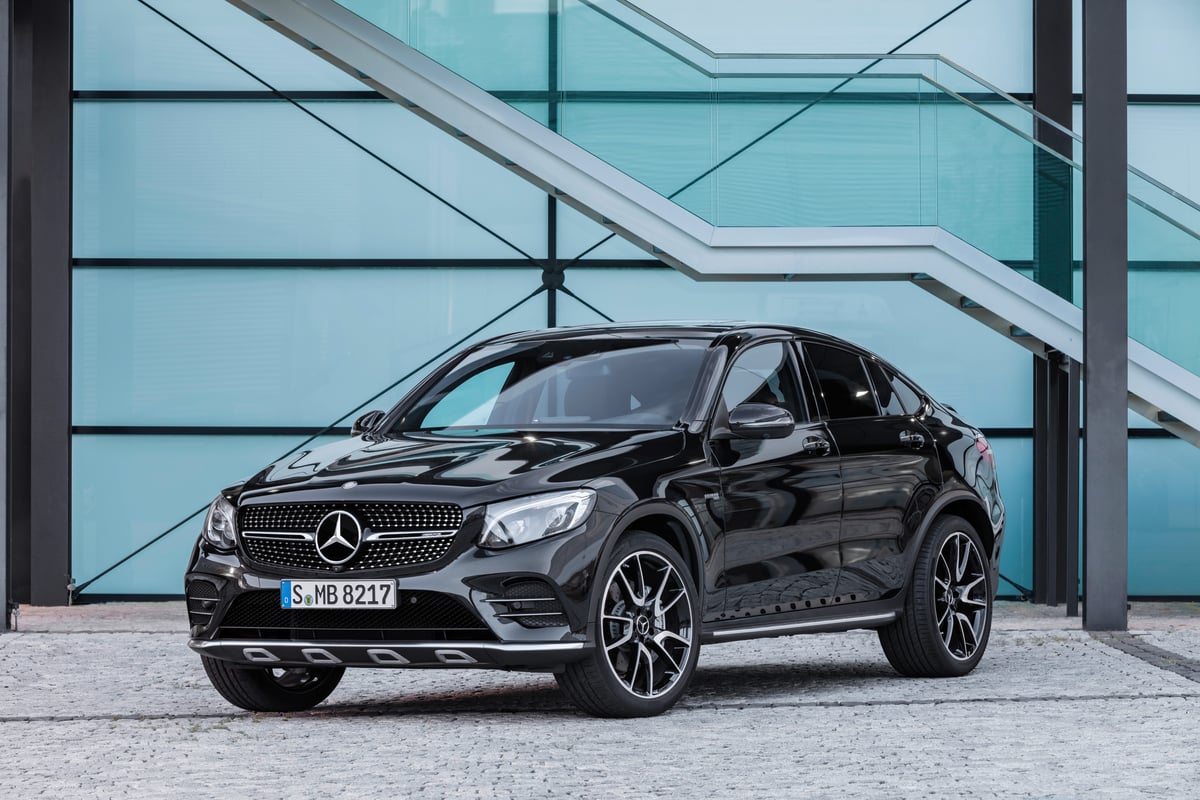 Mercedes has taken note of growing interest among luxury car drivers for high-performance machines with sleek sheetmetal that include some of the spaciousness, comfort and practicality of an SUV.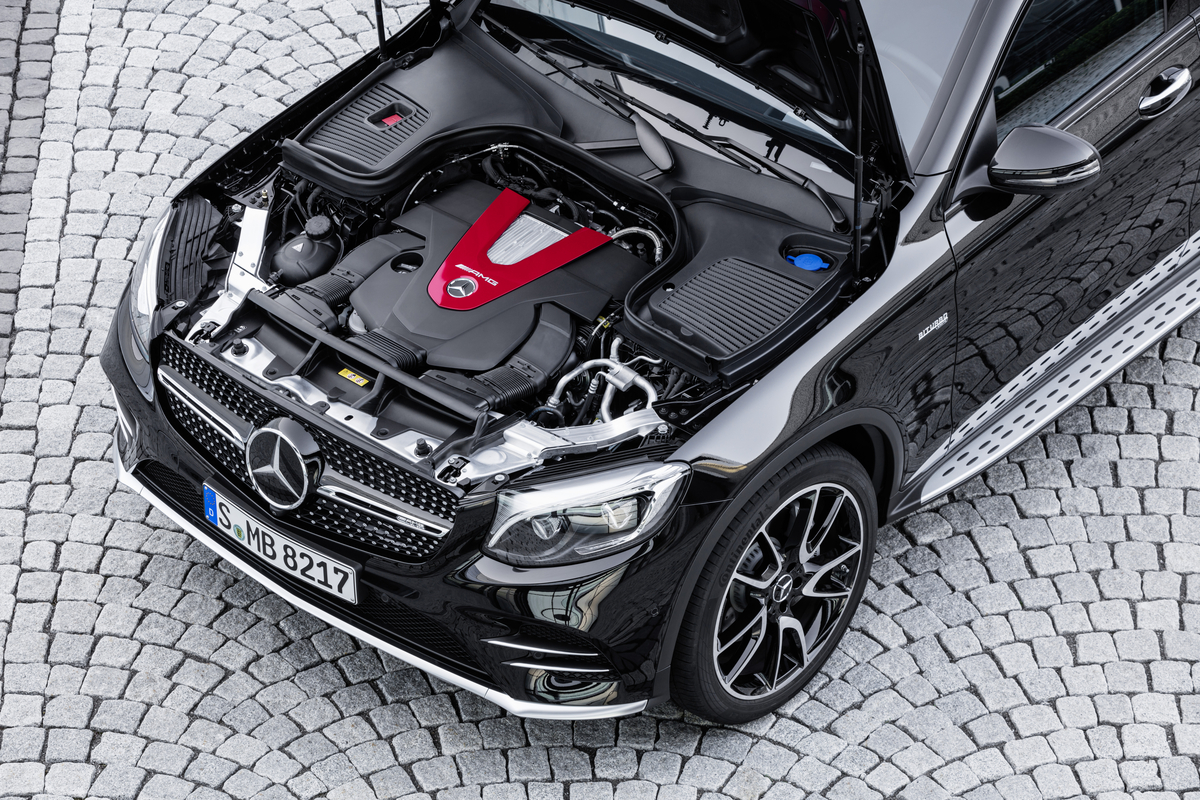 The result is the Mercedes-AMG GLC43 Coupe, a 362-horsepower twin-turbo V6 crossover coupe in the vein of the BMW X6 M. 
Mercedes promises that this four-door coupe provides the high seating position and flexible interior configuration drivers want, with a gutsy engine that is matched to a sporty, rear-drive-biased all-wheel-drive system.
"The new GLC43 Coupe is characterized by a high level of agility and sporty driving dynamics. With its expressive design and high everyday practicality, the coupe is able to appeal to new target audiences," according to Tobias Moers, chairman of Mercedes-AMG's board of management.
The car's all-wheel drive system sends 69 percent of the engine's power to the rear wheels in normal circumstances, providing the feel of a rear-drive sport coupe rather than a ponderous all-wheel drive SUV. 
Despite its asphalt-shredding performance focus, the GLC43's air suspension system can boost ride height, letting the all-wheel-drive traction power over off-road trails when needed to reach that summer cabin or for churning through snow to the ski chalet.
Aluminum wheels up to 21 inches in diameter are available, so the GLC43's rolling stock is optimized for impressing the crowd at the valet line more than rock-bashing off-road driving.
The Mercedes-AMG GLC43 debuts Sept. 28 at the Paris Motor Show, with additional details to come at that time. It should reach US dealers in the first quarter of 2017.