The New Ford GT '67 Heritage Edition Is the Definition of Retro-Cool
Go back to the future in this sexy beast.
Ford memorably upset Ferrari with its GT40 race cars at the 24 Hours of Le Mans in 1966, a feat duplicated a half-century later when the new Ford GT won its class at the race in 2016.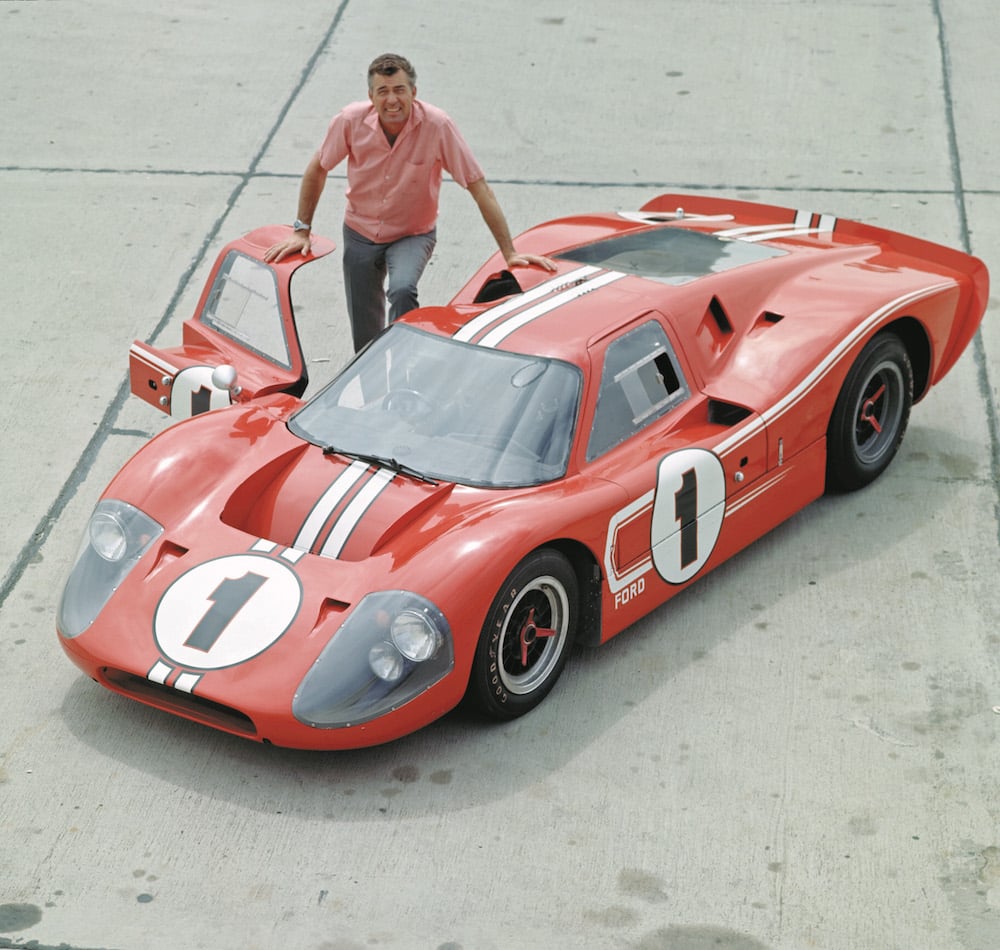 But that Ford win was only the first of three in a row by the GT40, and to commemorate the 1967 victory, Ford is painting new GTs in the same red-and-white livery as that race-winning GT40 from 1967.
The "Race Red" 2018 Ford GT '67 Heritage Edition follows the black 2017 Ford GT Heritage Edition, which commemorated the first Le Mans-winning car from 1966.
"In creating a worthy successor to the 2017 Heritage edition, we logically looked at our next historic Le Mans victory with the all-American team of [drivers] Dan Gurney and A.J. Foyt," said Dave Pericak, global director Ford Performance. "The 2018 Ford GT '67 Heritage edition pays homage to that win, with a modern take on one of the most important vehicles in Ford's storied history of racing."
While the red-and-white exterior with the big number one on it makes it easy to evoke the appearance of the original race car, the interior also gets its own unique touches to make the heritage edition different from run-of-the-mill GTs.
That includes leather trim with red accent stitching on the carbon fiber seats and steering wheel, as well as red seat belts. The stainless steel dashboard, doorsill and cross-brace appliques are now in a dark satin finish rather than polished bright.
Ford says the '67 Heritage Edition will be available in limited numbers for model year 2018, but that goes without saying when they are only building 250 GTs next year anyway. Those slots to purchase a car were selected through a rigorous application process. No word on how the '67 Heritage Edition customers will be chosen. Rock, paper, scissors?