Ford Just Launched Its Quickest Mustang Ever, And Whoops You Just Missed It
It rockets to 60 mph in under 4 seconds.
The Quarter Horse breed draws its name from their unique alacrity in racing through a quarter mile from a standstill. Ford may well be looking at a special Quarter Horse edition of the 2018 Mustang GT, because the newest pony car is also the quickest accelerating Mustang ever.
For 2018, the Mustang GT rockets to 60 mph in less than four seconds, making it quicker than a Porsche 911 Carrera.
https://www.youtube.com/watch?v=X1hyJceAW-s
This newfound speed is courtesy of an upgraded 5.0-liter V8, which now produces 460 horsepower and 420 lb.-ft. torque, increases of 25 horsepower and 20 lb.-ft. from the 2017 model. This come as a result of installation of duel fuel injection systems; a high-pressure direct injection system and a low-pressure port injection system.
There is also an all-new 10-speed automatic transmission, which lets the 'Stang rip rapidly through closely spaced ratios to keep the engine revving in the sweet spot of its power band.
And new Drag Strip mode software keeps the engine pouring the power on, even during gear changes, so there's no brief lapse in power on upshifts. 
"Typically, when you shift gears, you give up time," explained Mustang chief engineer Carl Widmann. "In Drag Strip mode, the engine torque doesn't drop when you're shifting. You get peak engine torque and horsepower straight through thanks to our new Ford-built 10-speed transmission."
"Gearing matters, Widmann added, "and in Drag Strip mode, this car launches better than ever off the line."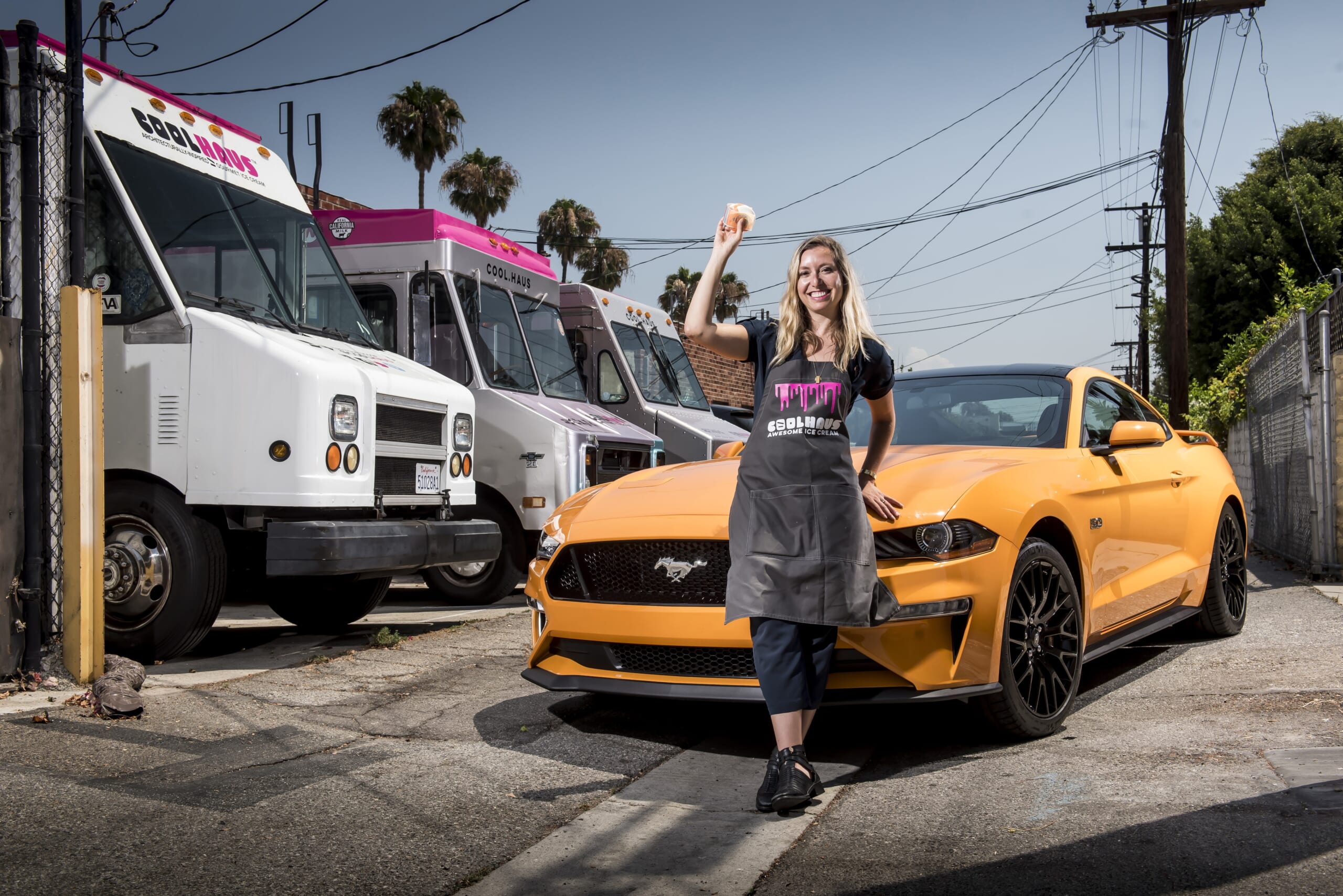 With more power and better performance to go with revised sheetmetal, the 2018 Mustang will probably get a good launch out of showrooms this fall too.