The Souped-Up New Mazda Miata Is the Definitive Starter Sports Car
Learn to drive fast in this.
Among sports car fans, the saying goes that Mazda MX-5 "Miata" stands for "Miata Is Always The Answer," when discussing the best sports cars. But for the latest generation car, which arrived in 2016, even such true believers were left with doubts because the new car actually had less power than the outgoing 2015 model.
That's sacrilege among the faithful, so Mazda scrambled to make this right, so maybe now the saying is "More Power Is Always The Answer."
Mazda engineer Dave Coleman explained that the company planned to swap the old car's 2.0-liter engine for puny 129-horsepower 1.5-liter powerplant. Coleman and the rest of the U.S. contingent rebelled and fought for a version of the 2.0-liter Skyactiv-G engine in the Mazda3.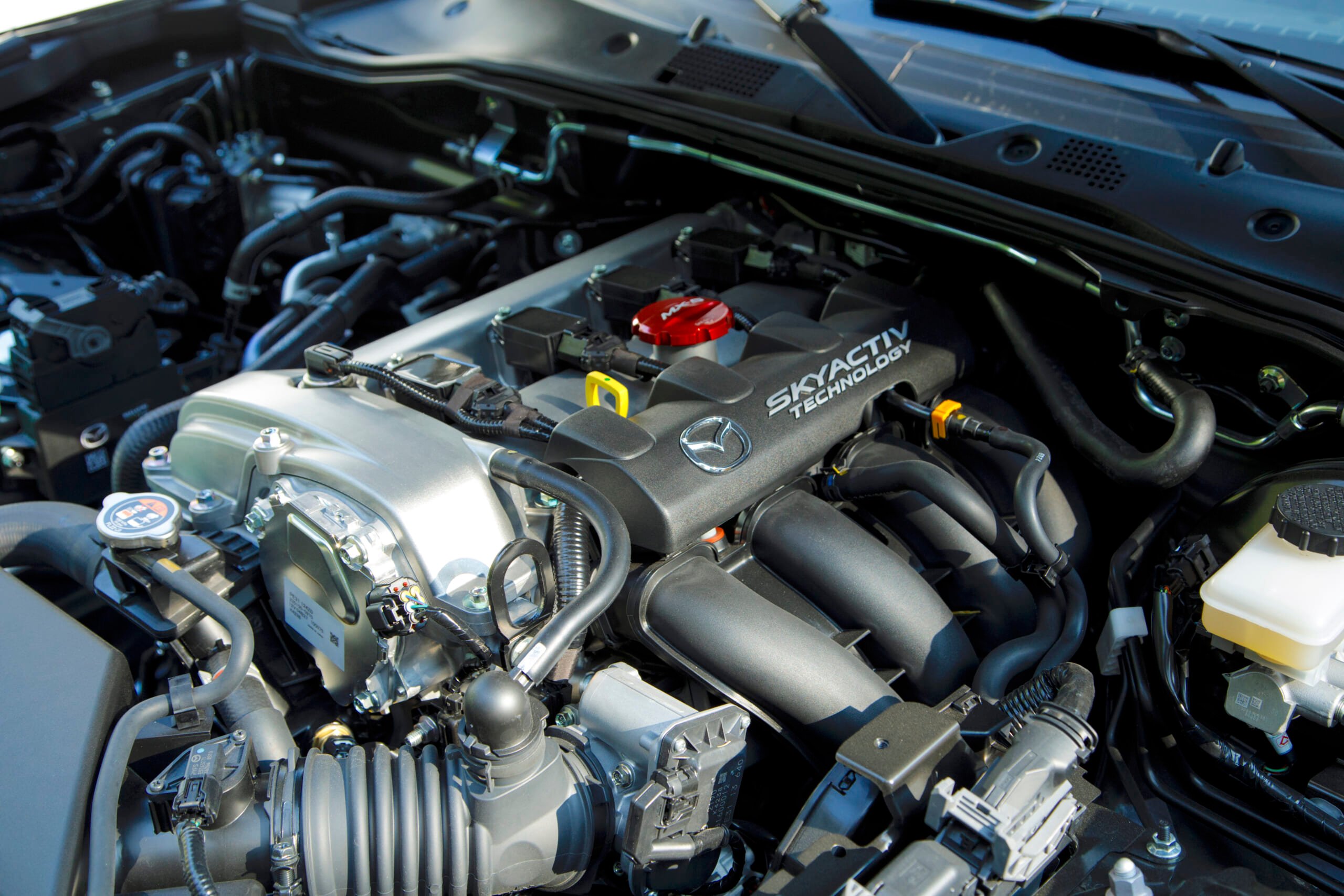 But at 155 horsepower, this engine was less powerful than the outgoing 167-horsepower engine, a development that didn't sit well with sport car fans. So Mazda went to work developing a proper version of the engine for the 2019 Miata, which is arriving with 181 horsepower.
Maybe just as importantly, the old engine was a slow-revving fuel economy design. The new 2019 Miata engine has lighter pistons and connecting rods in addition to a slew of other upgrades that boost the engine's power peak to 7,000 rpm instead of the 2018 engine's 6,000 rpm peak.
For better appreciation of the sound of that extra thousand revs, Mazda also improved the muffler, and Coleman showed a chart that he said proves the sound is better than before, though he admitted that how it shows that isn't really apparent. In any case, we agreed with him that the Miata sounds even better than before, which is an important part of the sensory experience of sports car enjoyment.
And while the Miata has been universally recognized as possessing the best manual transmission shifter in the galaxy, the 2019 edition boasts one with shorter, quicker throws to widen the gap over any pretenders to the shifter throne.
A much appreciated, long-sought addition is a tilting and telescoping steering column. When a cockpit is as cramped as the Miata's is, the driver has to be positioned exactly right to fit, and letting us adjust the steering wheel's position to accommodate this is an important improvement.
The folding hardtop 2019 MX-5 Miata RF should be heading to dealers imminently, with a starting price of $32,345. The lighter, less-expensive folding soft top versions will follow later this fall, but the price has not yet been released.