Porsche Reveals New Limited Edition 911 Speedster With Racing Genes
Go from zero to 60 in under four seconds with this six-speed supercar.
Porsche
Porsche is saying farewell to the 991-generation of the 911 with a racing-inspired edition of the celebrated German supercar. 
Bearing a a number of track-worthy components from the championship-winning 911 GT3, the new Porsche 911 Speedster made its debut at the New York International Auto Show.
Motor Trend notes that its hefty 4.0-liter flat-six now produces 502-horsepower thanks to individual throttle bodies transplanted from the performance racer's engine. The Speedster also shares the GTR's chassis, carbon-ceramic brakes and lack of air conditioning, which saves weight.
While the metal shell is in the style of heavier 911 Carrera 4 Cabriolet convertible, its manually deployed fabric roof and extensive carbon fiber components make for an even trimmer profile.
All of that dieting helps the Speedster get to 60 mph in 3.8 seconds and max out at 192 mph. 
Our favorite part by far is its transmission: a GT Sport six-speed manual gearbox. Good luck finding a new sports car with one of those five years from now.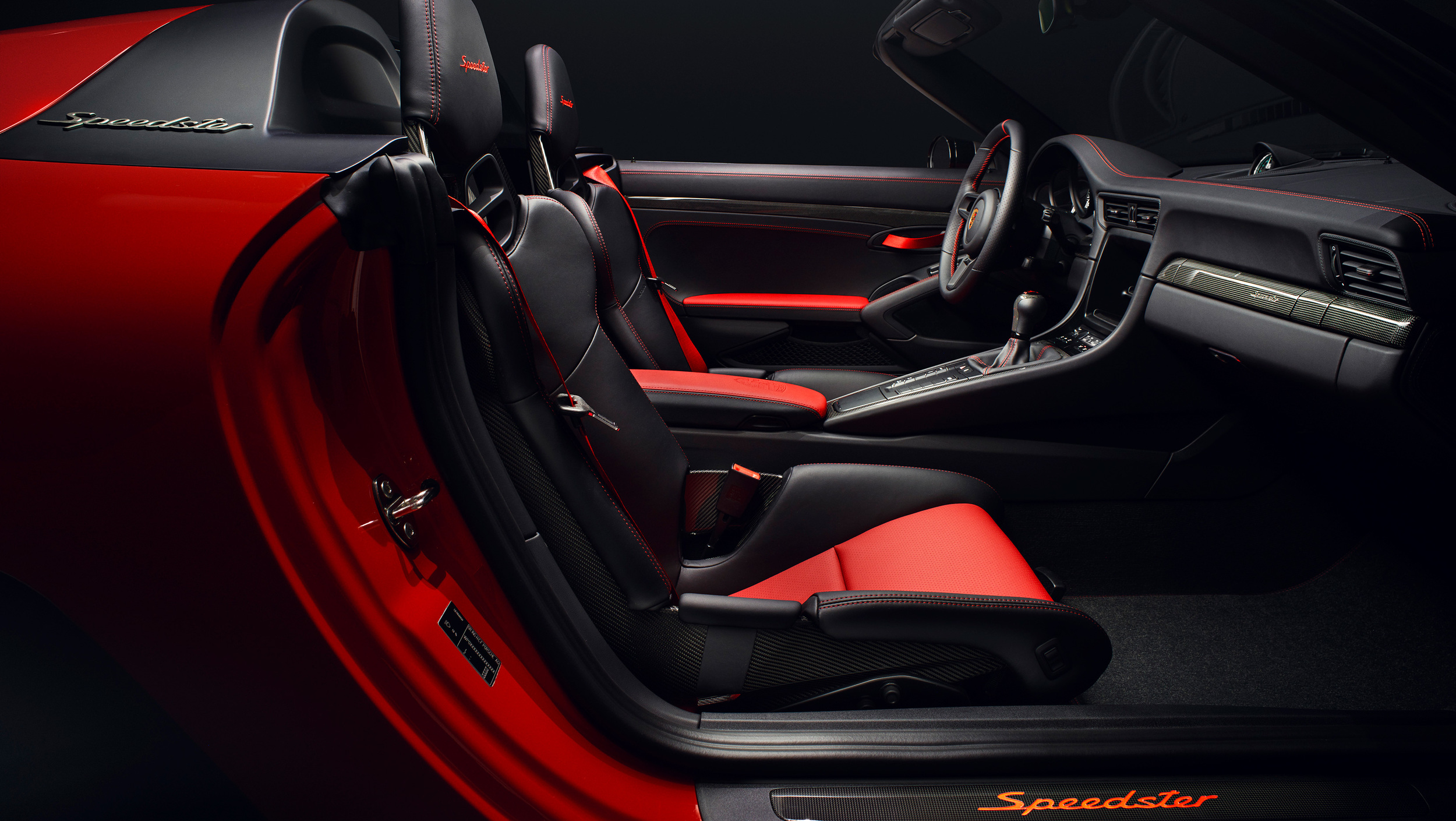 The only downside is that the 2019 Porsche 911 Speedster is limited to 1,948 units—a  number that references the year in which the company was founded—and carries a slightly ridiculous price tag of $274,500. 
Sure, you could get a faster roadster with a bigger engine, automatic roof and air conditioning—like the Lamborghini Huracan Evo Spyder—for about that much. 
But who wants paddle shifters when you can have a stick?