This Retro 1970s Ford F-150 Package Will Take You Back in Time
Classic styling and a surprisingly cheap price.
Beechmont Ford
Resto-modding a 1970s-era Ford F-150 properly will almost certainly cost tens of thousands. But what if you went the other direction by starting with a modern model and adding retro flare?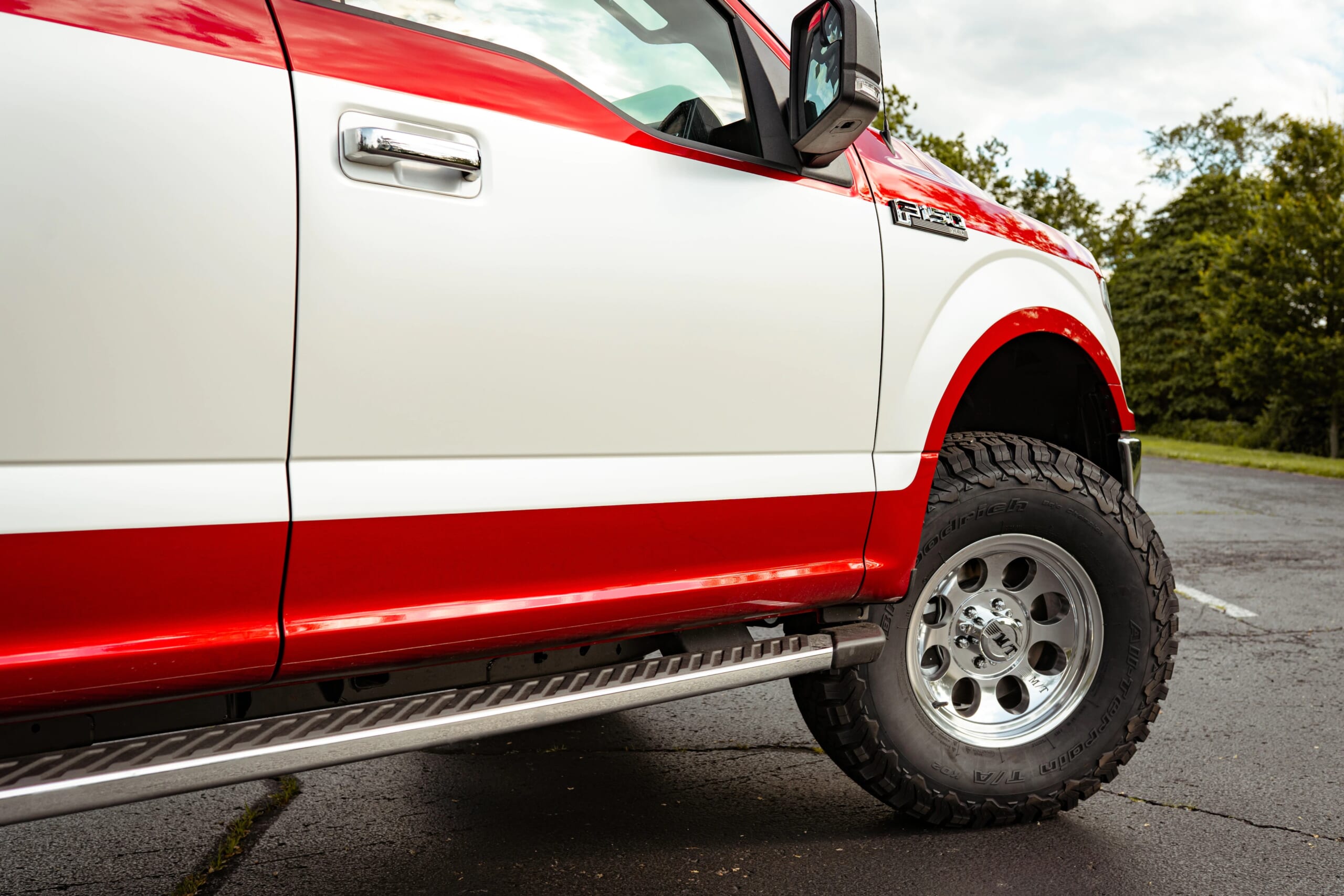 Cincinnati-based dealership Beechmont Ford is doing just that with its "2019 Retro BFP F-150" package. 
Meant to recall to Motor City-made trucks of the late-70s and early-80s, the body is finished in a two-tone paint coat with a gorgeous Satin Pearl White stripe.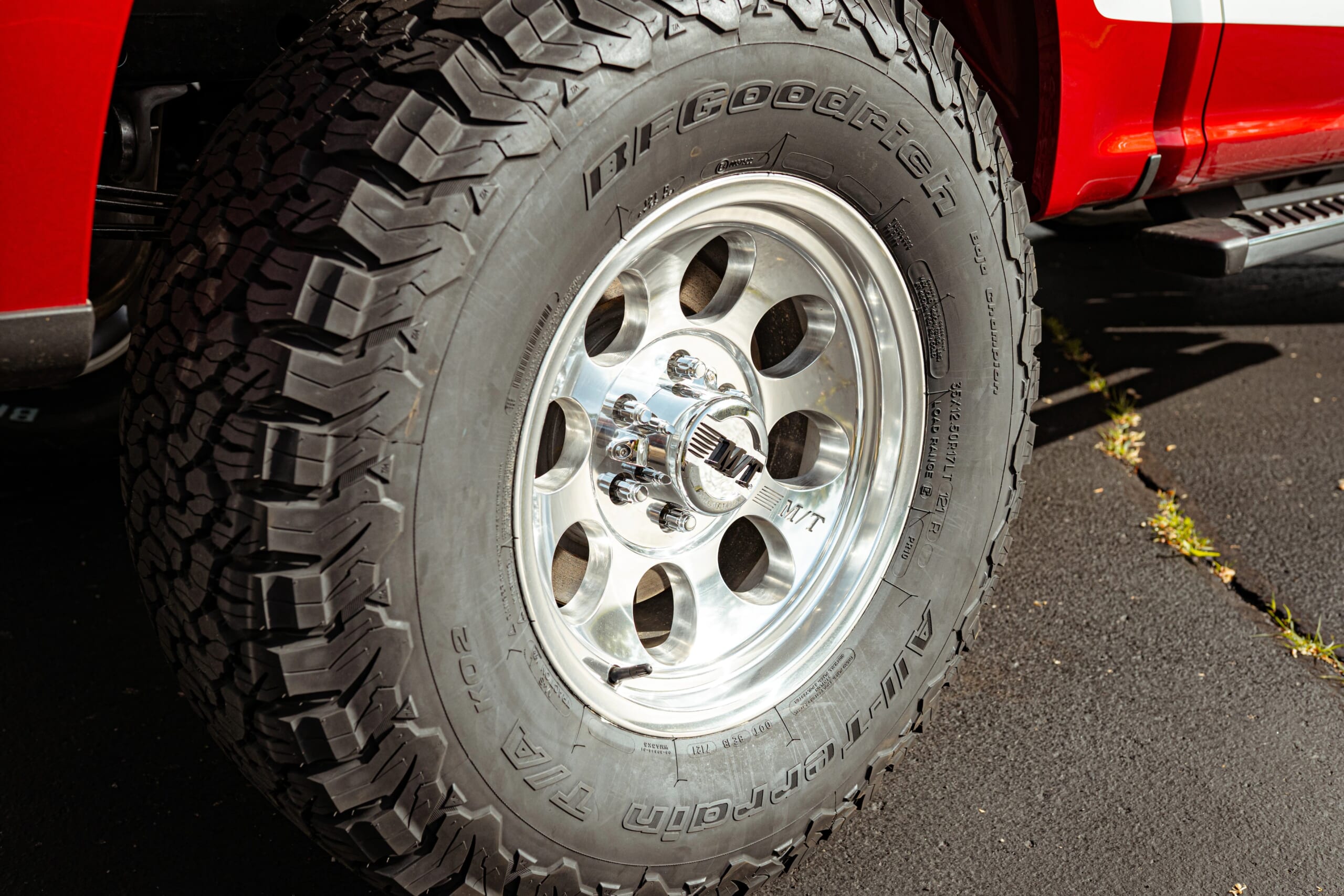 A 3.5-inch lift kit, performance exhaust, polished Mickey Thompson wheels, 35-inch all-terrain tires, and a blingy Black Horse bed rack equipped with fog lights round out the era-specific cues.
As The Drive notes, Beechmont Ford offers the package on any new F-150 on the lot regardless of powertrain, though one with XLT or Lariat Chrome trim is recommended.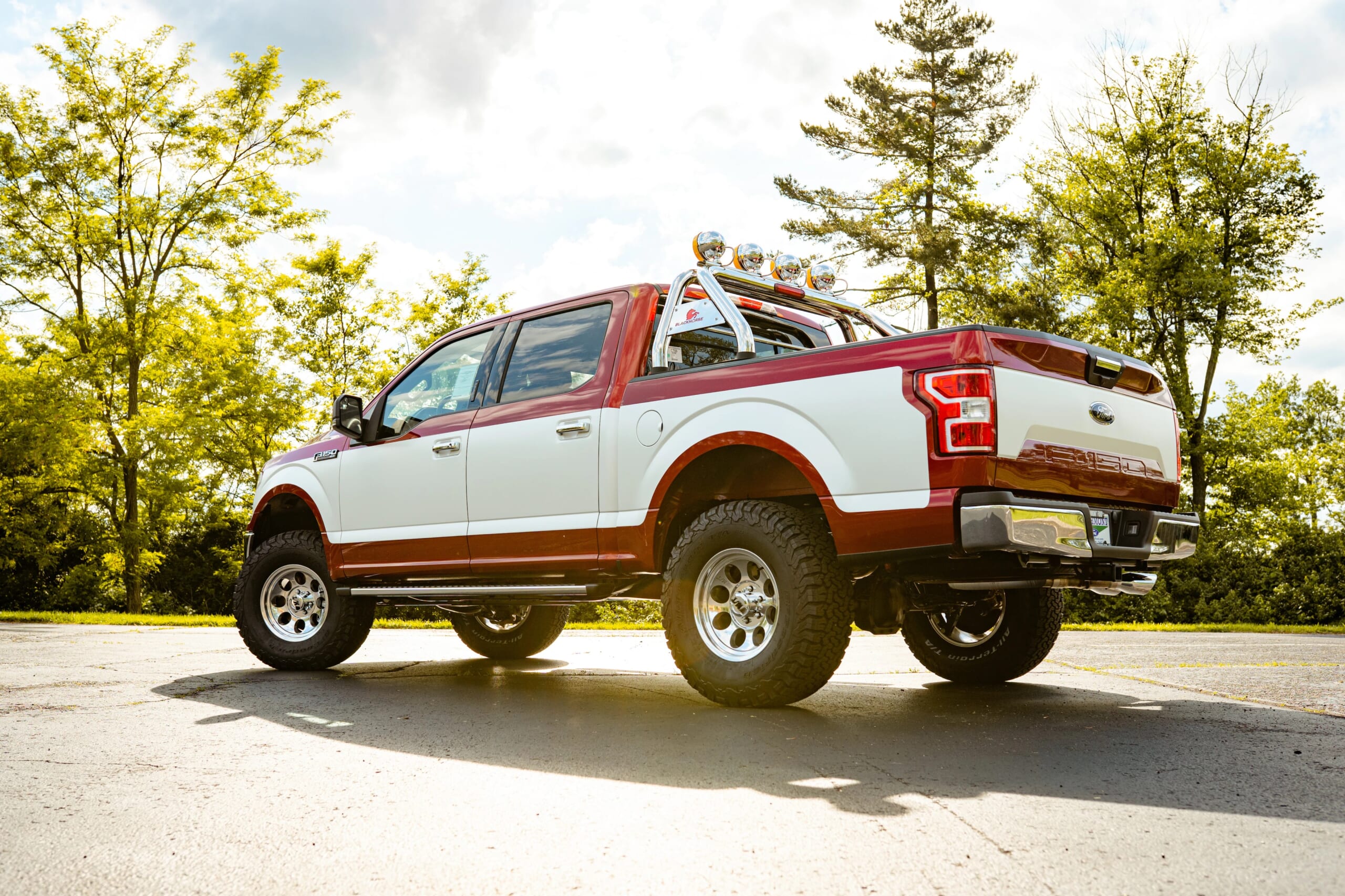 If you really want to go all out, spring for a model with a 5.0-liter V8 and supercharger by Roush Performance—you know, the same maniacs behind the F-150 Nitemare, aka the "world's quickest production pickup."
The best part is that the 2019 Retro BFP F-150 package starts at just $9,995. Like we said, you could spend a lot more to get this classic look.