This Custom 2019 Ford F-150 Raptor Is a Killer Performance Pickup
The Roush Raptor 4X4 is here to conquer dirt, sand and gravel.
Roush Performance
We have yet to see a custom Ford F-150 Raptor that isn't totally badass, and this beastly example from Roush Performance is no exception. 
The Michigan-based shop's 2019 Roush Raptor improves on the stock truck's trailblazing capability by swapping out Ford's standard rims for 20-inch off-road wheels with integrated bead protection and 35-inch BFGoodrich All-Terrain tires.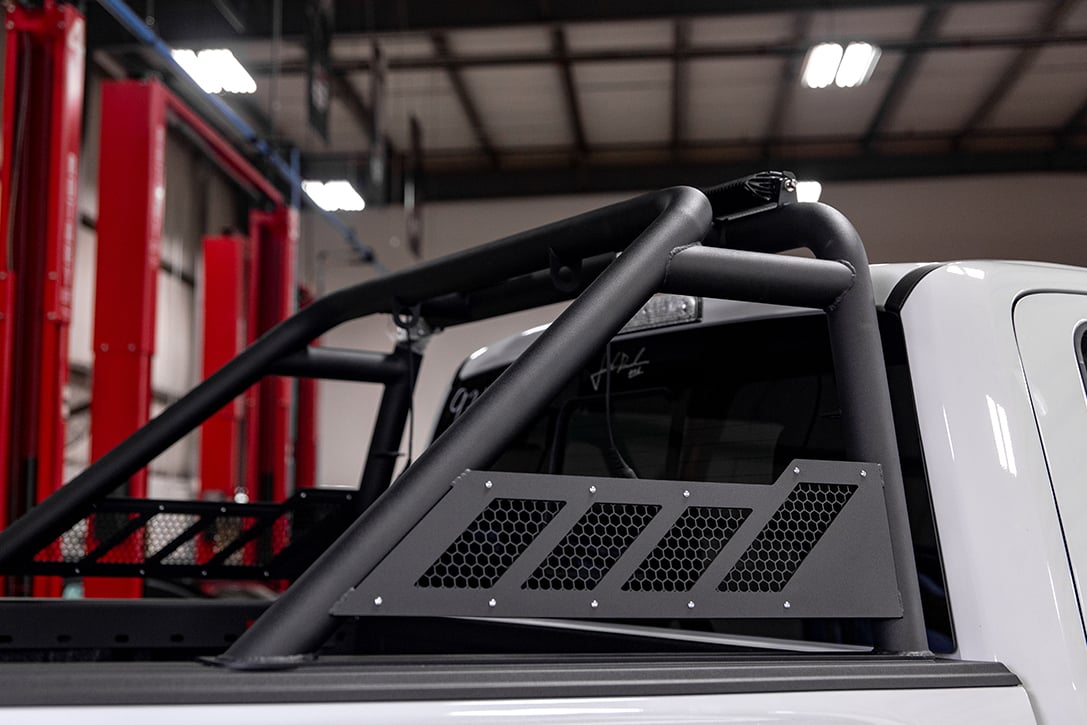 They also added a chase rack finished in a corrosion-resistant black coating that sits above the bed, so you can haul a spare tire without taking up precious cargo space. 
Other upgrades include axle-back exhaust tips that enhance the roar of the pickup's 450-horsepower, 3.5-liter V6, an overhauled gauge cluster and gigantic Roush decal that stretches across the windshield.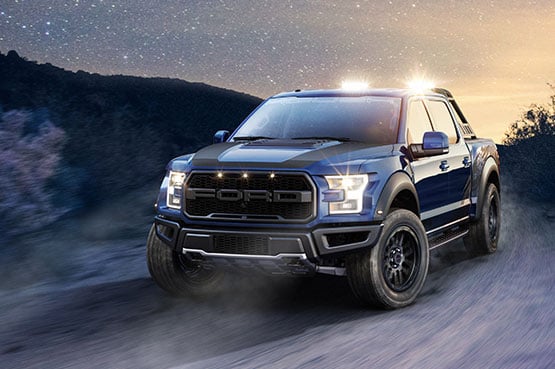 Motor 1 reports that a performance pack including a higher-flow 3.0-inch exhaust and cold air intake is on the way, but Roush hasn't released any specs. 
The 2019 Roush Raptor will run you $13,000 in addition to the SuperCab's $52,855 list price and comes with a three-year/36,000 mile limited warranty. 
Feel free to customize yours further on Roush's website.