The 2020 BMW Alpina B7 Is the World's Fastest Sedan
The performance-tuned Beamer beats the mighty Dodge Challenger Hellcat flat-out.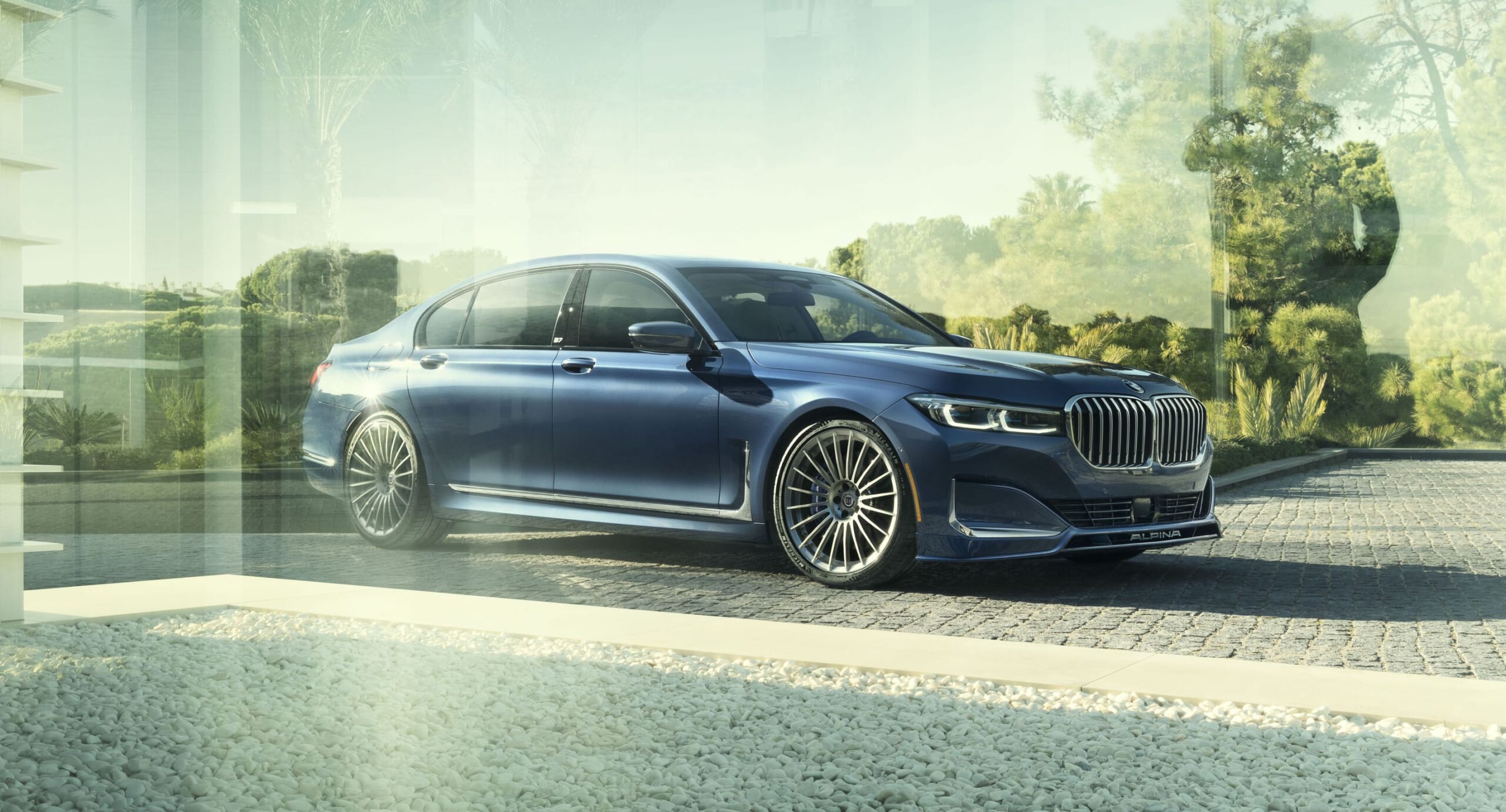 BMW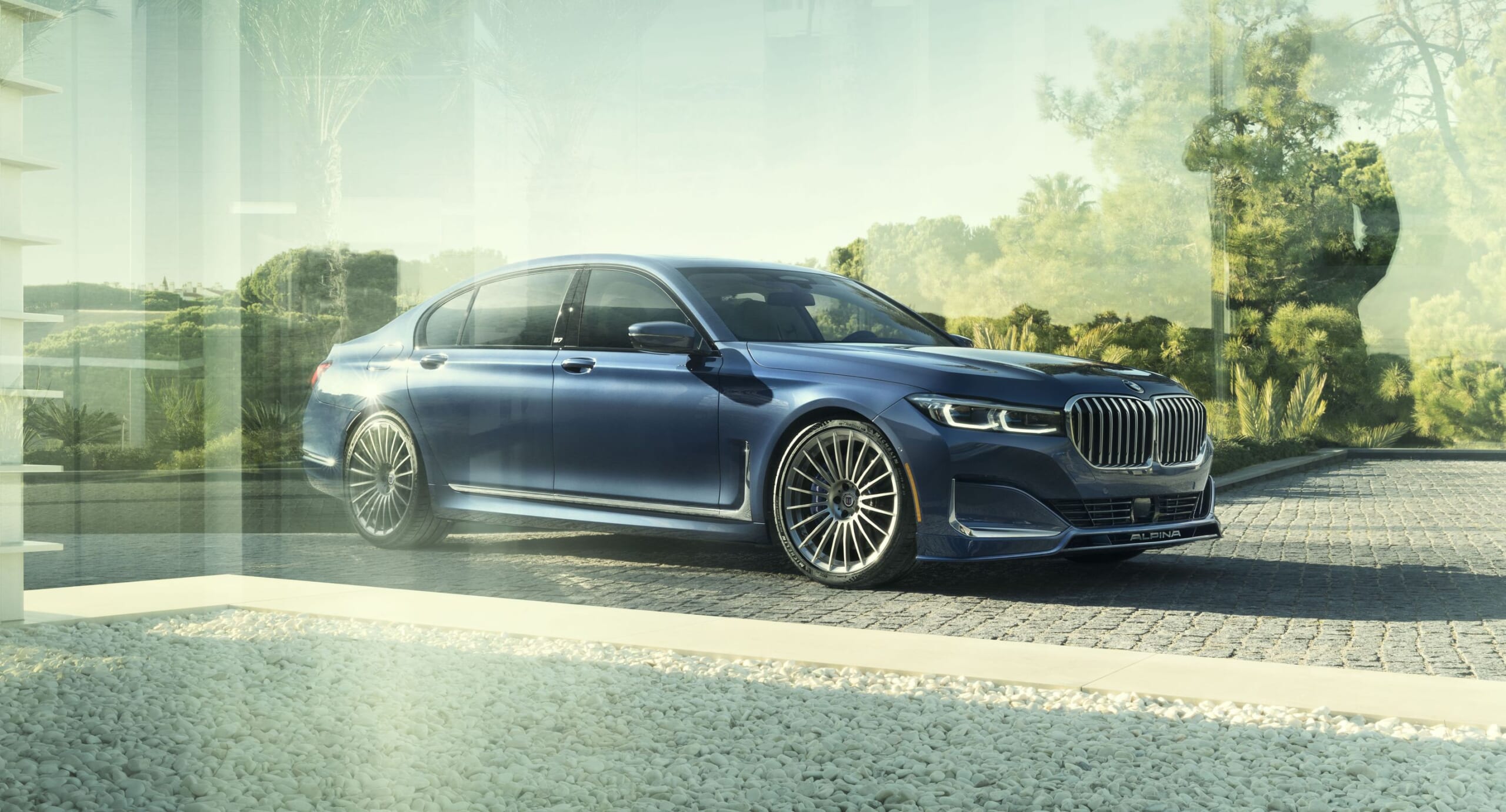 Sorry, Dodge: the 204-mph Challenger Hellcat Redeye has been stripped of the "world's fastest sedan" title by a BMW. 
Alpina—a Bavarian tuning house that's been tricking out Beamers for decades—just unleashed their new B7, which is based on the flagship model of the 2020 BMW 7-series.
We'll get to it: output of the German automaker's twin-turbo, 4.4-liter V8—the same engine used in the 750i and 8-series convertible—has been upped from 585 to 608 horsepower. 
In conjunction with what are presumably significant tweaks to the eight-speed automatic transmission and chassis, Aplina somehow managed to best the new M760i's top speed by a truly astounding 50 mph(!).  
Yes, that means the brazen German four-door tops out at 205 mph. It'll also rocket to 60 mph in 3.5 seconds on paper, though some speculate that the actual time could be even quicker.
Per Car and Driver, 
Alpina says the new B7 will hit 60 mph in 3.5 seconds, 0.1 second quicker than the outgoing car.

Given that we hit 60 in 3.4 with the previous model, we bet the new B7 will actually be in the 3.3-second range.
To make it all happen, you'll need to engage the B7's "Sport+ " mode, which adjusts all vehicle, drivetrain and suspension settings to achieve maximum performance and lowers the rider height at the touch of a button.
Other upgrades include larger brake discs, an upgraded infotainment system and a stainless-steel variable exhaust, plus minor variations to the body. Don't worry—Alpina left the giant new kidney grille as is. 
The 2020 B7 starts at $142,695. That's actually about $16,000 less than the V12-powered M760i. 
We'll take performance over engine size any day.