2020 Dodge Charger SRT Hellcat Widebody Is World's 'Fastest and Most Powerful Mass-Produced Sedan'
HELL YES.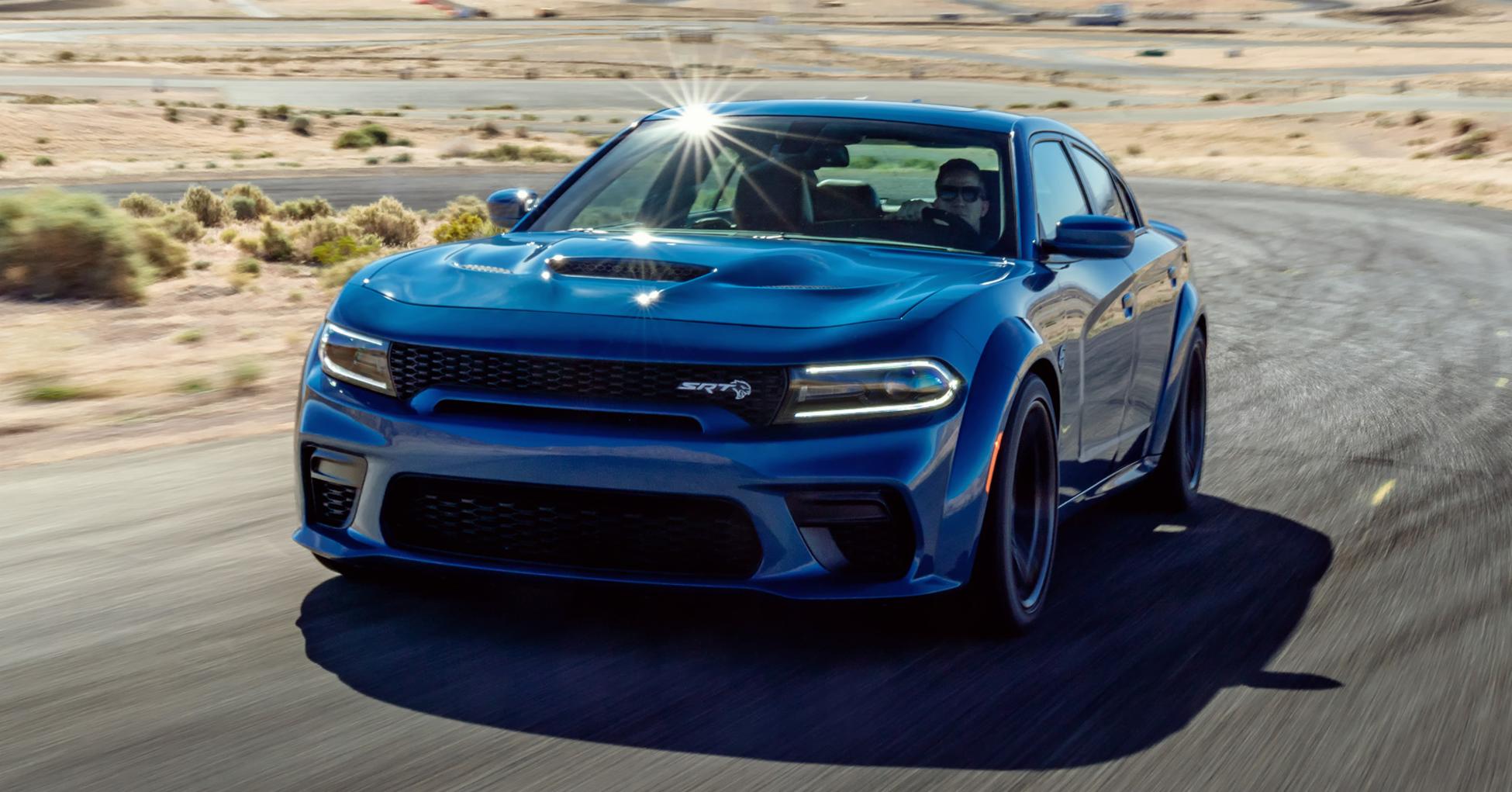 FCA
The latest Dodge Charger SRT Hellcat is setting records in the speed and power  departments. 
The 2020 "Widebody" version of the bellowing muscle car is being billed as the "fastest and most powerful mass-produced sedan in the world." To be fair, the 2019 Dodge Charger already held the high-octane title, according to Kelly Blue Book. 
Its 6.2-liter HEMI Hellcat V8 now cranks 707 horsepower into an eight-speed automatic transmission, launching the gutsiest Charger ever to a top speed of 196 mph. But the most impressive part is how much faster it is than its predecessors on a track.  
On a 2.1-mile course, a zero-to-60 mph of 3.6 seconds, giant 15.4-inch Brembo brakes and standard race-bred tech like launch control and launch assist work to whip the menacing new ride around 2.1 seconds faster per lap than the car it replaces. 
If you're a motorsports fan, that's equal to about 13 car lengths per lap. Past Chargers don't stand a chance. 
https://www.instagram.com/p/BzQU44_FTKP
Dodge also gave the Charger Hellcat aggro new looks to match its performance. The standard wide-body package gets 3.5 inches of girth courtesy of new integrated fender flares, which make room for 20-inch wheels and a tuned suspension with adaptive damping. 
Interior updates include standard heated and ventilated Laguna leather front seats embroidered with the Hellcat logo and electronic, performance-inspired shifter controls.
Pricing wasn't announced, but CNET's Roadshow predicts that it'll cost slightly more than the 2019 model's $68,990 base price.