This Limited-Edition Ford Mustang Shelby GT350 Celebrates a Racing Icon
The new Heritage Edition Package salutes Carroll Shelby's iconic 1965 fastback coupe.
British race car driver Ken Miles, who was portrayed by Christian Bale in Ford v Ferrari, made the inaugural Ford Mustang Shelby GT350 an instant classic by helping to fine-tune the Caroll Shelby-designed "Cobra" on the track a year before he went on to set lap records in the GT40 at the 1966 Le Mans. Now, Ford is celebrating 55 years of the iconic fastback coupe with a special Heritage Edition Package that pays tribute to the original 1965 GT350.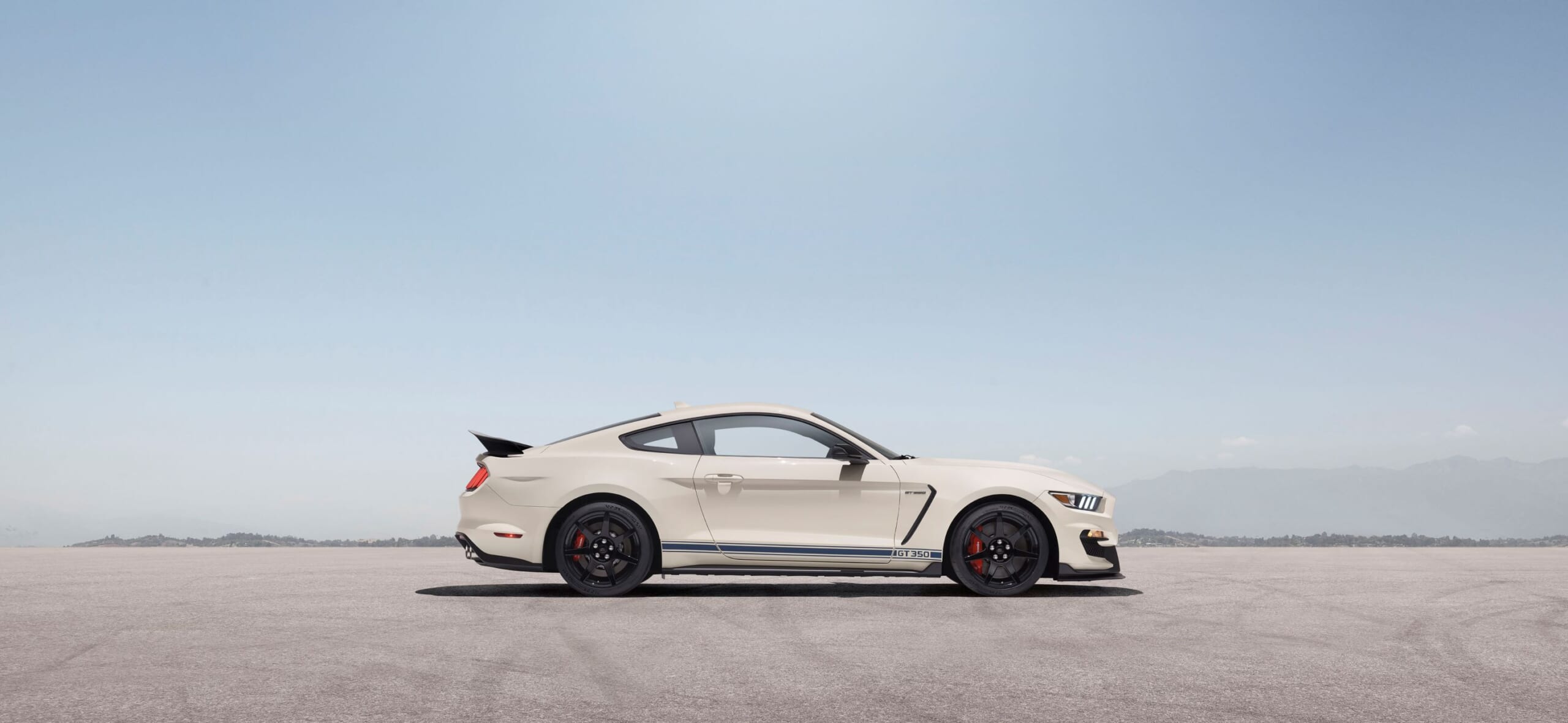 The limited-edition 2020 'Stangs come finished in classic "Wimbledon White" with "Guardsman Blue" racing stripes and side trim as a nod to the first-generation colorway of the muscle car. Other touches steeped in the model's racy history include more blue badges on the front, exterior and dashboard, the latter of which provides contrast with the track-specific GT350R interior's all-black seats and red accent stitching.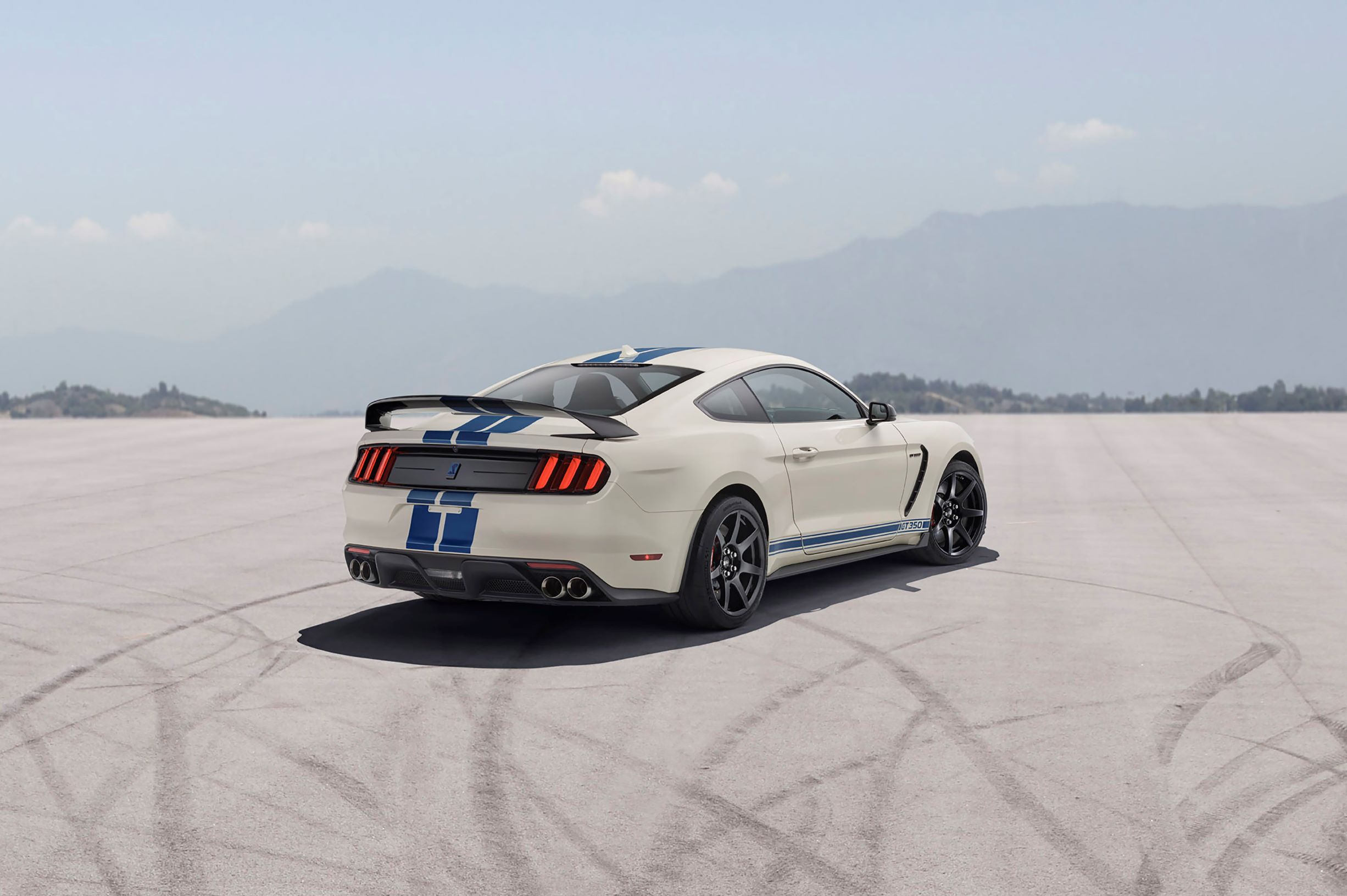 While not as gutsy as the 760-horsepower Mustang Shelby GT500, these eye-popping ponies also get the 2020 GT350's 526-hp 5.2-liter V8 and new mechanical upgrades, including revised front chassis geometry and anti-lock brakes for heightened steering feedback, a high-trail steering knuckle, and a specially-tuned MagenRide adaptive suspension. 
"Looking back on it, what Ford and Carroll Shelby created back in the mid-'60s was so important to Mustang," said Jim Owens, Ford Mustang marketing manager. "With their authentic exterior livery, unique appointments and performance Ken could have only dreamed of, the Mustang Shelby GT350 and GT350R Heritage Edition Package vehicles are a meaningful tribute to the legacy of the Shelby brand."
The Heritage Edition Package is available to order from Ford dealers now for $1,965, which boosts the 2020 Ford Mustang Shelby GT500's price to $62,405 and GT350R's to $75,400.