The 2020 Shelby F-150 Super Snake Sport Is Ford's Most Powerful Production Truck
"The 2020 Shelby F-150 Super Snake Sport is lightning fast, wicked fun to drive and has the track styling that Shelby fans crave."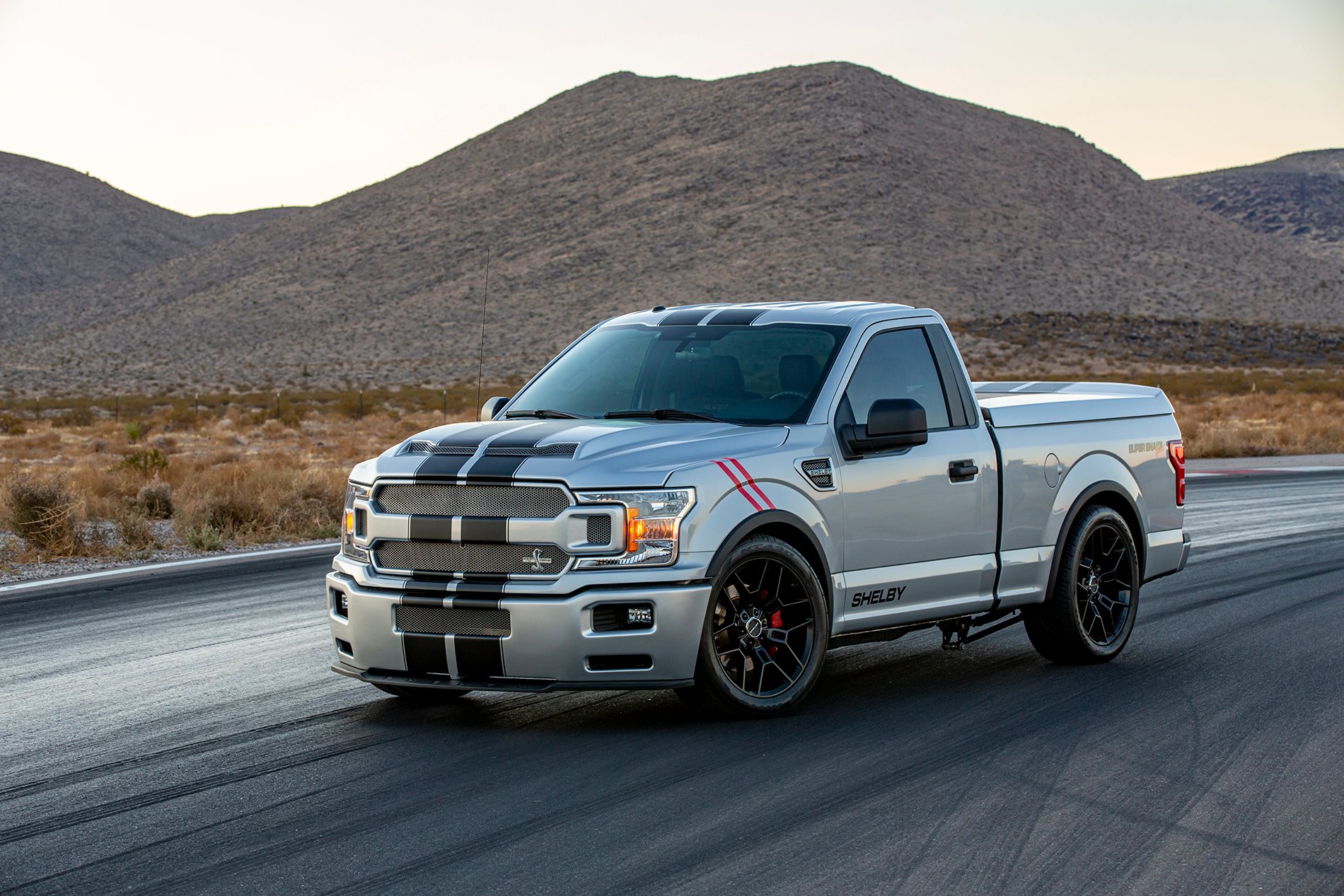 Shelby American first introduced its musclebound F-150 Super Snake Sport concept at SEMA 2019 back in November, and now the hot-rod inspired truck is already heading into limited edition production.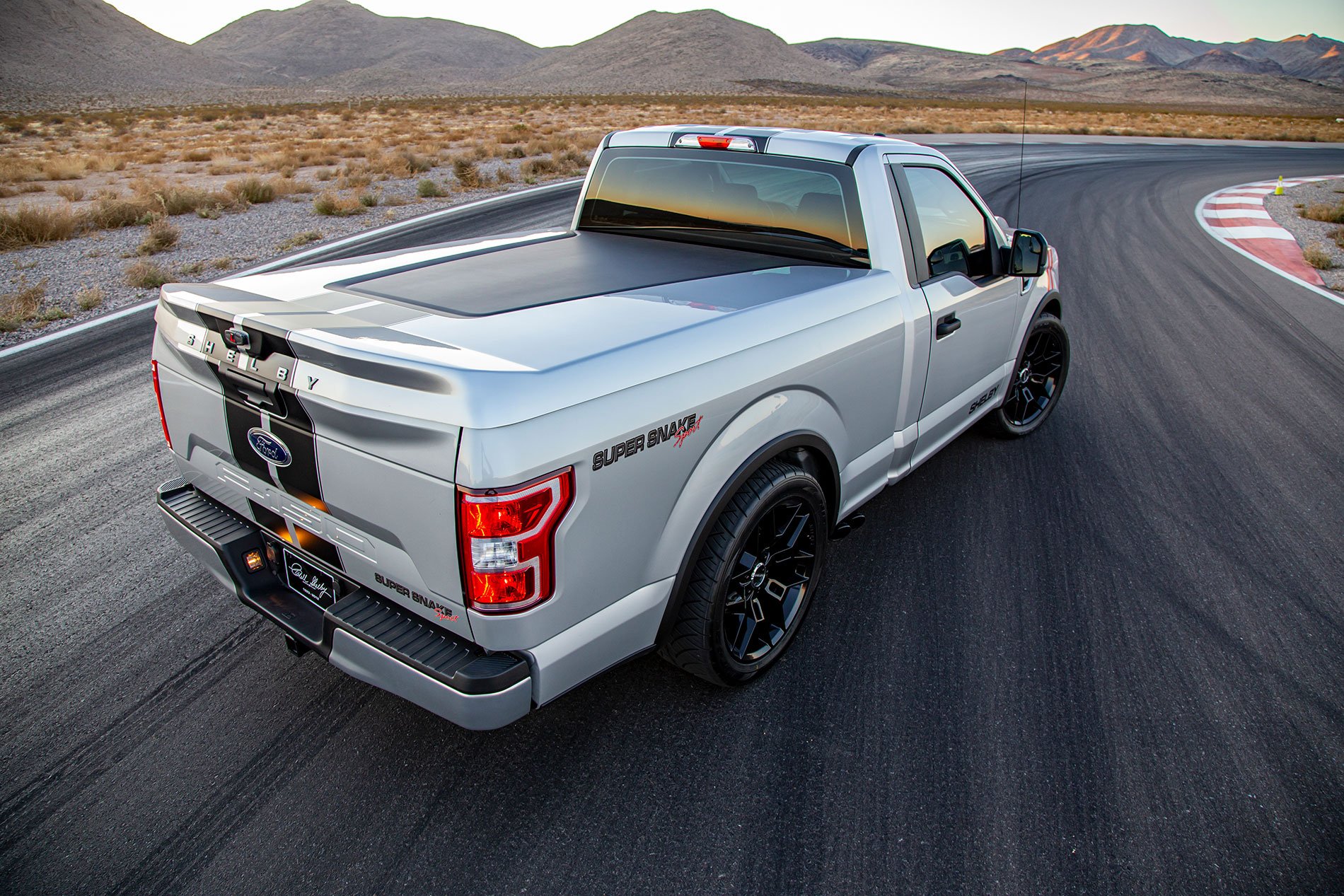 Carroll Shelby's namesake automotive brand has been making Super Snake editions of America's best-selling vehicle for years, but its first coupe-style two-door pickup has a 770-horsepower supercharged 5.0-liter V8 under the hood. Technically, the latest F-150 Super Snake Sport is the most powerful truck available at Ford dealerships and, as Motor Trend notes, even gutsier than the Mustang GT500. 
"While we're most recognized for Shelby Cobras and Shelby Super Snake Mustangs, Shelby American pioneered performance trucks over thirty years ago. But we were missing a hot rod two-door that could dust the competition, said Vince LaViolette, Shelby American Vice President of Operations and Chief of R&D. "The 2020 Shelby F-150 Super Snake Sport is lightning fast, wicked fun to drive and has the track styling that Shelby fans crave."
LaViolette isn't kidding. It'll hit 60 mph in just 3.45 seconds, making it a smidge faster than the Tesla Model Y electric SUV and the 2020 BMW Aplina B7, the world's fastest sedan. Continuing to 100 mph takes 8.3 seconds. 
Face-melting figures aside, the decidedly aggro 4×4 has a ground-hugging suspension, custom front bumper, mesh grilles, blacked-out 22-inch rims wrapped in performance rubber and, in classic Shelby fashion, black racing stripes on a silver paint coat. Inside are Alcantara seats, Super Snake Sport badging, Shelby-spec gauges and racing pedals. 
The 2020 Shelby F-150 Super Snake Sport is priced at $93,385. If that's too steep, a 385-hp version with a naturally aspirated version is available for $84,085. Only 250 will be made, so contact Shelby American quickly if interested.