Indian Motorcycle Debuts 2020 Roadmaster Elite
Only 225 examples of Indian's flagship touring bike will be produced.
Indian Motorcycle announced the return of the premium Roadmaster Elite for 2020, with just 225 examples of the flagship bike set for production. 
The extremely limited run of what "America's first" motorcycle brand bills as its "ultimate touring machine" makes sense when the build process' meticulous attention to detail is considered. Each Roadmaster Elite's Thunder Black Vivid Crystal over Gunmetal Flake paint coat, off-set red pinstripes and range-exclusive red badging are applied by hand over 30-plus hours. The mean-but-sporty aesthetic is rounded out by a hefty 19-inch precision-machined front wheel and valanced fender. 
Powering the high-end hog rival is the company's highest rated air-cooled engine, the Thunder Stroke 116, which is equipped with a new high-flow cylinder head that puts up to 126 ft-lbs of torque on tap. Three riding modes—Standard, Sport and Tour—offer varied throttle responses for different applications.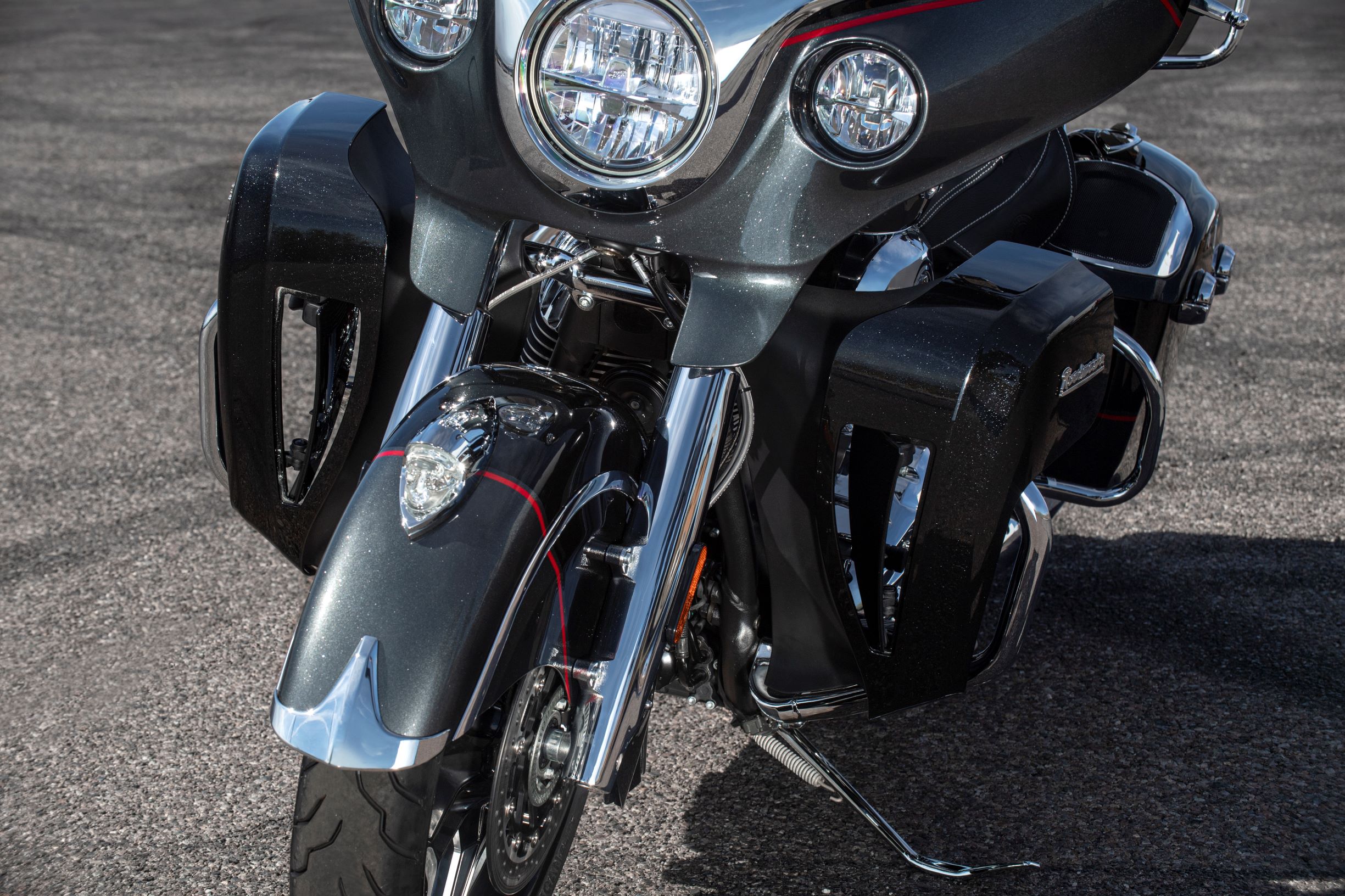 Like the 2020 Challenger, the Roadmaster Elite also gets the Indian Motorcycle Ride Command System, touted as the "largest, fastest and most customizable infotainment system on two wheels. The seven-inch, glove-compatible touchscreen features turn-by-turn navigation, customizable rider information screens, Bluetooth compatibility, and pairs with the Indian Motorcycle Ride Command mobile app for remote accessibility to key vehicle information. New for this year are additional weather and traffic alerts, as well the ability to transfer route plans from the Ride Command website directly to the bike via Bluetooth. 
Other key standard features include ABS, keyless ignition, weatherproof and remote-locking saddlebags, a spacious trunk that fits two helmets, and over 37 gallons of storage space. An optional PowerBand Audio Plus audio system cranks tunes out from high-output fairing, trunk, and saddlebag speakers 50 percent louder when compared to the stock unit and also features features an enhanced nine-band dynamic equalizer that auto-adjusts specific frequencies to the optimal level at different vehicle speeds.
Starting at $38,999, the Indian Motorcycle Roadmaster Elite is available now.