The 2020 McLaren GT Has Supercar Specs and a Cashmere Interior
Gold standard.
McLaren
The 2020 McLaren GT is here to compete with mid-engined grand tourers like the Aston Martin DB11 and Ferrari Portofino. 
Presented in a glistening gold paint coat, the British automaker's new coupe arrives independently of its Sports, Super and Ultimate Series with a bespoke twin-turbo, 4.0-liter V8 that produces a hefty 612 horsepower. 
The engine, which is paired with a seven-speed double clutch gear box, is slightly larger and significantly more powerful than the V8 found in the "entry-level" 570S that this car replaces. It's no surprise then that the GT hits 60 mph nearly half a second faster—in just 3.1 seconds—before maxing out at 203 mph. 
A lightweight aluminum suspension configured in a double wishbone design gets the same high-tech governing system found in the Super Series' 720S. Sensors constantly "read" the road and make predictive adjustments in just two milliseconds. 
Style-wise, the GT walks the line between function and beauty, with a carbon monocoque roof structure that's attached directly to the passenger cell. As Road and Track notes, this design creates more cabin room and leaves space in the trunk for a set of golf clubs. Which brings us to the GT's extraordinarily luxurious interior.
Nappa leather comes standard, but the trim can be upgraded to premium softgrain leather, Alacantra, or—get this—cashmere. McLaren says that the high-priced wool fabric has never been used in a production vehicle. 
"Hidden-until-lit ambient lighting" also comes stock, and there's a another option for an "electrochromic glazed panel" instead of the standard carbon fiber composite gloss black roof. 
Machined and knurled aluminum controls adorn the dash, while a 12.3-inch screen runs the company's most sophisticated infotainment system to date. Additionally, a 12-speaker, Bowers & Wilkins premium audio system with carbon fiber sub-bass woofers and Kevlar mid-range drive units is available.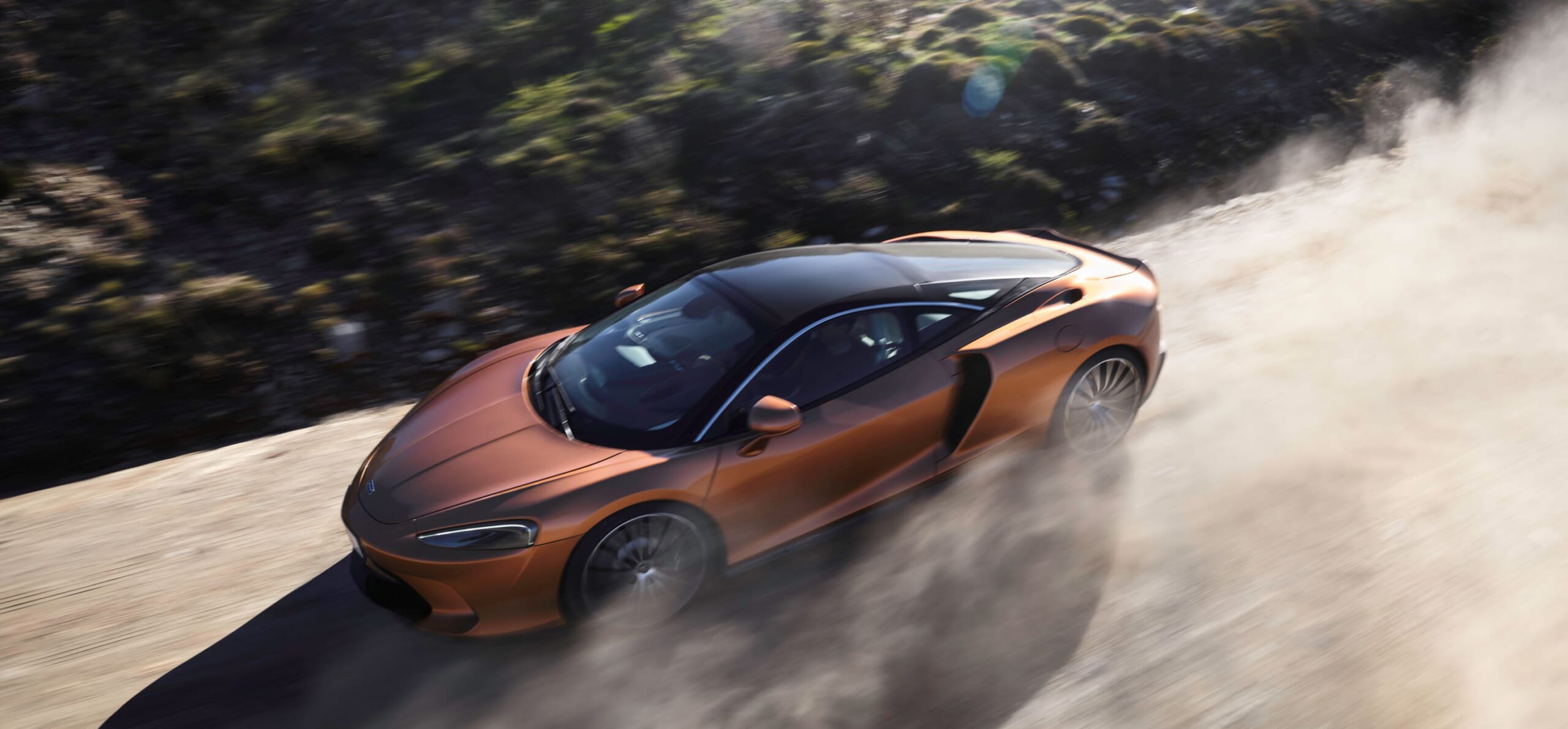 Priced at $210,000, the McLaren GT costs about as much as the topless 570S Spider we test drove last year, but is quicker and more powerful. Expect the first examples to hit the road at the end of 2019.