2021 Aston Martin Vantage Roadster Has World's Fastest Convertible Roof
The V8-powered sports car can lose its roof in just 6.7 seconds.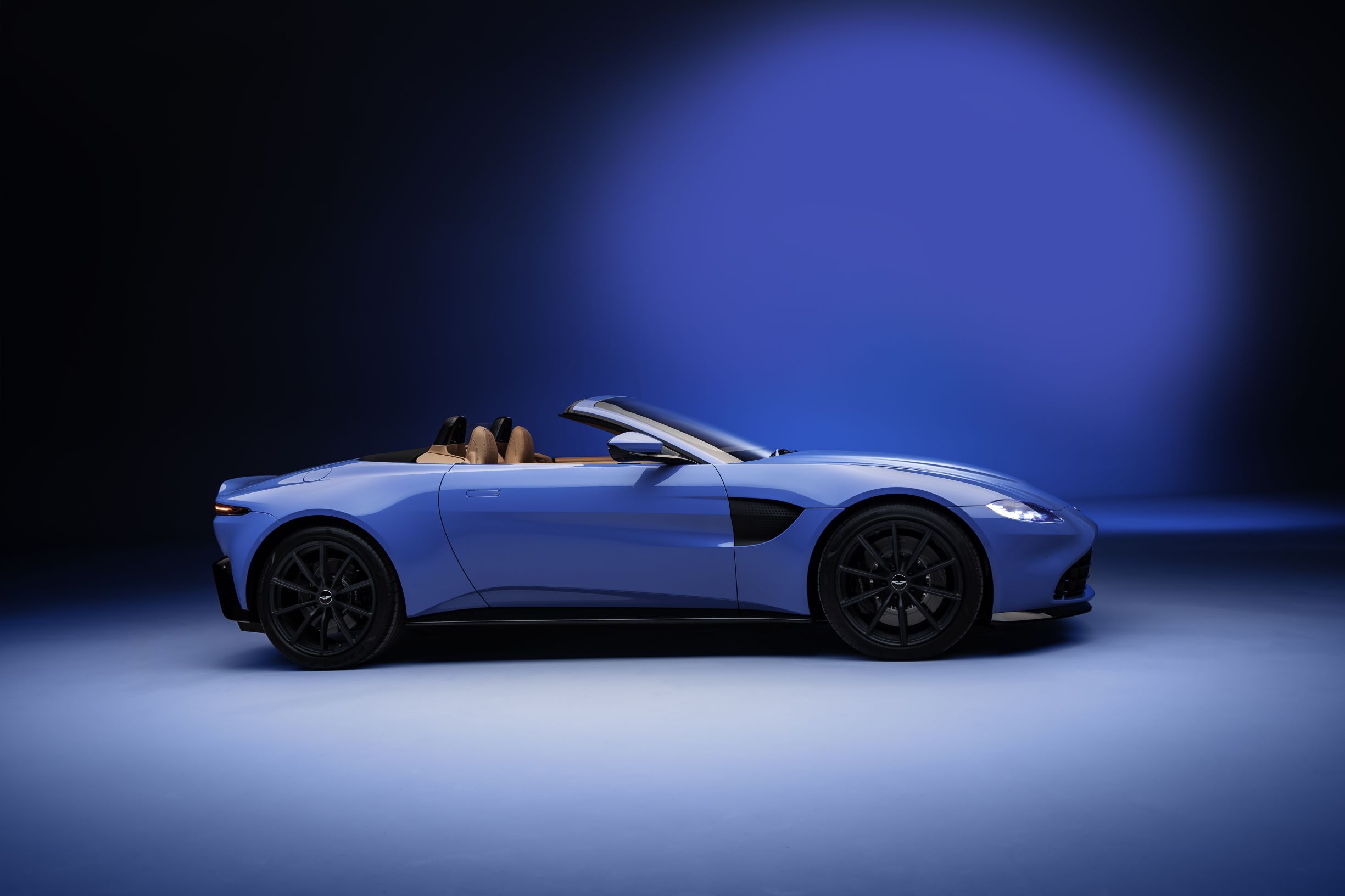 The all-new Aston Martin 2021 Vantage Roadster can drop its top faster than any other convertible on the planet.

The luxury British marque says the car's tailored fabric soft top can be lowered in 6.7 seconds or raised in 6.8 seconds at speeds of up to 31 mph, thanks to something called a lightweight "Z-fold mechanism." For comparison's sake, the DBS Superleggera droptop and Lamborghini Huracan Spyder both take more than twice that amount of time to complete the same process.    
Its powertain still consists of a Mercedes-AMG-sourced 4.0-liter twin-turbo V8 that cranks 500-plus horses to an 8-speed ZF automatic transmission. With just over 130 extra pounds aboard, the Vantage Roadster hits 60 mph in 3.7 seconds, which is a tenth of a second slower that the Vantage coupe but two tenths quicker than the pricier, manual-only Vantage AMR. Top speed maxes out at 190 mph with the roof deployed.
Other technology carried over from the coupe includes the same stability control, torque vectoring and electronic rear diff, though the Roadster's rear dampers and software have been specially tuned for open-air driving, as have the Sport, Sport + and Track drive settings. 
Options include a simple checkered "vane" front grille that's arguably cleaner than the track-inspired "hunter" grille the Vantage has sported since its 2018 debut. A new range of optional alloy wheel designs in a choice of finishes is also now available. 
The 2021 Aston Martin Vantage Roadster starts at $161,000, which is about $5,000 more than the 2020 Vantage coupe's base price. Look for the first models to arrive later this year.